Many years ago on the last day of our Jamaican honeymoon the hotelkeeper called a taxi to take us from Ocho Rios to Montego Bay for our flight home.
When the driver picked us up he worried aloud that we hadn't left enough time for the 100 kilometer trip,  and as we left the hotel he began to speed.
Sure enough,  we were soon pulled over by a policeman.
"Please mon,  you got to let us go."  our driver told him.  "Time,  she is against these two people."
The officer did let us go and we made our flight,  but all these years later we still remember the wise words of our Jamaican taxi man.
So seize the day my friends.  Time,  she is against us all!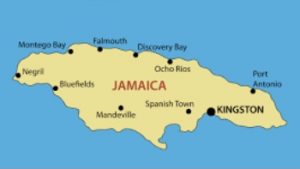 –  Dana Susan Lehrman 
Dana Susan Lehrman
This retired librarian loves big city bustle and cozy country weekends, friends and family, good books and theatre, movies and jazz, travel, tennis, Yankee baseball, and writing about life as she sees it on her blog World Thru Brown Eyes!
www.WorldThruBrownEyes.com
Tags: Time
Characterizations: moving, well written