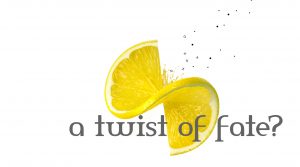 Whether you call it kismet, fate, destiny or simply coincidence, a chance encounter can change your world in an instant or inspire a chain of events that shifts your life's course.
Think back
… can you remember an encounter that had a profound impact on the moment or led to unexpected opportunities? Was there someone, whether well known to you, a slight acquaintance, or a total stranger, who changed the path of your life, or whose life you changed?
Share your chance encounters stories forward.
Start Writing