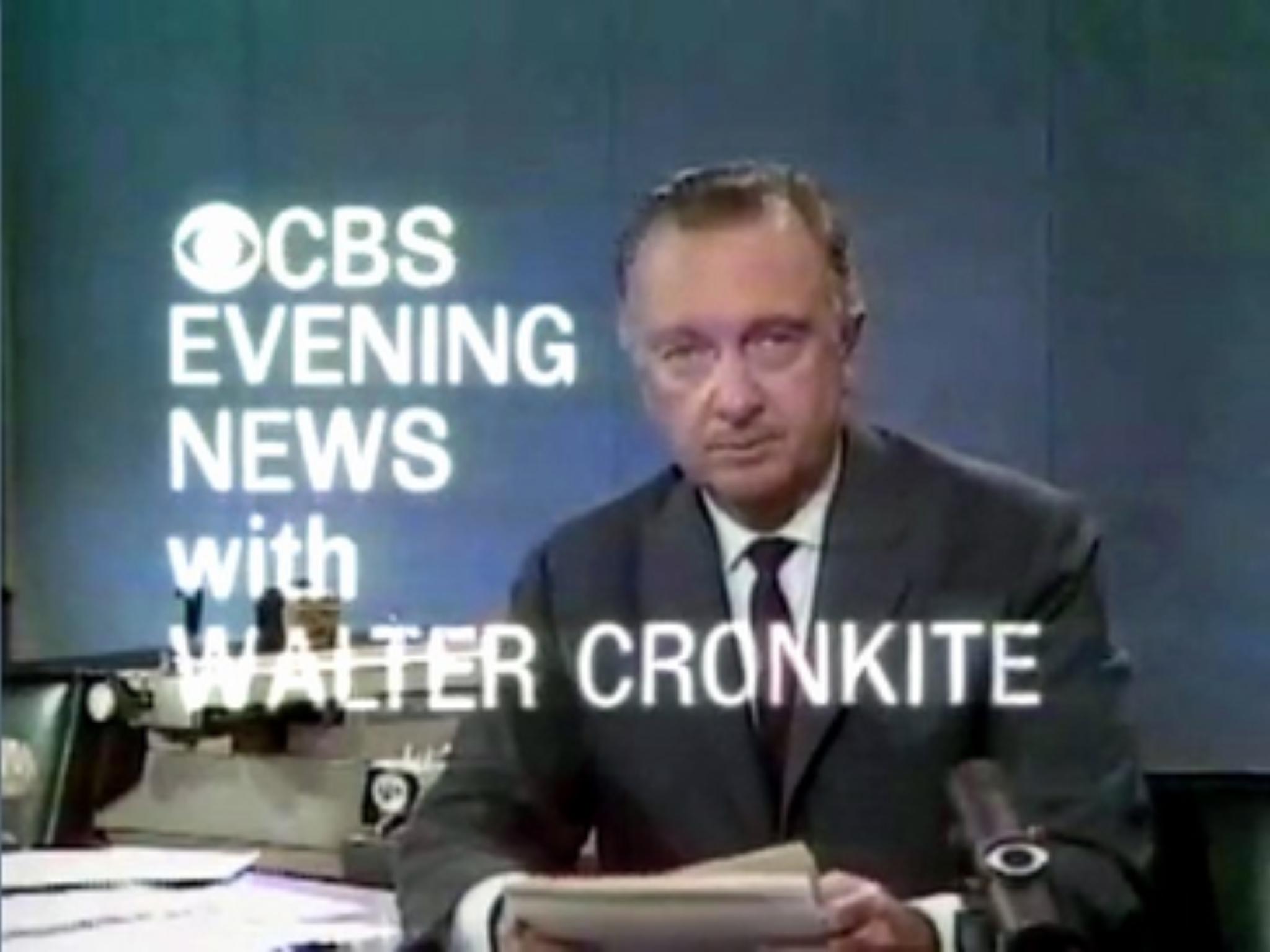 I recently had my one-year belated 50th college reunion. It was chock full of fascinating and thoughtful classmate panels and other programs (as it damn well better have, since I was one of the people on the reunion committee in charge of them). But, as I knew would be the case — for myself as much as for my classmates — the best part of the reunion was just sitting around together over meals and talking, talking, talking.
And that activity was, for many of us, also our most favorite memory of our college years. Indeed, I remember that, subject to class schedules, my roomies and other pals would line up for dinner in our dining hall most nights at 5:30, exactly when it opened.  And it certainly was not because of the promise of delicious food — as one of my pals noted, "Back then, Harvard Dining Services put the 'shun' in 'institutional food.'"   Rather, it was to maximize the opportunity for all that talking, talking, talking.
But this week's prompt on broadcast news made me also remember that, for all this enjoyable talking, we always had a "hard stop" at five minutes to seven. Why? Because we would then rush back up to our suite and turn on my little Philco portable TV to watch the CBS Evening New with Walter Cronkite at 7:00.  Here is what that TV looked like: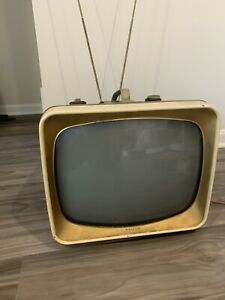 And while there were usually a lot of us watching Cronkite, we crammed into my small bedroom rather than move the TV out to our spacious living room.  The reason for that — as well as my justifiable fear that the TV would be damaged if regularly exposed to the mayhem that often occured in our living room — was that the rabbit ears (remember those?) were pretty useless,  However, in my bedroom, I could run a wire from the back to the TV to the radiator just behind the table it sat on and this would serve to get fairly reasonable reception.  In that way, the TV could pull in at least the affiliates of the then-three major networks, as well as — equally importantly — Channel 38 on UHF which, as other ancient Boston sports fans will remember, used to broadcast all the Celtics and Bruins games.
But, at 7:00 p.m. on weeknights, all we would watch would be Cronkite on CBS.  And why was that?  Not surprisingly, the most important news of the day (1968-71) was the Vietnam War. The War usually led off Cronkite's broadcast and Cronkite was, quite simply, considered THE authoritative source of news about the War.  We certainly knew we couldn't rely on what LBJ, and then Nixon, and their administrations were telling us, but we also knew that we could not blindly accept all that the anti-war movement was putting out. But we — and, indeed, the whole country — felt we could rely on what "Uncle Walter" reported.
I remember that there was one particular broadcast where Cronkite took the rare step of editorializing and turned to the television audience and said, in effect, "This is a bad war. We must end it."  And, as I recall, one of my roomies then  turned to the rest of us and said, "Well, once you lose Uncle Walter, you've lost the country." But if my roomie didn't say it, someone else — possibly an op-ed writer in the Times — did.  In any event, it was true.  That moment when Cronkite said what he did really started to turn everything around about the War — and not just among us students (we'd been there for years), but among the entire US citizenry and, indeed, in Washington as well.
Cronkite's signature sign-off line was, "And that's the way it is."  In retrospect (ahem), that sounds awfully pompous and presumptuous.  But Cronkite was that credible and that was how we in the audience felt.  If Cronkite said it, it was.
It is hard to imagine a single newsperson with as much credibility today.  To be sure, the millions of mindless morons who watch Tucker Carlson on Fox every night buy into every lie he tells, but Carlson is not a journalist (to put it mildly) and, while these Fox viewers may blindly believe that "that's the way it is," many more millions of Americans with many more brain cells utterly reject what he spews forth.  While Carlson will eventually be relegated to the trash heap of demagogues where he so rightly belongs, Cronkite will endure.
And, as Cronkite himself noted (of course) in signing off on his final news broadcast in 1981, "That's the way it is."
_________________________________________________________________________________________________________
Amusing Postscript
Fast forward about five years after my college graduation.  I am now a young New York lawyer (as is my then-wife) and we're living on the Upper East Side of Manhattan.  One night, we were dining in a favorite Italian restaurant in our neighborhood when we both noticed that there seemed to be a TV on in the other dining room of the restaurant.  As there had never been a TV in there before — this was an upscale restaurant, not a sports bar — I said that I would check it out by going to the men's room, which was accessed through the other dining room.  I returned to the table a few minutes later with a big smile on my face.  "There isn't a TV in the other room," I explained to my wife.  "What we heard was Walter Cronkite having dinner with his wife and another couple."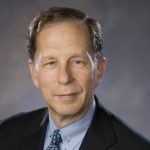 John Shutkin
Characterizations: been there, right on!, well written