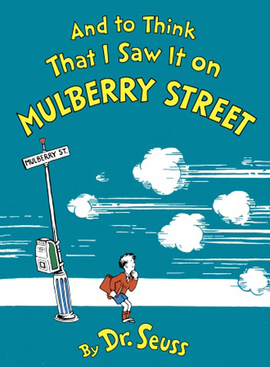 When I read as a kid
I loved most Dr. Seuss.
His words opened new worlds
They just set me loose.
And his pictures – oh my!
They so captured his rhymes.
As I met these new creatures
Just so many times.
And my favorite by far
Was "Mulberry Street."
And all that Marco had seen
I would often repeat.
But times they do change
And we must as well.
That which was fine as a kid
May be offensive as hell.
And so in the case
Of the "Chinaman" there,
What was just funny then
We now simply can't bear.
John Shutkin
Characterizations: funny, right on!, well written