I was born at the start of the baby boom in 1949.  I was the first of four offspring in my family with twin brothers born two years later and a final brother born eight years later.  I think being the oldest does have some unique experiences but other factors influenced my childhood since I was born shortly after World War II.
Being first born, I got to do things first. Generally an advantage, but not always.
Being born at the beginning of the baby boom, most of my friends were the oldest in their family, or certainly not the youngest.  In addition, most of the baby boomer's fathers were veterans from World War II.  Today, the average child has friends that are a mix of family birth order, and very few have a parent that was a veteran.
Since I was the oldest, I generally got to do things first.  For example, I got my first bicycle for my eighth birthday.  However, my two brothers got their bicycles on their seventh birthday.  Why didn't they have to wait to age eight?  Another advantage of being first, I got my parent's exclusive attention for two years.  By the time my twin brothers were born, Mom had to split her attention three ways.  Unfortunately,  Dad had started flying in the Air Force during much of this time, and Mom had to do much of the child care alone.  Living in South Dakota, it was not a fun or easy place to be in winter, especially with three boys.  I am still in awe of the job mother did when we were very young.  When my last brother came while living in Seattle, the three older brothers needed less attention and my parents were starting to get worn out raising children.  However, they did have a play book of what worked in child care so maybe that was not bad.  A great example was Dad came home one weekend after flying on a US Air Force B-36, and had three model B-36s, one for each boy.  He needed to put them together.  Of course, I got the first one after about an hour.  The next two only took Dad about 30 minutes each to put together, but did not have all the errors I had in mine. I may have been first, but my brothers' planes were error free.
Not all things were great by being the oldest.  I was constantly reminded that I needed to set the example.  This was emphasized when I did something bad.  Also, by the time the youngest was born, I was frequently  did some of the child care of my youngest brother.  Of course, I would have preferred to play baseball, but the youngest brother was not very good at it at age 3.
Finally, I think that having fathers that were veterans influenced my friends and me.  We were very interested in planes, ships, etc and "what did Dad do during the war".  Also, Mom's trials and tribulations on the home front were not only interesting, I was awed at the stamina she displayed.  Unfortunately, sometimes what Dad did in the war took a toll on some of my friend's families.  For example, my girlfriend's father suffered from PTSD since he landed in France on June 6, 1944 and eleven months later, his army division was liberating a Nazi death camp.  I and his daughter thank him for what he did for all of us.  However, there was a price he and his daughters paid.
I think that birth order does have some influence on one's life direction.  The oldest gets the most attention and is first to try things.  Those that follow do have some of the path cleared for them.  Good parents, which I was blessed with, give enough attention to all their children without favoritism , and the younger children get the blessing of the parent's previous experiences.  Finally, the times one is born in has an influence.  I wonder how Covid-19 will affect the children growing up now.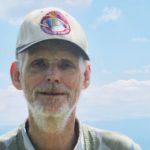 Joe Lowry
I was a child that moved so often, (8 elementary/middle schools) and finally went to to high school in Arroyo Grande California. I ended up at San Jose State University graduating in Chemistry, minor in Biology. Got married, and had two sons. Unfortunately, my wife passed 35 years later. I worked initially in the pharmaceutical industry. After being down-sized, I ended up in the aerospace field, working on satellites. I still live in the San Francisco Bay Area.
Tags: First born. Influence in my life. Fathers who were veterans.
Characterizations: right on!, well written