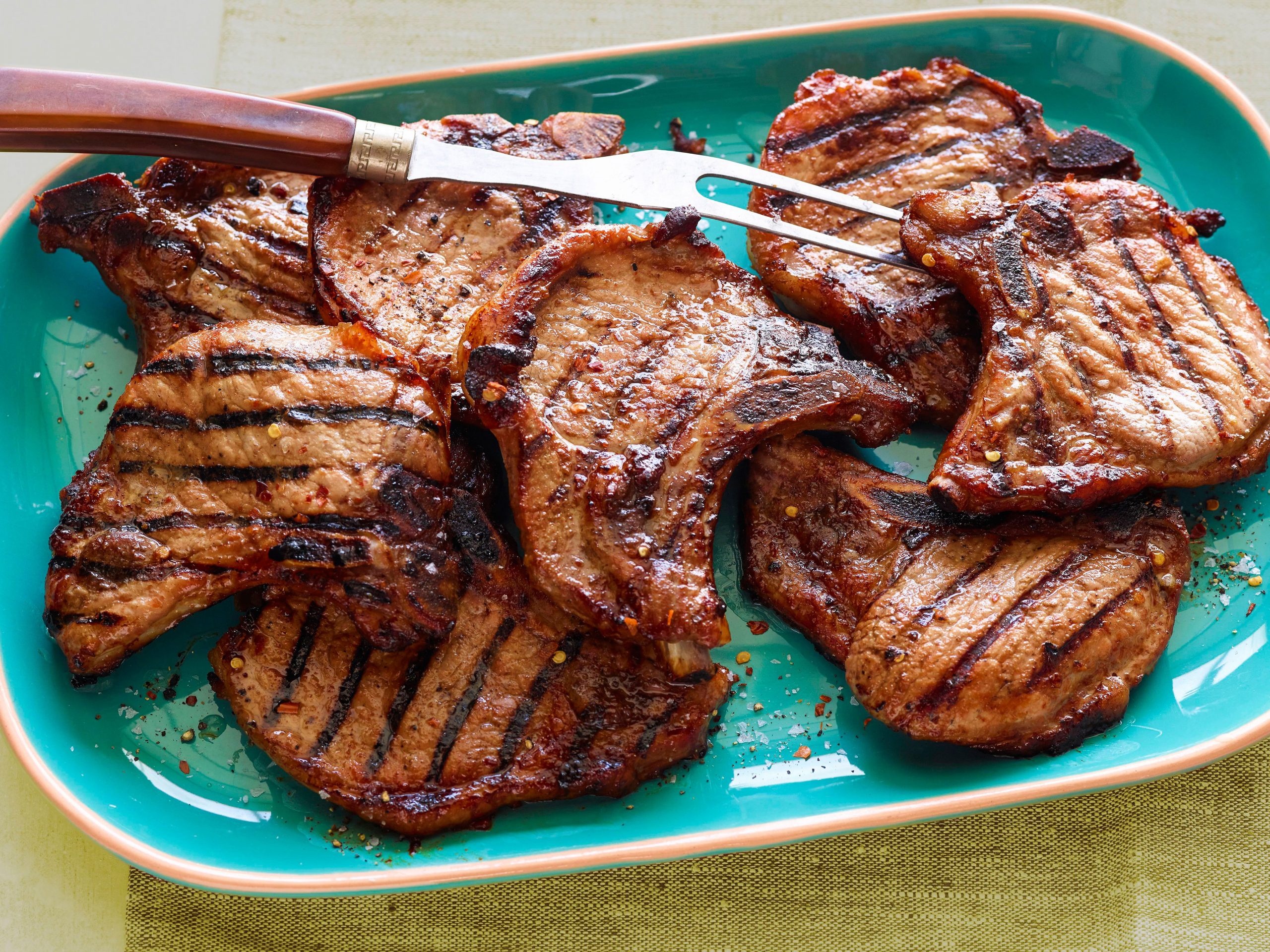 To me, the essence of a truly embarrassing moment is that the mere recollection of it, even years later, causes one to cringe.  I have one of those. So much so that I can truthfully say that this is the first time I have ever disclosed it to anyone else (parents, spouses and sibling included).  Hopefully, this cathartic admission will bring me some closure on it.  If so, thank you, Retro friends, for being my support group.
OK [deep breath], here goes. We had close friends up the road from us in our small Connecticut town of Bethany, the Eisenmans.  They lived in a beautiful old farmhouse, complete with barn, carriage house, horses and chickens.  Mr. Eisenman was a very well known graphic artist and taught at Yale and did graphic design work for the Yale Press. Mrs. Eisenman was an artist and jewelry maker. Their two older kids (boy and girl) were friends of my brother and mine and equally creative.  Their daughter Suzy was a few years older than us and at some point she decided that the neighborhood kids should start a summer newspaper, so we did.  We voted to call the newspaper the "Bethany Blueberry," not just for its alliterative appeal, but because, as noted at the top of each copy, it "Comes Out in Bethany in Blueberry Season."  We used the Eisenman's carriage house as the Blueberry's office and Mr. Eisenman was able to purchase from Yale for virtually nothing a used mimeograph machine and stencils as well as  a printing roller, metal type and ink so that we could print "Blueberry" in thick blue letters at the top of each issue:
The Blueberry ran for about five summers until the older kids went off to boarding school or otherwise lost interest. There was a great article about it in the New Haven Register in 1958 entitled "Youngsters' Paper Keeps Bethany Neighbors in Stitches," complete with pictures of us.  I have been able only to find a shard of the article in my files (that is my brother's crew cut head at the right of the partial photo; I was further right in it):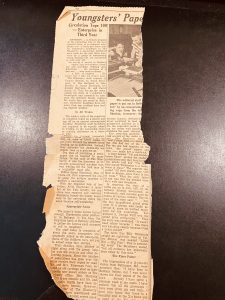 If pandemic isolation lasts long enough, I will try to track down the full article in the Register's archives.
Anyhow, the Blueberry itself was hardly my cause of embarrassment; indeed, it fueled my life-long love of journalism. However, one late afternoon I came over to the Blueberry office by myself to work on my article. The Eisenman kids weren't around — they may have been off briefly at summer camp — but their parents nicely invited me to stay for dinner. I called my parents and they were fine with that.
So far, so good.  But, for dinner, the Eisenmans served pork chops.  For whatever reason — it sure wasn't any dietary laws — we never had pork chops at home and so, in kid-like fashion, I was convinced I wouldn't like them.  (For all I know, I had read some article on trichinosis and was convinced I would get it.)  So I managed to cut and chew my pork chop but then discreetly (I thought) deposit the chewed up pieces into my paper napkin.  Still, so far, pretty good.  But at some point, I lost grip on the napkin and all the semi-chewed pieces dropped on the floor.  I was mortified, but could never find a moment to tactfully crawl on the floor and pick them all up.  So that is where they stayed for the rest of the meal.  And, despite my mortification, I was unable to come up with an Alternate Plan B to pick them up and/or explain the whole awful situation.  Embarrassing, no?
I biked home after dinner.  No one had said anything to me and I didn't even know if my mess had been noticed yet.  Because the Eisenmans had a dog (a yappy beagle), I had faint hopes that he would find it before they did and happily remove the evidence.  But I never knew. And — this being the nature of embarrassment — I never dared to mention my egregious faux pas to my parents.
The next time I saw the Eisenmans, which was probably just a few days later, I was terrified that they would say something to me and I considered whether I should pre-empt them with an apology.  But they never did and I never did.  And life went on as it always had.
Except.  Except, even as I grew to eat and enjoy pork chops — and never suffer from trichonosis — I almost invariably thought of what I had done with the Eisenmans' pork chop and was quietly filled with dread and shame. Embarrassment?  Oh yes, yes, yes.
About seven years ago I saw Mr. Eisenman's obituary in the Times. Three years later, I saw Mrs. Eisenman's (Hope) obituary.
Both lovely tributes to wonderful, talented people.  But, as I read them, I couldn't help but ask myself: Did they ever find my chewed-up pork chop?  Did they ever tell anyone?  Will I ever stop being embarrassed?
John Shutkin
Characterizations: funny