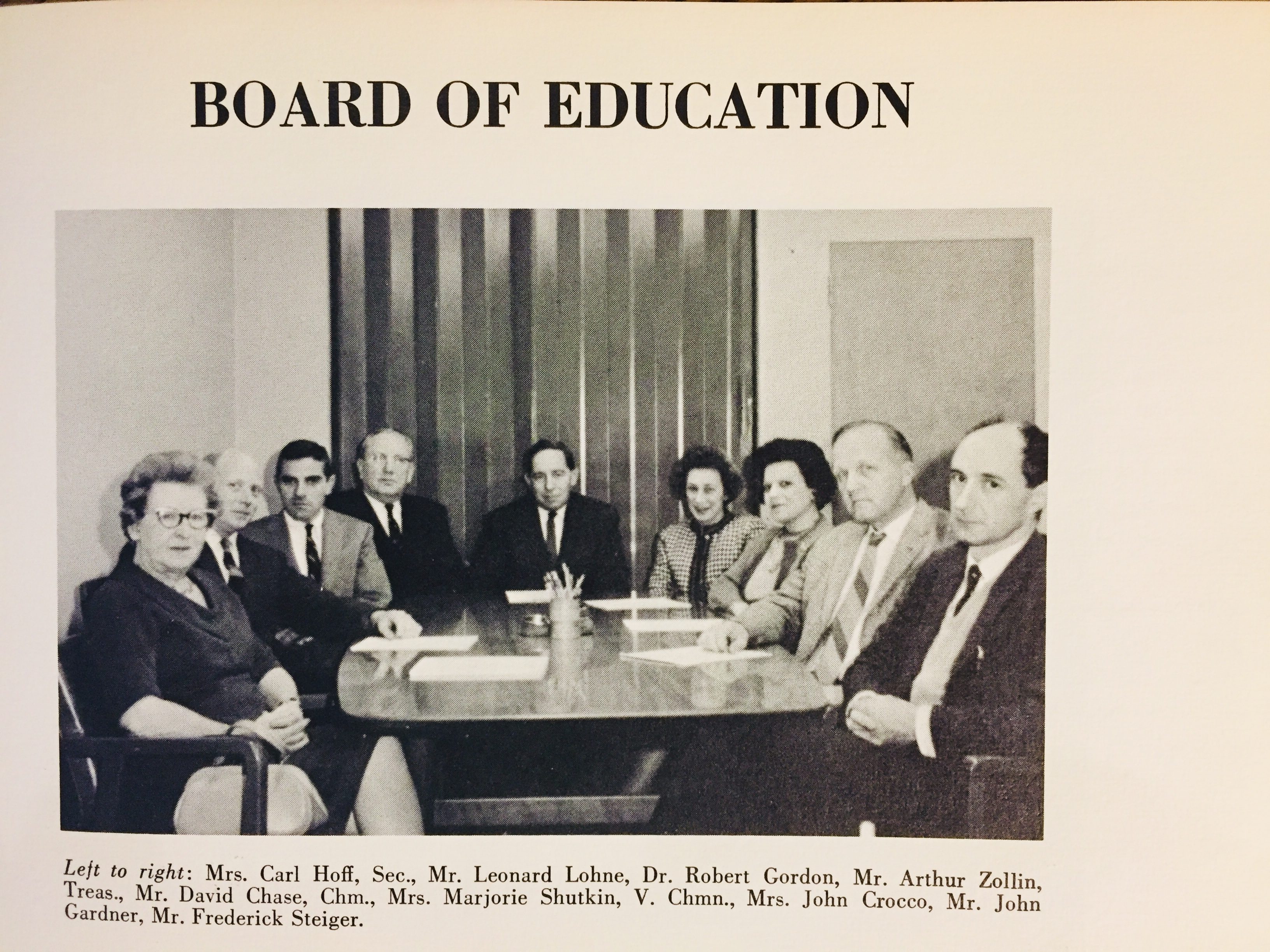 I was tempted to compose my story on the charity prompt simply by posting a copy of my CV with the caption, "See; I get it!"  But that seemed to be both slothful and obnoxious, even by my own loose standards.  Nonetheless, with all due modesty aside, suffice it to say that that there are a great number of organizations — primarily related to childhood education and legal services/equal justice — to which I have for many years devoted myself.
I really do a lot of non-profit work and always have.  But, in many ways, I feel as if it was a non-choice given my upbringing.
But my point here is not to downplay my involvement in some sort of "humblebrag" (one of those great new terms, like "frenemies," that perfectly embodies something that has been around for years).  Frankly, I really do a lot of non-profit work and always have.  But, in many ways, I feel as if it was a non-choice given my upbringing, in much the same way as working hard in school and getting into a good college and getting an advanced degree was. That was what was done in my family and that is what you did, too.
Of course, this is not always the case and, in reading other stories on this prompt, I have been interested in seeing some that reflect a similar family dynamic and others in which the sense of charity emerged independently.  I sometimes wonder if I would have "gotten it" had it not been such a foregone family conclusion.
My mother was my particular role model here.  She was on the regional board of education* (replacing "Polly'" from one of my other stories when she went off to become a college president), the boards of a couple of scholarship funds, the New Haven Symphony board, the local arts council board, the local League of Women Voters board and was one of the founders of Long Wharf Theatre, a now-renowned repertory theater in New Haven.  And, every December, she made a point of pulling out her checkbook and writing checks to these and many other good organizations.  I don't know if she ever literally said to me, "This is what you do," but the message was clear.  And I got it.
Amusingly, the one thing that she did not like to do was to volunteer for these organizations.  She either wanted to be on the governing board or have a paid position — usually head of development —  as she did at the Symphony and Long Wharf.  She also ran the gift shop at the Peabody Museum at Yale until she was mandatorily retired at age 75 — as could be done at the time — and opened up her own museum gift shop.  Her view was that these organizations, as good as they may be, never took volunteers seriously and she damn well wanted to be taken seriously.  Her view was probably an over-generalization, but I still think there is more than a little truth to it.
In choosing my title for this story, I chose an old line (couldn't come up with any clever song titles, I'm afraid). But I wasn't intending to steal it from Betsy, who used it before I did — something I conveniently forgot when I first chose it. Still, like Betsy, I didn't mean it in the original sense of being charitable within your own family.  Rather, as is probably obvious, I meant it in terms of this is where you can learn it.  And I, too, learned it at home. Thanks, Mom!
_____
* The featured image is a picture of the regional board of education from my high school yearbook.  My mother is the woman who is the fourth person from the right. Until I took this picture, I had forgotten that she was Vice Chairman of the board.
John Shutkin
Characterizations: right on!, well written