To the big fair in Springfield we all go up.
I drink a bad soda and quickly throw up.
The rest of the fair is pretty outrageous
As the other kids all think I'm contagious.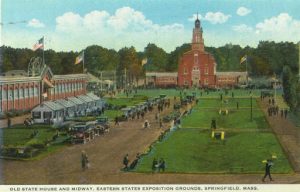 Fair nearer home filled me with dread
Seeing a horse pulling weights suddenly drop dead.
They now hold this event with tractor power
But the thought of this horse still makes me cower.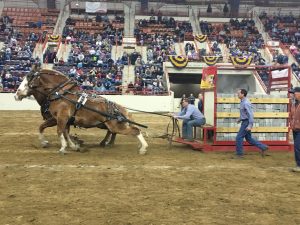 The Wisconsin State Fair we nearly tried,
Though mainly it offered food that was fried.
I admit that's not something that's terribly hateful,
But taking a pass made my arteries grateful.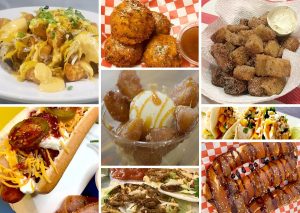 ________________
*
 Retro prompts do get me generally pumped.
But the one for this week had me quite "fairly" stumped.
Just a few lousy memories of unhappy times,
So I've resorted to doggerel with some badly forced rhymes.
And the RetroFlash format headed me towards
Securing, at most, a Participation Award.
(Per my own, self-proclaimed rules, footnotes are not included in RetroFlash word counts. And especially parentheticals in footnotes.)
John Shutkin
Characterizations: funny