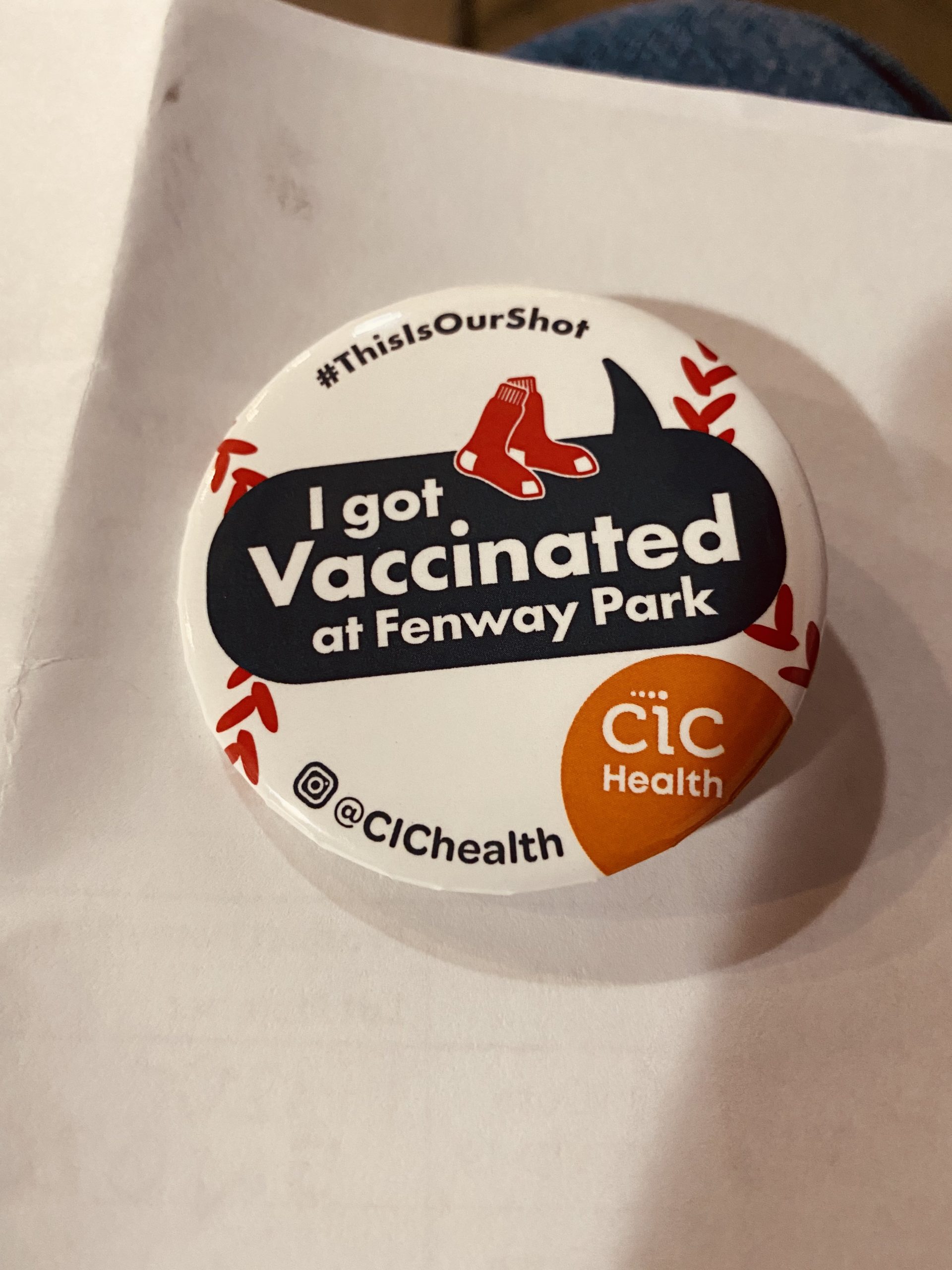 Got both my shots at Fenway.
Sweet as the Sox
Sweeping a doubleheader.
Then a free "lam job" at Staples;
Best "Get Out of Jail" card evah!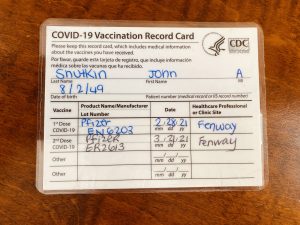 First taste of post-vac freedom:
Return to my barbershop to undo
My year of DIY haircuts.
Paul works his magic, as we chat away.
Now I'm ready for my close-up, Mr. DeMille: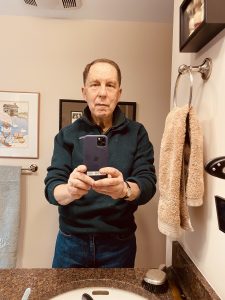 Future plans include travel
Both far (Portugal?) and near (restaurants!).
But mainly to see my daughters.
And maybe never stop hugging them.
*         *          *
I originally designed this story as an RF* since most of what I had to say was really of a "gestalt" nature —  haircut, travel, see my daughters — that I could express in just a few words. But then I came to a final point I wanted to make about my father and I realized that I had a fair bit more to say on that.  So please indulge me a bit longer.
By way of background, my brother was born in Durham, North Carolina in 1947 while my father was in his residency at Duke Medical School.  At that time, the polio epidemic was raging — at least by pre-COVID standards — especially in North Carolina and other poor, warm southern states.  And, unlike COVID, polio particularly afflicted young children.  My father was dispatched, along with many of his medical colleagues, to "polio clinics" throughout North Carolina.  And he was so concerned about the epidemic that he insisted that my mother and brother immediately move up to New York City and stay with my grandmother in her small apartment for the duration of his residency.
I was born two years later, just after my father had become a professor at Yale Medical School and moved the family to Connecticut. In 1955, the Salk vaccine was approved.  My father — perhaps the most rational person I have ever known — was fanatical about his boys' need to receive the vaccine as soon as possible.  Indeed, I recall that, though never the sort of parent to employ "scare tactics" with us, he showed my brother and me a photo very similar to the one below from a medical journal to make us realize what our lives in an iron lung would be like:
Notwithstanding this awful image, my brother and I had age-appropriate screaming and crying fits, particularly when we learned that the vaccine required not just one, but three (obviously excruciating) shots.  My father — indeed, both my parents — were unmoved. And, through his position at Yale, my father was able to get the vaccine slightly sooner than it was generally released to the public schools. So he brought the vaccine home as soon as he could, so at least all of my brother's and my hysterics when he gave us the shots — and I doubt they really hurt that much — did not take place in front of our classmates.
But that was not the end of our father's torture of us with the Salk vaccine.  Further research suggested that a fourth shot, and later a fifth shot, were medically advisable.  Again, we screamed both in advanced protest and during their administration, but to no avail; our father jabbed us each two more times.  And, when the Sabin vaccine came out a few years later, of course our father insisted we get that too. But that was in a sugar cube, so no biggie even for us vaccination cowards.
My father served in China during World War II in a mobile medical hospital very much like the one in M*A*S*H, only much more out in the open. Some years ago, he confided in me that, as horrific as his memories were of performing "meatball surgery" virtually on the battlefields, he was never as worried as he was when he saw the devastation of polio in North Carolina.  Or, conversely, as relieved as when the Salk vaccine was released and we were innoculated.
All of this family history is included as a preamble to my final, non-RF point.  As I sat at Fenway and delightedly got my second COVID shot, gazing at all the cool Red Sox memorabilia surrounding me and thinking of what this vaccination would mean to me, I had a sudden recollection of getting my polio shots from my father and the happiness it brought the guy pictured below, even as his chicken kid screamed and squirmed: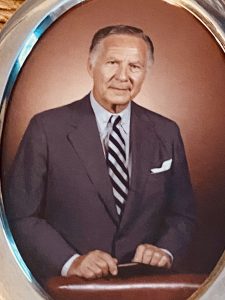 _______
* I use the acronym "RF" for stories of exactly 100 words (you know what I mean) because usage of the full term would likely trigger the Retro system's search capabilities to wrongly lead readers to this story, which is about 680 words longer than an RF. In other words, RF, in this context, is the word that dare not speak its name.
John Shutkin
Characterizations: moving, well written