I'll RetroFlash if you don't mind
Via link to my previous "Driving Blind."
Where I described to my very best
My quite abnormal first driving test.
(It was during the Blackout, I might remind.)
Let me quickly recap that scene
Where they could not use the eye test screen.
So those who didn't have on glasses
Auto-matically* just got passes
Regardless of what they might have seen.
But worriers, you may take heart.
For I was ready from the start.
My distance glasses I did tote
(hidden deep inside my coat).
And I'd memorized the full eye chart.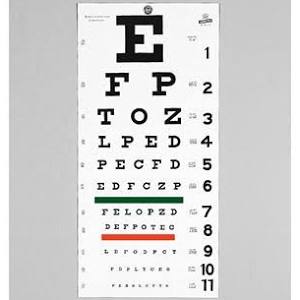 _______
*Pun intended.
John Shutkin
Characterizations: funny, right on!