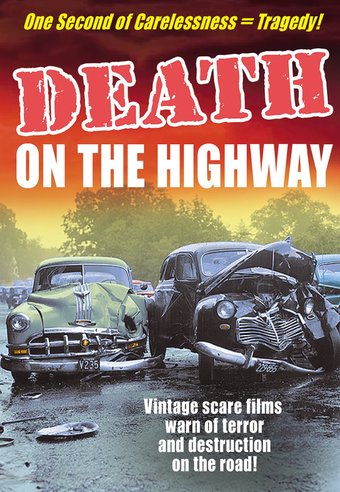 I took my first drivers' test on November 9, 1965.  Feel free to look up the date; that was the day of the "Great Blackout" in the Northeast US, when the grid suddenly went down for hours and plunged us all into early darkness.  Forget all the cute/naughty stories about all the babies born exactly nine months later. IMHO, the most important takeaway from that day is that I got my f*cking license.
Growing up in the suburbs, getting one's driver's license was perhaps the second most important rite of passage in teenagerdom after puberty itself.  In fact, an argument could be made that, without your license, you might as well not even shave (anywhere). 
Growing up in the suburbs, getting one's driver's license was perhaps the second most important rite of passage in teenagerdom after puberty itself.  In fact, an argument could be made that, without your license, you might as well not even shave (anywhere).  Every kid knew the exact first day he or she could start (mandatory) driving school — based on one's birthday — so as to take the test on the earliest possible date.
And driving school was strictly a private enterprise then. In fact, my mother was on my high school's board of education and stridently opposed drivers' ed in school, stressing that the region (three towns) had far better things to do with the budget the school board fought like crazy to get passed every few years. And the driving school of choice then was Phil's. In those days (and I just googled and Phil's is still in business), there really was a Phil, and he was pretty much a one-man show, other than a couple of driving instructors who got in the cars with the students.  And quite a show he was.  A Korean War vet, he probably had PTSD because he had a very pronounced facial tic, screamed at us a lot for no particular reason, and usually smelled of booze. And didn't do much teaching. He often just put on these car crash porn movies with titles like "Death on the Highway," which showed mangled cars and mangled bodies and lots of blood with an ominous-sounding narrative stating the obvious (i.e., "Don't let this happen to you, kid."), and receded back into his private office, no doubt to pour himself another stiff one. I annex a representative movie poster.  The movies didn't teach you anything about the proper way to make three-point turns or any other driving techniques, but they sure scared you into being careful behind the wheel — if you even dared to do so after watching them.
The one thing Phil was — sort of like all those stereotypically gruff drill sergeants in war movies — was loyal to his troops.  He wanted his kids to pass no matter what, and so he always came down to the DMV when they were taking their tests to offer encouragement and also to threaten the DMV staff to pass them. (In contemporary college admissions terms, he was also probably concerned about his "yield.")
Well, it sure came in handy on November 9, 1965.  The power was already out when I and a couple of other of Phil's students came into the DMV for our tests.  In fact, the DMV staff had put out a sign saying that, due to the Blackout, the tests would be postponed until the next available date. Phil would have none of that and he hectored the staff to "do their damn jobs" and let the tests proceed.  They proceeded.
First off was the eye test, which was a particular problem, since the DMV did not use wall posters, but back-lit electric screens you peered into which, of course, could not be back lit that day. So they just made a command decision to skip the test and, if you were wearing glasses when you arrived at the DMV, you would have an optical restriction on your license and, if not, then no restriction.  I had brought my glasses for my minor nearsightedness, but had stuck them in my back pocket to use only if necessary.  My Plan A (or B) was that I had memorized the standard eye chart (E on the top row, then FP, TOZ, LPED, etc.; I still remember it) and, worst case scenario (i.e. Plan Z), I put on my glasses, pass the test and later worry about looking like a geek while driving.   (Per the attached eye chart I just Googled, they still haven't change it.)   In any event, I didn't have my glasses on when I walked in and thus had no optical restriction put on my license.  When I got a new license in New York after finishing law school, I felt I owed it to the citizenry of the Empire State to take the test with my glasses on.  If I ever get busted for driving without them — something I do on occasion — I will regret ever going straight.
Next came the written test, which was easy in all respects. This is decades before computers, so we were simply given forms with the questions printed on them and the proverbial No. 2 pencils and there was plenty of daylight left to ensure that the answer circles were completely filled in. And, substantively, the fifteen or so test questions were all taken verbatim from the 100 practice questions we had been given — with correct answers — every single week at Phil's.
After this came the road test. In some ways, it was almost easier than under normal conditions.  Not only was the traffic very light, but, since all the traffic lights were out, you just stopped at every intersection and waited a long time before cautiously proceeding.  No risk of running a light or not coming to a full stop.  Indeed, the guy giving me the road test was more interested in staying alive than in me passing or flunking, so he pretty much told me each time when he thought it was safe to proceed.
Finally, I still had to do the conventional parallel parking test and I nailed it.  So I felt, for that alone, I had "earned" my license.  And Phil gave me a big, smelly bear hug right after that.
November 9, 1965.  A day that will live in driving test infamy.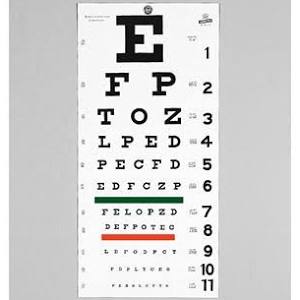 John Shutkin
Characterizations: been there, funny, right on!, well written