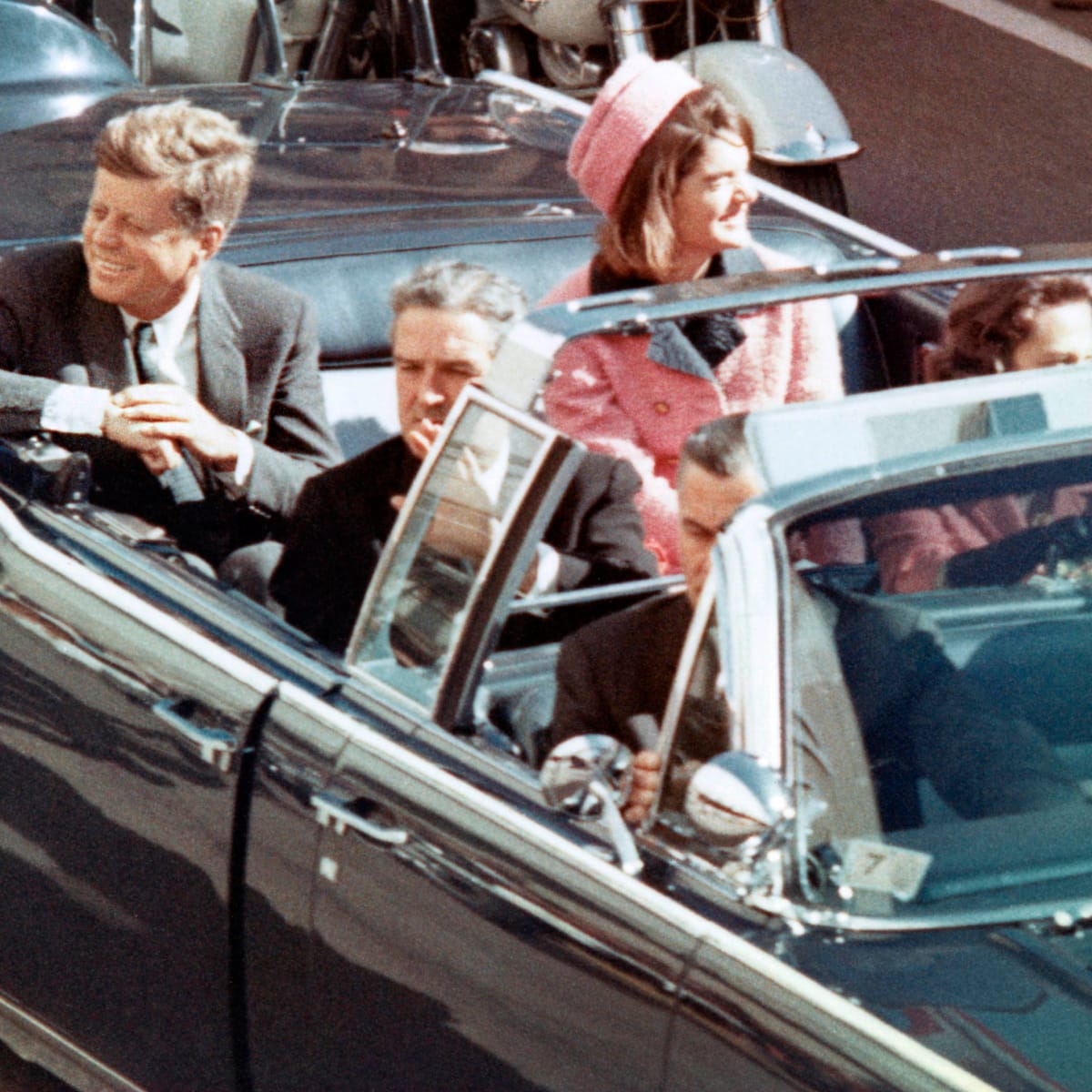 I can think of three elections that, for different reasons, really depressed me.  Let me set them forth chronologically below.
The first one was JFK.  No, not his election in 1960; that thrilled me.  We even got to stand by our house and wave to his passing motorcade when he was going from one campaign stop to another in Connecticut.  I am talking about the election of our Student Council President at my junior high school in November 1963.
I was running against two of my classmates and we all had to give speeches in the auditorium to the whole student body the last period of school on a Friday afternoon in late November.  I  remember my first couple of lines; even then, I was into stupid little jokes: "They say that talk is cheap. That is because the supply is usually greater than the demand.  So let me be brief…."
After the speeches, the Assistant Principal rushed onto the stage and simply announced to everyone "The President has been shot," and then dismissed us all to general chaos.  No wonder he never became Principal.
Could the day get any worse? As (bad) luck would have it, I had a dentist's appointment right after school, so, instead of catching the school bus, my mother met me in the parking lot.  She had just heard the news on the radio and, as she was driving, we continued listening and heard that JFK was now declared dead.  We were both a mess, as was my dentist, who was a close family friend (one of my mother's tennis pals, active in local Democratic politics and, coincidentally, father of one of the other Student Council candidates), but we somehow all got through the appointment and said a tearful good bye.
The next Monday, we still had the Student Council election. The National Football League had played all of its games the day before, so how could Amity Regional Junior High School not hold its election, right?  I came in a close second to a good pal of mine; the dentist's son, who was my long-standing frenemy (though the term wasn't coined until many years later), came in a distant third.  Never have I considered an election more meaningless.
The second depressing election was the 1984 Presidential one.  As some may recall, Reagan beat Mondale in a landslide.  Here is the electoral map, in case you forgot: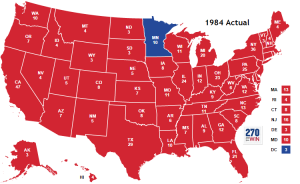 At that time, my then-wife was the President of Barnard and, during the week, we stayed in the presidential apartment across the street from the Barnard campus on the Upper West Side of Manhattan.  However, our legal residence was still our own home in Oyster Bay on Long Island.  So, in order to vote, we had to drive out to Oyster Bay after work and get to the polls by 8:00 p.m.  The drive that night was a typical New York evening commuter slog outbound and seemed to take forever.  Listening to the radio en route, and even though the polls were still open in most states, we heard Reagan announced as the projected winner.  We both moaned and would have turned around then, but our three year old daughter Annie was with us and we had promised her that one of us would take her into the booth and let her pull the levers (for Mondale and other Democrats, of course) and she was not to be denied.  So, as you can imagine, the rest of the sloggy drive, and the voting itself, were pretty damn depressing.  That said, Annie did love pulling the levers and we three then had a subdued (at least two of us) dinner at a pub in Oyster Bay before driving back into NYC.
The third depressing election was the Presidential one in 2000.  Everyone remembers that one, right?  Al Gore and Bush the Younger, the hanging chads, and SCOTUS's disgraceful stopping of the Florida vote count in Bush v. Gore: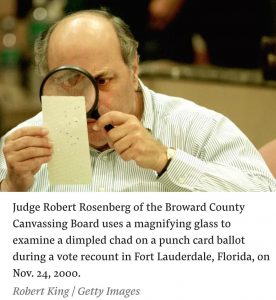 Not only was the outcome depressing, but, as a result of that hyper-political SCOTUS decision, I lost my faith in the Rule of Law.  Trump and Barr have since trampled it to death, but that decision was, for me as a lawyer, the first decisive blow.
So now we come to the soon-upcoming Presidential election. Hopefully, this will be the end of the Trump Presidential Error — and the beginning of the Trump Condemnation/Prosecution/Bankruptcy/Erasure Era.  I am not in the least bit a religious person, but, jeez, God, I think you owe me this one….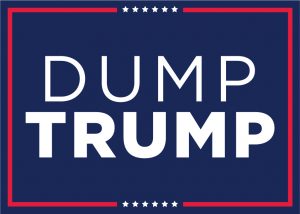 __________
*For the record, I thought up this title myself.  However, I then Googled it and found that I was hardly the first person to coin it.  Great minds think alike, don't they, Dr. Freud?
John Shutkin
Characterizations: funny, right on!, well written