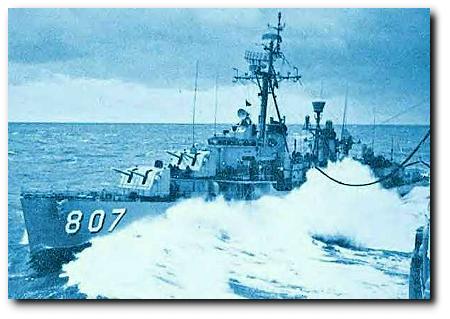 I attended college at the University of Oklahoma from 1964-68, and I doubt there has ever been a time when so much change occurred on campuses in America in such a short period of time. Dorm counselors became resident advisors (without parental rights); single-sex dorms and lockdowns for women became co-ed dorms with no curfews; PDA (public display of affection) rules gave way to "Gentle Thursday Love-Ins" on the south oval, and mandatory ROTC was abolished.
Military service in the 1960s had its benefits for some of us baby boomers.
I welcomed all of these changes as they made the times exciting. But I decided to stay in Naval ROTC because, for one thing, the draft and foot-soldier status in Vietnam awaited otherwise after graduation. It was a good decision because, when my GPA dropped below a 2.0 midway through college, I would have been immediate draft bait but for one thing: I'd already signed that contract with the Navy.
In a way, I found refuge from the military by joining the military.
In that era of anti-military protests and anxiety among young men about going to Vietnam, I would find solace in the service. There were a lot of plusses, too. My first-ever flights were on military aircraft, and my first view of the ocean was from the deck of a WWII class destroyer, the USS Benner (DD807). I also found out why these ships are affectionately known as tin cans. In rough water, that's what they bobbed like and that's how they felt and sounded when their deck guns would explode in firing regimen.
It was also the first time I ever got to see Hawaii and, although it was on just a few days of R&R from sea duty, it was wonderful. So much so that the feel of Oahu stays with me to this day, five decades later, although I've never been back.
Over the years, my politics have moved left of center and, had I believed then as I do now, I might well have been an activist. Through it all, though, my respect for the men and women who serve in our military has remained constant. It is ironic that a young person must give up his or her personal freedom for a couple of years in order to help insure that freedom, but that's the way it works.
And, as I discovered, the gig comes with its own positive benefits, too.
Scribblerjim
I am a writer, college professor, and world traveler. At present, I've been commissioned to write an anecdotes-based book on life in the 1960s.
Tags: Veterans Day, Navy, College Life in the 1960s
Characterizations: well written