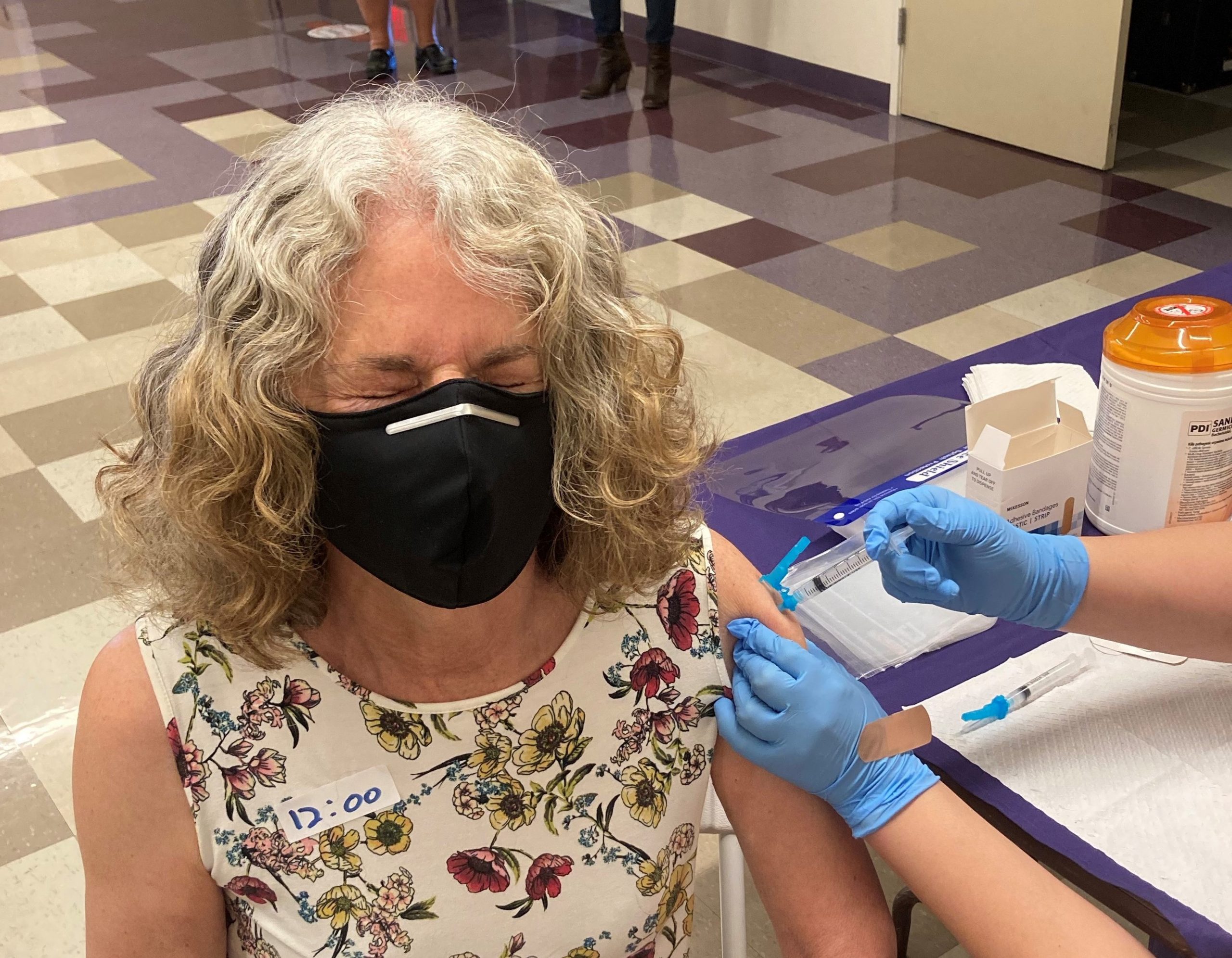 This year it seems like the main topic of everyone's conversation is the Covid vaccine. Have you been vaccinated? Which brand of vaccine did you get? What side effects did you have? Did you get the shots in the same arm or opposite arms? You might think that there had never been a vaccine before. But in our lifetime there have been two other deadly diseases for which vaccines were a miracle cure.
Long before the Covid vaccine, there were two other deadly diseases in our lifetime for which vaccines were a miracle cure.
Smallpox  
Smallpox was the first deadly disease that I was vaccinated against, at such a young age that I don't remember it. For some reason, the smallpox vaccine left a scar that remained visible for the rest of one's life. In one sense this was good, nobody needed to worry about a "vaccine passport" because the proof of being vaccinated was on your arm. Most people had a scar on the outside of their arm, but my mother told my father to give me the shot on the inside of my arm so it wouldn't be so noticeable. Since my father was my doctor, I got all my shots from him for my entire life until I moved to California in my mid-twenties. He prided himself on giving shots that didn't hurt, and it was true. I was never scared of getting a shot because they were never painful for me.
Here's a picture of my scar, on the inside of my arm. It's so unobtrusive, I had trouble even getting a photo that would show it.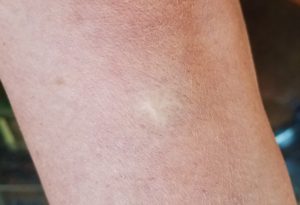 Now here's what a conventional smallpox vaccination scar, on the outside of the arm, looks like. Amusingly, when I found this picture online, it was accompanied by an article entitled "How to spot a cougar at the bar" – the idea being that anyone with a scar like this had to be at least forty, probably closer to fifty (for reasons explained in the next paragraph).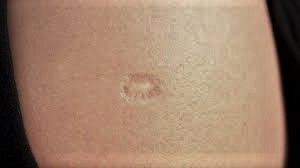 The vaccine worked. Routine vaccination was stopped in the US in 1972 because the disease had been eradicated in this country. Smallpox was declared eradicated around the world in 1980. This disease no longer exists, because everyone was vaccinated!
Polio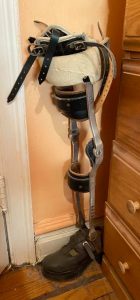 The first polio epidemic in the US occurred in 1916, with 27,000 cases and 6,000 deaths. There was no known prevention or cure, so it continued to strike every year, mostly in the summer. My friend Laurie's aunt, who was born in 1918 during the Spanish flu epidemic, came down with polio when she was 2 ½ years old. She wore this brace until she died at the age of 91. She had eleven operations between the ages of 2 ½ and 11. They thought that if they cut or extended the muscles, her leg would grow to a normal size. It did not. Her leg was the size of an adult arm for the rest of her life. Laurie says she was overjoyed when the polio vaccines were successful.
I only know from my research that in the late '40s and early '50s parents were terrified that their children would get polio. I never heard about it from my parents. For some reason children were particularly susceptible to this disease that could lead to paralysis and even death. Between 1949 and 1954, 65 per cent of polio victims were children. Another name for it was infantile paralysis because of its propensity to affect children. Since it was most common in the summer, swimming pools, summer camps, movie theatres and other warm-weather gathering places were shut down in many communities. Some towns prohibited children under the age of sixteen from entering. Quarantines were imposed on households where someone had contracted polio.
Jonas Salk developed the first polio vaccine, which became available in 1955 and was given to all schoolchildren. As a result of this vaccine, the hysteria subsided. I don't have a memory of getting these shots (a series of three), but I know that I did, and, as with the smallpox vaccine, I am sure that my father administered them.
Then in 1960, Albert Sabin developed a new vaccine that was given orally instead of in a shot, also in three doses. I vividly remember "Sabin Oral Sunday" when I was nine years old. We all went down to a nearby church where they were distributing sugar cubes with the liquid polio vaccine on it. This occurred on three consecutive Sundays. The vaccine was given to entire families. In retrospect, I wonder why, if we had already been given the Salk vaccine, we also got the Sabin one. Maybe it was just the idea that you can't be too careful?
The last cases of polio in the US occurred in 1979, among Amish residents of four states who had refused vaccination. There were no more after that. So it appears that, like smallpox, we have conquered this disease. However, I do remember that the regimen of shots my children received as babies included polio shots, and an internet search reveals that they are still recommended, although since 2000 it has been an inactivated virus instead of the live virus used earlier.
Covid-19
I had my first shot on February 6, and my second shot on March 6, 2021. Two weeks later, on March 20, I was fully immune. I didn't immediately do anything to celebrate, but I certainly felt greatly relieved. My sisters and I started planning a family reunion for this summer, feeling confident that everyone in the family will be vaccinated by then.
What have I done since that time?
April 7 – I had my hair cut, and though I wore a mask to protect other people, for the first time I felt unconcerned about my own safety.
April 9 – we had dinner with another fully vaccinated couple at their house, and didn't put on masks at any time.
April 16 and April 27 – dinners at restaurants, once with friends, once by ourselves. We sat on the patio both times, mainly because the weather was so nice. I would have been fine with eating inside.
May 2 (tomorrow) – my book group will meet in person for the first time in over a year, and we're all very excited. The book we are discussing takes place during the flu epidemic of 1918.
May 3 (Monday) – I have jury duty. My original summons was for March, but I requested a two-month postponement so I could be confident it would be safe. I don't know if they will have the jury panels be socially distanced or not.
Still waiting for both my choir and my mah jongg group to start meeting in person, but in both groups we are talking about doing it soon.
I know the pandemic is not over, and that we have to keep being careful for a while longer, but the CDC has now said that fully vaccinated people do not have to wear masks at all unless they are in crowded places. That feels really good to me!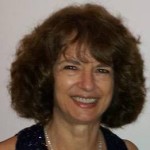 Suzy
Characterizations: right on!, well written