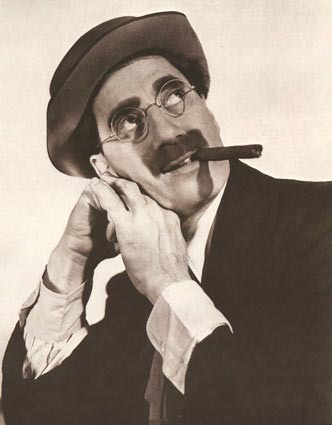 This week's prompt reminds me of the famous Groucho Marx line (apocryphal or not): "I wouldn't want to belong to any club that would have me as a member."  Indeed, I would not be surprised if some of the other Retro writers also cite it this week.
In any event, to the extent it applies to me (and it sort of does), I come by it honestly.  My mother grew up across the street from and belonging to the Suburban Club, the oldest and fanciest Jewish country club in the Baltimore area.  She learned to play tennis there, which was one of the main joys of her life, but wanted nothing to do with country clubs after that. She considered them "snooty." That was why she often kiddingly referred to "The Court," which I wrote about in a recent Retro story, as "The Bethany Tennis Club."  In fact, one year she ordered a whole bunch of tennis racket covers emblazoned with "The Bethany Tennis Club" in snazzy felt letters and gave them out both to herself and my brother and me and to her close tennis pals who also considered the BTC their home club.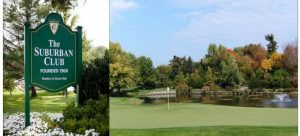 The Suburban Club
As to my father, he was a bit more complicated on the issue of clubs. When he was Head of the Department of Orthopedics at Yale Medical School in the 1950's, he and two professors at Yale Law School applied to The Lawn Club, the toniest club in New Haven, to be its first Jewish members.  All three got in — probably in part because The Lawn Club was starting to evolve and in part because it was worried that the law professors would sue if they were not admitted. Anyhow, although they all got in, my father then announced that he had no interest in actually joining the club; he just wanted to see if they would let him in.  This was quite surprising, as my father was not known for such political statements/stunts (choose one), though he was pretty demonstrative about the anti-Semitism in most medical schools admissions policies. Plus, he later on joined some other previously restricted clubs, including a pretty snooty (in my view) hunt club which had no problem with killing foxes.  So he certainly "evolved" in terms of club memberships (as I will also note a little bit later in this story), though I'm not sure for the better.
Coincidentally, my older daughter is a senior administrator at Yale and is in the process of applying to The Lawn Club, which is now quite ecumenical in its membership.  I have joked with her that she had better hope that the membership committee does not delve too deeply into her surname and seek retribution for the insult hurled its way by her grandfather over sixty years ago.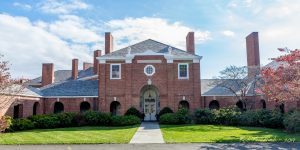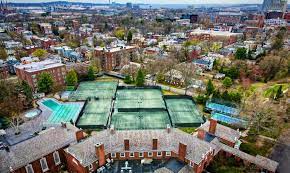 The Lawn Club
As for myself, in high school, I was editor-in-chief of the newspaper and on the tennis team, but not active in any "social" clubs.  Not that there were many.  The closest we had was the Senior Prom Committee, and clearly being on its Decorations Committee, with all the cheerleaders and the pretty, artsy girls, was the pinnacle of high school in-ness. I had no interest in such frivolity. I chose instead the Clean-Up Committee and, in fact, was Chair of it.  That meant showing up at our high school ridiculously early on the Sunday morning after our prom and cleaning up the gym — and, worse yet, the rest rooms and the parking lot — before heading out to the class picnic on a nearby beach.  But I liked the idea that no one joined the Clean-Up Committee for the prestige; just to do a good job at a thankless task.  My daughters have on occasion kidded me that my choice of the Clean-Up Committee was something of a metphor for how I approach life, but I have opted to take that as a compliment — which they sort of, but not entirely, meant.
In college, I was invited to join the Phoenix S.K. Club, one of the Final Clubs at Harvard, which, like the Secret Societies at Yale, are the uber-fraternities for privileged undergraduate males (or were then).  But again, I simply had no interest in joining it, despite my father's entreaties that I do so.  (I told you he had "evolved" from his Lawn Club days).  I explained my decision to anyone who asked by citing Groucho's line and also noting that Phoenix couldn't be too exclusive if its one token gay Black member — a good friend of mine and a truly nice guy —  was asking a Jew to join. In any event, I didn't join, and, as they say, "Non, je ne regrette rien."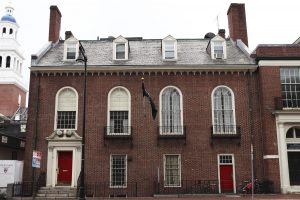 Phoenix S.K.
As an adult, I actually did join one country club when my former wife and I bought a weekend/summer house in Oyster Bay on the North Shore of Long Island. But we did not join the Piping Rock Club, the toniest club in the area, in Locust Valley (of course).  Rather, we joined the much more low key and egalitarian Cold Spring Harbor Beach and Tennis Club ("CSHBTC"), primarily so our girls could get tennis lessons and have a little beach to dig in the mud on.  No golf and only a snack bar other than for special occasions.  George Plimpton, whose venerable family had been members of the CSHBTC for years, once said of it, " It's either the shabbiest little classy club or the classiest little shabby club on Long Island," and he was absolutely right. Think frayed button down oxford shirts, old khakis and beat-up boat shoes.  Though all whites on the tennis courts, I must admit.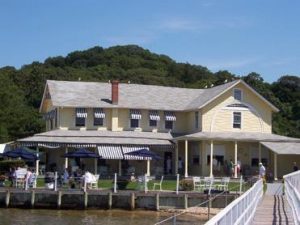 Cold Spring Harbor Beach Club
Ironically, this past year, despite eschewing Phoenix or other fancy undergraduate Final Clubs, I have found that I have somehow become a member of my college class' "Kool Kidz Klub" after all by being on our 50th reunion committee. Throughout the pandemic year, our committee has drawn a huge number of classmates into a panoply of virtual events that have really brought them together and gotten them to sing our committee's praises. Granted, we are all old f*rts now, with really nothing to prove either professionally or personally, but so be it; better late than never.  For my part, I have been consumed with organizing monthly symposia and other virtual class gatherings, as well as negotiating contracts with hotels and event venues for when we have our "real" reunion — albeit a year late — next June in Cambridge.  And, while I admit it is nice to be recognized by my peers in a way that I know that club — and, yes, clique — membership brings, mainly I get gratification out of a sense of doing hard work and having something tangible to show for it.  In short, I stil feel like I'm on the Clean-Up Committee.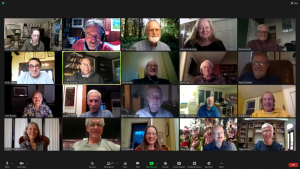 Screen shot from a class Zoom gathering that I helped to organize in 2020.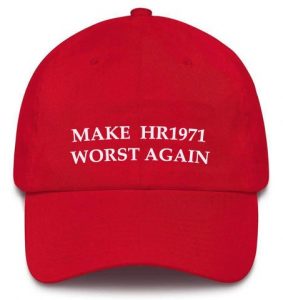 And here is a mock up of our MAGA-mocking reunion cap.  (The President of Harvard once called us the "Worst Class Ever" and we, literally, wear that epithet proudly.)
John Shutkin
Characterizations: funny, well written