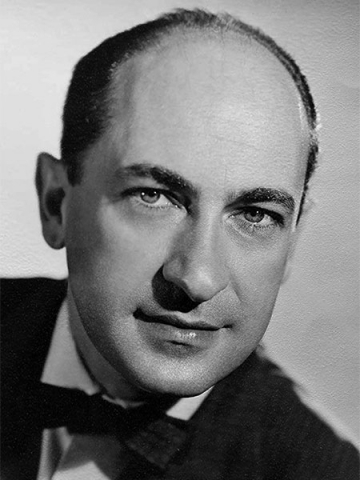 Once upon a time the pre-teen me thought Meet the Press, Face the Nation and Firing Line were top television fare. Some years later I added business news to the menu. The workings of the U.S. and world economies intrigued me.
The guy with the bow tie was the best in the business.
Enter PBS's Wall Street Week ("from Owings Mills, Maryland"), which went on the air in 1970. On Friday nights I ran with the bulls and the bears and their odd wrangler Louis Rukeyser. Then a year later bow-tied Irving R. Levine debuted on NBC's Nightly News as the first full-time economics reporter on television. I had found my guy.
The problem was, Irving R. Levine didn't have his own show. He didn't report every night. So whenever I heard his trademark monotone I dropped whatever I was doing and tuned in.
Why did I like him? His analysis was smart and succinct. Smart for sure. He had been the first American correspondent to live in and report from Moscow, where the Soviets tried to recruit him as a spy. He also had been NBC's bureau chief in Rome. I didn't know any of this at the time.
Some lampooned his slow, flat, formal delivery, but this and other qualities helped make complex issues accessible to the average viewer (that would be me). If Irving R. Levine said it was so, it was so. I learned a lot from him.
Not surprisingly, Irving Raskin Levine's signature style provided material for late night comedians. His 2009 Los Angeles Times obituary noted this Johnny Carson quip during a national economic slowdown: "Things are so bad (how bad are they?) that Irving R. Levine was spotted today next to the freeway with a sign saying Will Work for Bow Ties." Another story held that when NBC News producers asked him to save air time by eliminating his middle initial R when signing off, he replied that he "would rather delete the B from NBC." According to the same obit he even made it into a storyline on the sitcom Murphy Brown. "Murphy" was mortified that her colleagues would think she had "the hots" for Irving R. Levine. All was gentle ribbing rooted in respect for a reporter admired by peers and viewers alike.
Today's news broadcasters have clothes consultants and hair stylists. AP and Reuters editors allow the use of adjectives and adverbs. The truth in reporting sometimes is hard to discern. Looking back, Irving R. Levine may have been an unlikely object of anyone's news crush, but he was mine.
Susan Bennet
I'm so happy to have joined the gracious Retro family. The basics:
I have a background in marketing and museums.
I come alive when the leaves turn red.
I regret every tech mistake I have made or will ever make on this site.
I want a dog.
Characterizations: right on!, well written