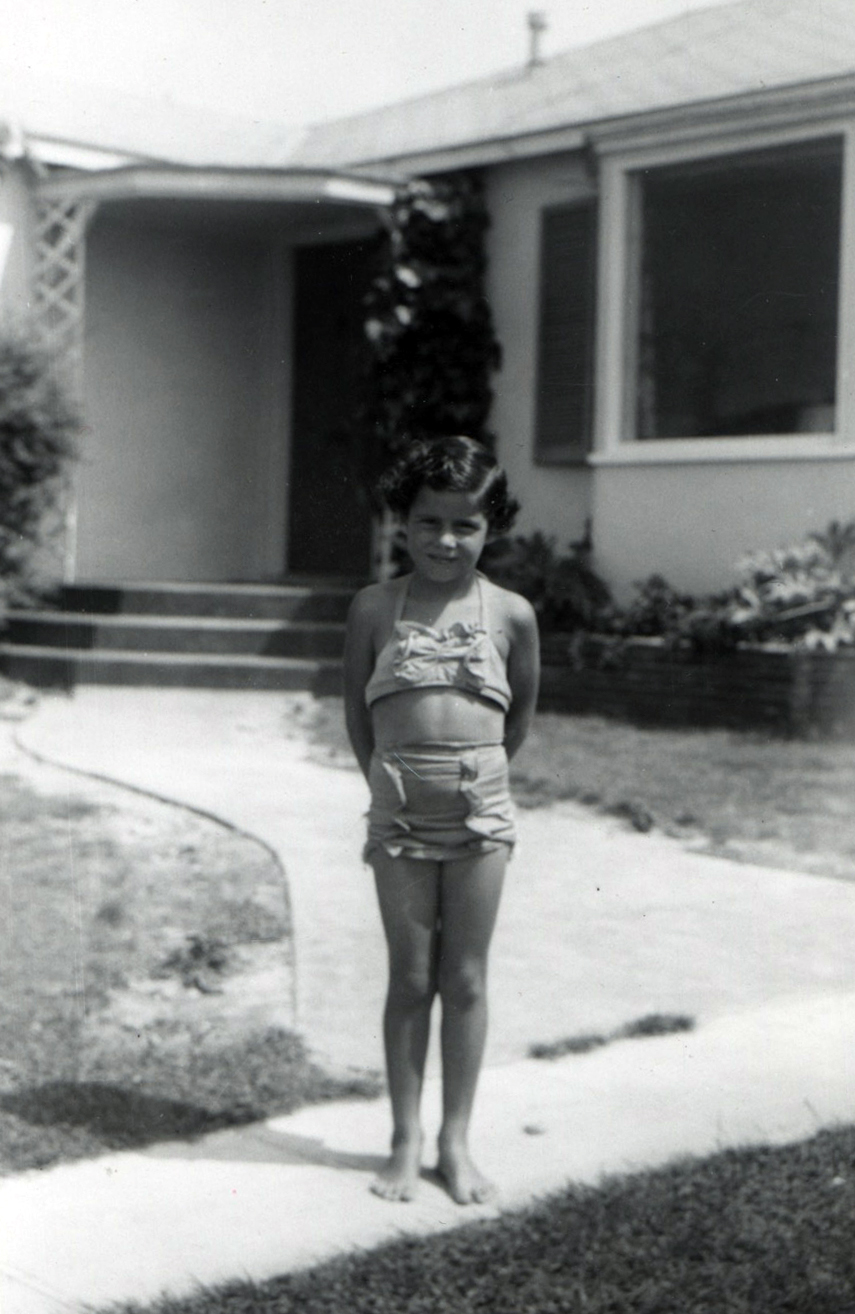 Someone asks, "What's in mommy's tummy?"
In my memory, it was almost always summer. Our moms served us ice-cold cherry Kool-Aid in gem-colored aluminum tumblers, our hands soon wet with condensation. Sometimes we'd lick our fingers, dip them into the packets of powdery Kool-Aid, then suck them clean, turning our lips and tongues into wet smudges of gaudy color.
I have two brothers, one four years older than me, one four years younger. Larry, the older one, has straight dark hair parted on the side, freckles, a scowl, and wears a black cowboy suit. Ricky has close-cut light brown hair, somber hazel eyes, a bashful smile, and wears brown shorts and a red-and-tan checkered shirt. We have a German Shepherd named Kirk.
"Mommy's gonna have two babies, two babies!"
That was Ricky, right on cue. Until my mom had twins, giving me a third and fourth brother all at once, we lived on Bowesfield Street in Baldwin Hills, a sunny suburb of Los Angeles. My very best friend was Cathy with a C, but I had friends in just about every house in our compact tract where we called each others' parents by Mr. and Mrs.
"Hi Mrs. Raye, can Weezie — I mean Louise come out and play?"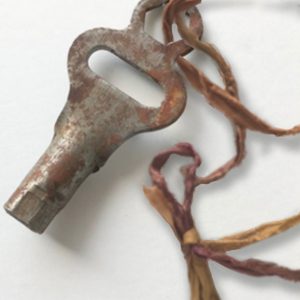 We'd roller skate and play hopscotch, the skate keys we wore around our necks doubling as laggers, being careful not to "step on a crack, break your mother's back" any time we were on the sidewalk. We'd bounce balls, play catch, and ride our bikes — mine was blue — unsupervised in the middle of the narrow street until the sun went down. We barely noticed the shock waves that occasionally punctuated our play, the movement of air molecules called sonic booms. Sometimes we played in the garage. Someone's little sister would pull down her underpants in exchange for a piece of Fleer's Dubble Bubble gum; then we discovered she'd pull them down even if there was no gum inside the wrapper.
| * | * |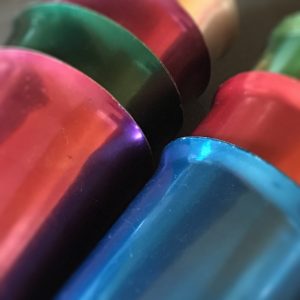 In my memory, it was almost always summer. Lawn sprinklers kept us cool, and our moms served us ice-cold cherry Kool-Aid in gem-colored aluminum tumblers, our hands soon wet with condensation. Sometimes we'd lick our fingers, dip them into the packets of powdery Kool-Aid, then suck them clean, turning our lips and tongues into wet smudges of gaudy color.
Our dads cut the lawn to the rhythmic whirr of mower blades, the green tang of fresh-cut grass in the air. Our little peanut-butter-and-grape-jelly-on-Wonder-Bread gang would troop to a liquor store about a block away to buy red licorice and tiny square cartons of neapolitan or chocolate chip ice cream. There were trampoline pits nearby on Rodeo Road where you could bounce for ten minutes for a quarter, but kids kept getting hurt when they bounced off onto the hard ground so we weren't allowed to go any more.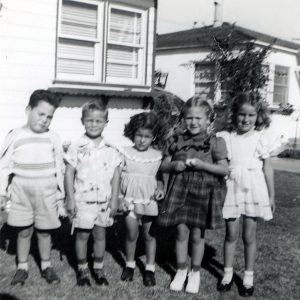 Sometimes we'd ride up to the railroad tracks near the school, our bikes wobbling crazily once we left the sidewalk and hit the gravel. At the Easter parade, neighborhood families sauntered around the dirt track in our Sunday best, girls in bonnets and white Mary Janes, boys with clip-on bow ties, baskets filled with the decorated eggs we'd hunted earlier that morning. In the summer program, in the gymnasium, I did the hokey pokey and turned myself around, then I was a little teapot short and stout.
My mom worked for a while as a carhop at a drive-in restaurant. I didn't know what my dad did. My big brother and I would go to the movies together, the Baldwin Theater, 50 cents, any seat any time; sometimes we'd go twice in one weekend. He liked scary movies; I pretended I did, too, because I wanted to be with him. I was thin and self-conscious by now and when I'd walk down the theater aisle and hear someone whisper something even slightly sibilant, I was sure they were saying, "She's so skinny."
Sometimes at night the whole family would pile into our white station wagon — a Ford, always a Ford — and just go for a long ride, passing a rolling field of insatiable oil derricks along La Cienega. And then we'd see our favorite landmark, the towering Carnation building, all lit up with spot lights at the intersection of Crenshaw and Wilshire, and we kids would chant in unison "I-C-E, I-C-E, I-C-E" until Daddy parked the car and we'd tromp inside to the little parlor and get ice cream cones or chocolate malts. On the way home, I'd pretend to fall asleep in the hope that someone would carry me into the house, put me to bed and tuck me in, even though I knew I was too big for that by now.
By the summer of '55 we'd outgrown our two-bedroom house and moved from Baldwin Hills into a carnation pink two-story with five bedrooms on a busy wide street called Van Ness Avenue. Situated on the northern edge of an area in the heart of L.A. called Hancock Park, there was a lone tall palm tree on our sloping front lawn, and the Hollywood sign was always in sight. I was now a big city girl, but I would always be a small town girl at heart.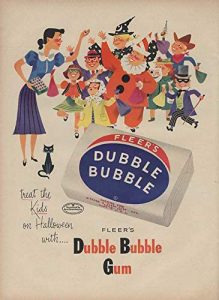 Postscript: I took a drive to see the old neighborhood the other day. It hasn't changed much, although everything seems much smaller, and of course the trampoline pits are gone.. It's now part of an area known as the "Black Beverly Hills" (and even had its own TV series for a time!), and Rodeo Road has been renamed President Barack Obama Boulevard.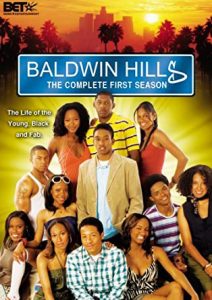 Until I turned seven, Baldwin Hills was my universe. I had no sense that it was only about ten minutes from Hollywood…I had no sense of Hollywood. I have an enduring memory of going for a drive with Cathy way back when. We were going to visit her grandmother, who was said to be very wealthy. I remember a long, long drive, looking out the window as we passed giant trees, then driving up a winding steep road ending at what looked like an ultra modern museum. I've always thought maybe it was somewhere within one of the giant redwood forests in northern California, but when I recently asked Cathy about it (we're still friends!), she told me it was in Coldwater Canyon — maybe a 10-mile drive across town, 20 minutes max. Fascinating how size and distance seem to contract as we age.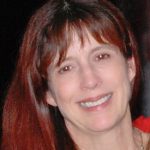 Barbara Buckles
Artist, writer, storyteller, spy. Okay, not a spy…I was just going for the rhythm.
I call myself "an inveterate dabbler." (And my husband calls me "an invertebrate babbler.") I just love to create one way or another. My latest passion is telling true stories live, on stage. Because it scares the hell out of me.
As a memoirist, I focus on the undercurrents. Drawing from memory, diaries, notes, letters and photographs, I never ever lie, but I do claim creative license when fleshing out actual events in order to enhance the literary quality, i.e., what I might have been wearing, what might have been on the table, what season it might have been. By virtue of its genre, memoir also adds a patina of introspection and insight that most probably did not exist in real time.
Characterizations: funny, moving, well written