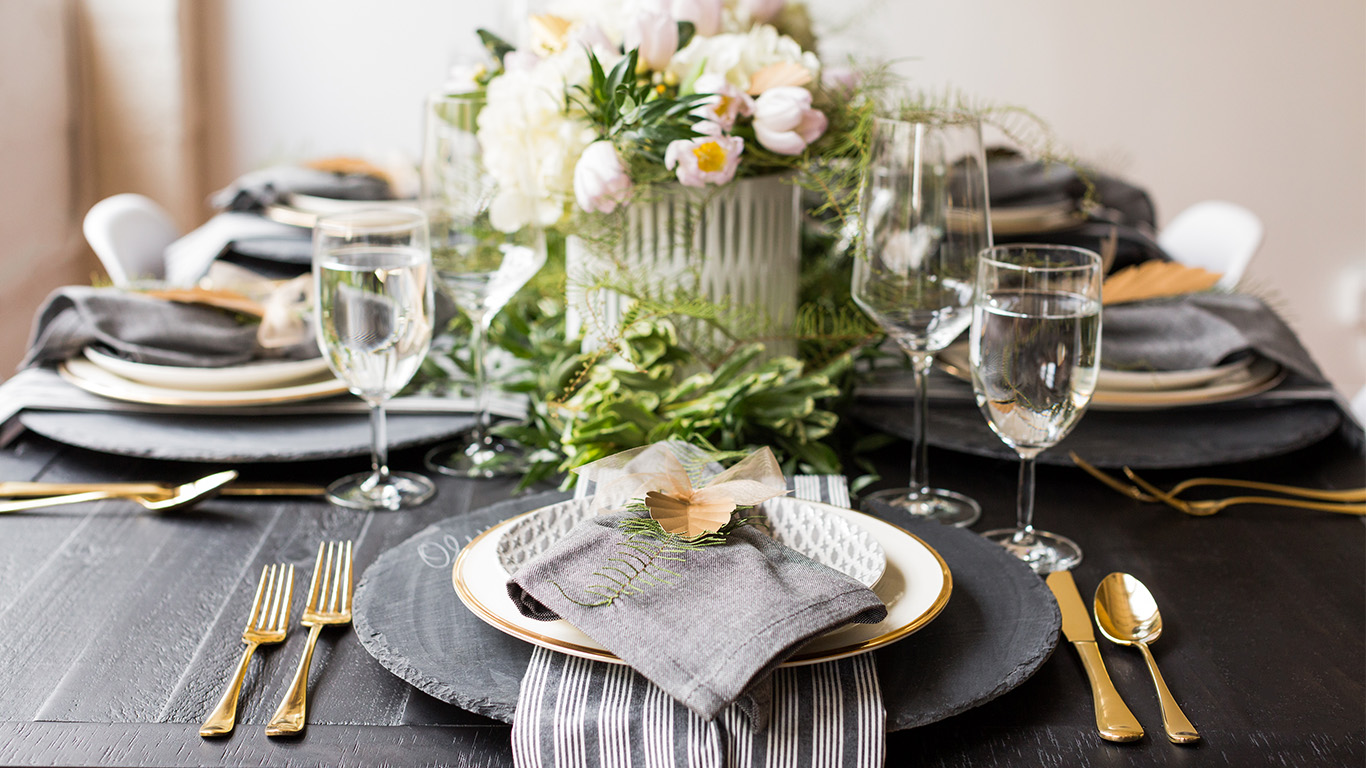 As this prompt wisely notes, there are manners (both good and bad) beyond simply table manners.  But all manners are usually correlated, and often reflected in other sorts of behavior (like driving habits) as well.  Fairly or not, I just assume that the SOB who cut me off without checking his rearview mirror or signaling ("Use your blinkah!" as we scream in  Massachusetts) probably also eats with his mouth open.
As this prompt wisely notes, there are manners (both good and bad) beyond simply table manners.
But let me show a little editorial restraint here and just focus on table manners. My parents, despite their liberal political views, were both very strict about table manners.  Some of that is generational, I'm sure, but I also think it has to do with their own upbringings ("breeding," as the Brits would say), as both were raised in households where table manners really mattered.  So my brother and I learned them — they were strictly enforced — and they became baked in.  Indeed, we may have learned them to a fault, as both he and I remain a tad too judgmental — dare I call it snobbish– — when we observe bad table manners in others.
For example, we almost always ate in the dining room for dinner.  And all at the same time and one did not dare start eating until the hostess (i.e., Mom) first "lifted her fork."  My brother and I early on were assigned to set the table and we learned the "right" way to do it: fork on left, spoon and knife (blade in) on right and all utensils placed in the order, from outside to inside, in which they would be used.  Here's a pretty good chart, except we didn't have bread plates; we had salad plates: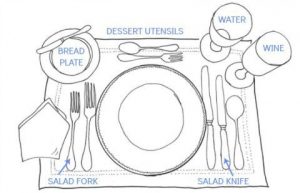 I particularly remember one little children's poem we used to laugh at because it so glorified an egregious lack of good table manners.  It was called "Peas and Honey," and went like this:
"I eat my peas with honey.
I've done it all my life.
They do taste kind of funny,
But it keeps them on my knife."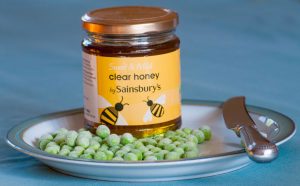 I do recall once when our mother, purely as a scientific experiment, let my brother and me try to put peas and honey on a knife — in the kitchen, of course, NOT in the dining room. In fact, it was incredibly difficult.  And not only the peas part; just getting the honey to spread evenly on the knife was pretty hard.  Plus the peas wouldn't really stick to it.  Clearly, whoever wrote this little ditty had never actually tried to do it himself/herself.  So we got as much a lesson in poetic license as science by this little experiment.
Let me just note two anecdotes about table manners from my own experience. The first one, which is also apropos of my previous comment about being perhaps too judgmental in this regard, was my observation during my freshman year in college as to how many of my classmates who were from "good" families (i.e., rich) and had gone to the most prestigious boarding schools nonetheless had absolutely abominable table manners.  It was not exactly like the classic food fight scene from Animal House — though there were a few of those too — but pretty gross for my refined publc school sensibilities. When I mentioned this to my parents when I was home at Christmas break, they were singularly unsurprised.  As my father noted, that's what happens when kids aren't around — or supervised by — their parents at mealtimes, and instead are (mis)guided by the anarchistic behavior of their equally unsupervised peer group.  Think "Lord of the Flies" rather than "Miss Manners."
The second anecdote comes from when I was a junior lawyer and on a business trip to Southern California with a very senior partner in our firm.  This would have been in the mid-70's.  The partner was something of an epicure and, of course, the client — a huge multinational corporation — was paying all our expenses, so he suggested that we dine one night at a very fancy restaurant in Newport Beach.  When our salad course arrived, he noted that we did not have our salad forks — one did not, it need hardly be said, eat the salad with one's main course fork.  When he asked the waiter, he was assured that our "chilled forks" for the salad would be brought to us imminently.  And, sure enough, out came another waiter, delicately carrying two salad forks in protective cloth napkins (presumably to insulate them from the 68 degree temperature in the restaurant), and he then very ceremoniously presented a fork to each of us with tongs (presumably also chilled).  This, as we learned, was the beginning of a brief culinary era, at least in tonier parts of California, when they believed that a chilled fork was the sine qua non of a salad. In fact, it was both of our views that the chilling detracted from, rather than enhanced, the salad's flavor, but that was hardly the point; the real point, of course, was the haute "presentation."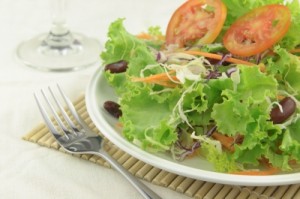 We were both amused by this nonsense and, smart ass that I was (and still am), I suggested that I should call the waiter over, complain that my fork was not sufficiently chilled and demand he take it away and bring me a properly chilled one.  The partner, who had a similar sense of humor, thought it was a great idea and encouraged me to do so.  And, of course, junior associates live to do things that please senior partners.  But then my "manners" training kicked in, and I remembered my parents explaining to me that, unless your wine had actually turned to vinegar, you simply never, ever sent the bottle back.  It just wasn't done. So I took a pass on the encouragement and vowed to impress the partner with my legal skills instead.  A small victory for good manners, if not necessarily for my career advancement.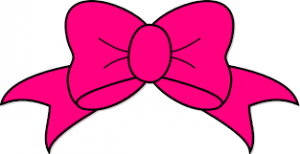 To tie this story up with a nice, neat bow, I invite other Retro writers to finsh a ditty that would begin as follows: "I eat my greens with chilled fork…"
Best entry wins the trophy below.  Chilled, of course.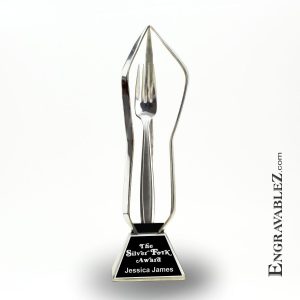 John Shutkin
Characterizations: funny