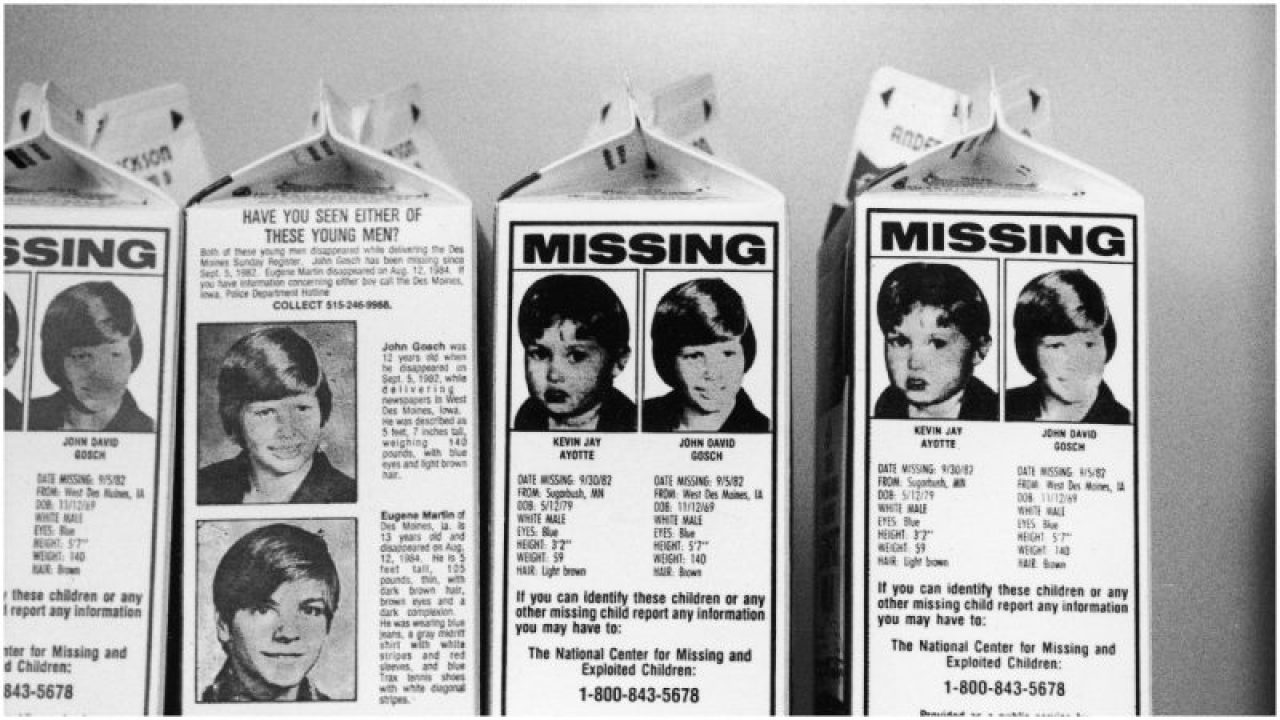 While I have much enjoyed my participation on Retro, it has also brought out in me one disturbing trait, what I will call "photo envy. " It is the realization that, by comparison to many Retro writers, I have very few family or other group photos of my own.  (And yes, Betsy, when I speak of this envy, I'm thinking particularly of you and your amazing photo collection.)
This envy may not be quite the Shakespearean "green eyed monster" that hounded Iago, but it is still there, and I felt it especially with this week's prompt on group photos — or, in my case, the general lack thereof.  And I realized that the periods where I most lack these photos were my college and law school years.
The "photo lacuna" in law school is very easy to explain. What sort of fun group photo would there be of those three grinding years?  A lecture hall full of law students being tortured into submission by a sadistic civil procedure professor in full Socratic Method mode?  Frankly, I would have preferred to have just drunk the hemlock.
As for college group photos, the best of the few I have is this one of my roomies, a couple of classmate pals and moi, which I already discussed in a previous story: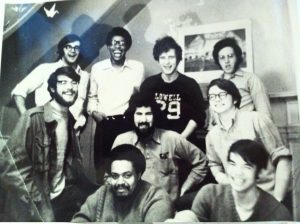 The only other one I could locate from my college years is this small, grainy one of me with my intramural football team, which was included in the 1969 Yale-Harvard game program (we played our residential house counterpart at Yale that weekend).  Not that it is very clear, but I'm wearing jersey number 10 on the right side of the bottom row: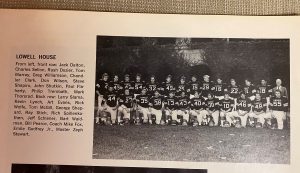 Coincidentally, but frustratingly, I have been looking for another group photo from college in recent weeks.  Here's the back story.  My freshman year, I was on our freshman weekend committee, called "Jubilee Weekend" for reasons relating to the lyrics of "Fair Harvard," Harvard's alma mater.  I co-chaired the concert committee and my co-chair Peter and I spent an afternoon in New York City during winter break at the William Morris Agency, where we booked the Lovin' Spoonful for our Saturday night concert.
The Spoonful contract had an unusual clause, which the William Morris rep pointed out to us.  He said that they were aware that the stagehands union in Boston required that at least four stagehands had to be hired to assist with loading and unloading any band's equipment in a Boston theater with a union contract (which was probably alll of them).  However, while our contract with the theater would require us to pay for those stagehands no matter what, the Spoonful contract prohibited any of them from actually showing up.  Why?  Apparently, all the touring rock bands hated the Boston stagehands.  The bands felt they were not only lazy, but they either broke or stole their equipment and, perhaps worst of all, they tried to hit on the band members' wives, girlfriends and assorted groupies. The bands all brought their own roadies and they were the only ones allowed near their equipment.
Peter and I shrugged — what else could we do? — and said we'd sign the contract and pay the agreed upon total amount, which I believe was about $4,000, and make sure both the theater and the union understood that the stagehands had to stay home — a practice that, we were assured, both were already quite familiar with (it's called "featherbedding").  But Peter asked a really good question: notwithstanding the stagehands prohibition, could we on the Jubilee Committee at least go backstage before or after the show to have our picture taken with the Spoonful?  (Smart ass that I was, I also promised not to hit on John Sebastian's girlfriend.)  The rep said that would not be a problem and even added it as a rider to the contract.
The concert went terrifically, and afterwards the Jubilee Committee did go backstage for a little small talk and a photo op with the Spoonful.  Beyond cool.  And, though I remember getting a copy of the photo shortly therafter, I have not seen it in years and just assume I somehow mislaid it in a move.
But I thought about that photo again recently because I am on the 50th reunion committee for our class, and we are going to have our (belated) in-person reunion this coming June in Cambridge.  And we have a concert planned for one evening.  This time it is with Tom Rush, who performed at our 35th reunion and was great — and, as importantly, is still alive.  So that got me thinking about the Spoonful concert and that picture of the Jubilee Committee with them.  As a result, I have sent out an APB to several of the other Jubilee Committee members to see if any of them still has a copy and, if so, could he/she send me one.  Unfortunately, so far, the ones I've contacted also have a memory of the photo being taken but don't believe they now have a copy of it either.
But I am still trying to track the photo down.*  And, in putting together this story, I did a bit of google research about that concert.
Per this link, the concert was on May 4, 1968 and was the next to last concert at the Back Bay Theater on Mass Ave in Boston before it was torn down later that year (after a final Judy Garland concert).  And who played at the Back Bay two weeks before?  Why, Tom Rush.  Talk sbout synchronicity.
In any event, I am going to make sure that we on the 50th reunion committee have a group photo taken with Tom Rush after our reunion concert.  And I'll damn well hold onto it this time.
_________________________________________________
* For the record (literally), here's a photo of the Spoonful in which the Jubilee Committee has presumably been photoshopped out: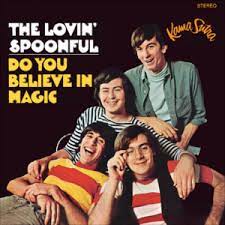 John Shutkin
Characterizations: been there, funny, well written