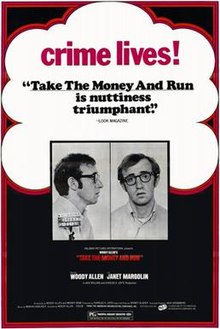 I checked the WSJ for the stock price, did the math and took a deep breath.  Gentlemen don't tell, of course, but the resulting number was deep into eight figures, and that was before the decimal point.
UPDATE NOTE:  Of course, like most everyone else on Retro, I currently have more time than ever to write my stories. And I find a disproportionate sense of accomplishment in writing them these days.  However, when I pondered this week's prompt of "Close Calls," I realized that, never having been in a life-threatening situation (other than, maybe, right now, along with everyone else), nor having extricated myself from a romantic situation that would have been truly disastrous ("Regrets, I have a few, but, then again, too few to mention…."), my closest call was, prosaically enough, a career one that I wrote about two years ago when the prompt was "Temptation." So I have chosen to republish it this week.
The two prompts are hardly analogous, but they are certainly related.  To state the obvious, temptation often leads to close calls.  I think, in particular, of alluring sexual partners — the proverbial femme fatales–  who would be horrible life choices.  Or the sort of stupid dare-devil behavior that young guys often are often attracted to and which can have fatal results.  (Feel free to read any edition of the Darwin Awards for a litany of examples of where the calls ended up being on the wrong side of close.)
However, I also realize that one can have a close call that is not in any way the result of temptation.  It can be entirely fault-free, such as walking into a bank when a robbery is in progress or being on the sidewalk when a car spins out of control. I will be curious to see if other Retro stories on this week's prompt can be viewed as the result of one's own temptation, rather than just random unluckiness. In any event, mine is about temptation.
——————————————————————————————————————
Like most guys, when the topic of "temptation" comes up, I immediately think of sex before money.  And with gigolo not being a likely career option for me, for many reasons, I can't realistically imagine combining them.  Plus, as I was born into a comfortable professional family and have been a comfortable professional all my adult life (starting off as an associate at a big NY law firm has a way of assuring that), I have never viewed money — or at least accumulating a lot more money — as much of a temptation.  Reminds me of the joke about the old Jewish guy who is hit by a car and the good samaritan who places a coat over him as he is lying on the sidewalk waiting for the ambulance asks him if he is comfortable.  "I do OK," the guy replies.
In any event, when faced with this prompt, I did realize that I had at least one moment in my professional life where money was indeed a temptation.  In 1999, by pleasant coincidence, I was offered the General Counsel position at two separate firms.  One was the international component of the accounting firm where I had worked for many years.  The other was something being offered by consultants at my old firm, but it was for a start-up dot.com that they were putting together with a big telecom.  Much as I liked the wooing, I felt that the former was clearly the more comfortable (that word again) choice for me.
But then the consultants threw a compensation package at me that included not only a nice salary but also stock options based on a formula tied to my salary and the current price of the telecom's stock when the start-up went public – – as, of course, it would inevitably do. I checked the WSJ for the stock price, did the math and took a deep breath.  Gentlemen don't tell, of course, but the resulting number was deep into eight figures, and that was before the decimal point.
I was not unmindful of the downside of the start-up, beginning with the inherent riskiness of it, my uncertainty of the consultants I would be working with (who dismissed my accounting colleagues as "bean counters") and the fact that, at least for a while, I would have to commute most weeks from my home and family in NY to Denver — albeit I was assured that most of the travel would be on the corporate jet. Still, a part of me starting thinking that I could do this for at least five years (when my options would vest) and then, as the movie (and the Steve Miller song) says, "Take the Money and Run."  And do whatever the hell I wanted to do with the rest of my life.
Ultimately, I took the other position instead.  Again, it just felt more comfortable.  But I surprised myself that I could have even been tempted to consider the start-up position, based solely on the amount of money they were throwing at me.  At some point, I began to wonder if I was the punchline of another old joke: "We already know what you are.  We're just haggling about the price."
Sometimes one is able to later see the "what ifs" of resisting or succumbing to temptation.  Happily, this was one such situation.  I took the former job and was comfortable there for many years, just as I thought I would be, even if I didn't feel as if I had hit the lottery.  As to the start up, well, this was 1999, remember?  The business — and they could never even satisfactorily explain to me what the hell it really was — never went public, folded within 18 months and its parents wrote off about $100 million.
Did I wisely resist temptation or was I just a chicken?  I report; you decide.
John Shutkin
Characterizations: been there, funny, well written