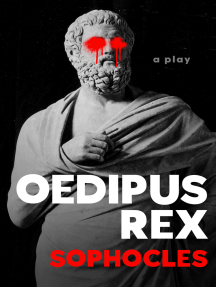 One of my favorite anecdotes —  I wish it were my own, but it was told to me years ago by someone else — is about a dog's name. And I have no idea if it is apocryphal or not.  In any event, per the teller of the anecdote to me, he had a friend who recently had gotten a dog.  "What's his name?" asked the teller to his friend.   "Oedipus," replied the friend.   "Why would you ever name a dog Oedipus?" then asked the teller.  "It's simple," replied his friend.  "When he's good, we call him Rex.  And when he's bad, we call him motherf*cker."
My own dog's names have been far more prosaic.  In fact, my first dog's name wasn't simply prosaic, it was generic. When I was one, my parents got us a dog, a lovely Collie.  Inexplicably, they allowed my brother Tom, who was all of three, to name the dog.  My parents asked him what he would like to call the Collie, and he simply — and age-appropriately —  replied "Collie." For whatever (dumb) reason, they allowed that name to stick and for years, as we and Collie grew older, we had to explain that our Collie's name was Collie.  It almost became a "Who's On First?" routine.
Here's an early Christmas card photo of Tom, Collie and me (that's Collie in the middle):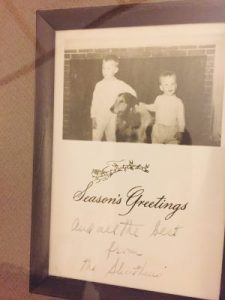 After many years, Collie went off in the woods and never came back, as very old dogs in the country are wont to do.  So my mother soon afterwards got us a new dog, a Newfoundland/German Shepard mix puppy that she had heard about from friends.  At this point, Tom and I were old enough to envision slightly more creative names. Slightly. When I first tried to think of a name, I thought out loud, "Um…."  and could come up with nothing.  So I suggested just naming the dog "Um."  Tom came up with the very odd, but somewhat more creative, suggestion of "Louvery," inspired by a weird character that the comedian Ernie Kovacs played on his TV show.  We then compromised on the conflationary name of "Lum," and that stuck.
Actually, Lum ended up being an ideal, almost onomonopoetical, name, as Lum was a great big, lum-bering, lummox-y sort.  In fact, Lum once accidentally broke the leg of a neighboring little dog when they were happily playing together and, not realizing his own strength, Lum landed on his playmate with his full 140 pound weight.
Unfortunately, neither I nor Tom have any pictures of Lum anymore, but these are the two breeds from which he sprung: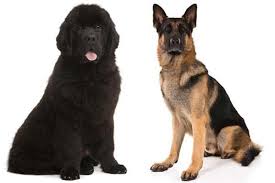 Lum died when I was in college and my mother subsequently had two other dogs named Clancy (an Irish Setter) and then Sandy (a Border Collie).  Fairly prosaic ethnic stereotype names, in my humble opinion.  But these were really my mother's dogs, so neither Tom nor I had any part in their naming.  And, for all I know, they already had those names when my mother "adopted" them.
Fast forward two generations of humans, as I have been dogless in adulthood.  (Is that like sleepless in Seattle?)  Two years ago, my older daughter decided that, husbands and children be damned, she was getting herself a dog.  After much research — particularly as to dogs well suited for small New York apartments — she settled on a Welsh Corgi. She got to name the dog herself and chose Toby, after any number of characters she liked in books she'd read (though not Sir Toby Belch). I have since learned that Toby is now a very popular dog name, sort of like Max and Sam are for boys these days.
Of course, like any proud grandfather, I have a million pictures of my granddog Toby.  And last year for my birthday, my daughters sent me a jigsaw puzzle of Toby in a very formal — and obviously photoshopped — pose and attire, complete with tuxedo and bow tie.  I have now completed the puzzle, sealed it with clear paste and suitably framed and mounted it in our basement: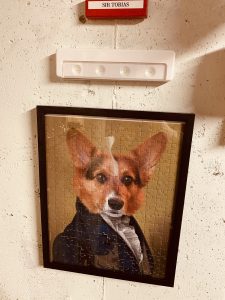 I also asked my older daughter if, consistent with his formal portrait, Toby had a more formal name.  "Oh yes," she replied.  "Sir Tobias McGillicudy Shutkin."  Well, then.  Anyhow, you can see the Sir Tobias nameplate I made hanging above his portrait.
And now my younger daughter, Toby's smitten "aunt," has announced that she, too, hopes to soon get her own dog.  She has confirmed her intention to do so by recently moving into a more pet-friendly apartment building.  If she asks me for a suggestion for her dog's name, I intend to propose "Oedipus."
John Shutkin
Characterizations: funny, right on!, well written