If you're curious about other Retrospect members after reading their stories, you can check their profile for biographical information they may have shared. To do so, click their name anywhere you see it on the site and, on the list of stories that appears, click the link at the top to view their profile.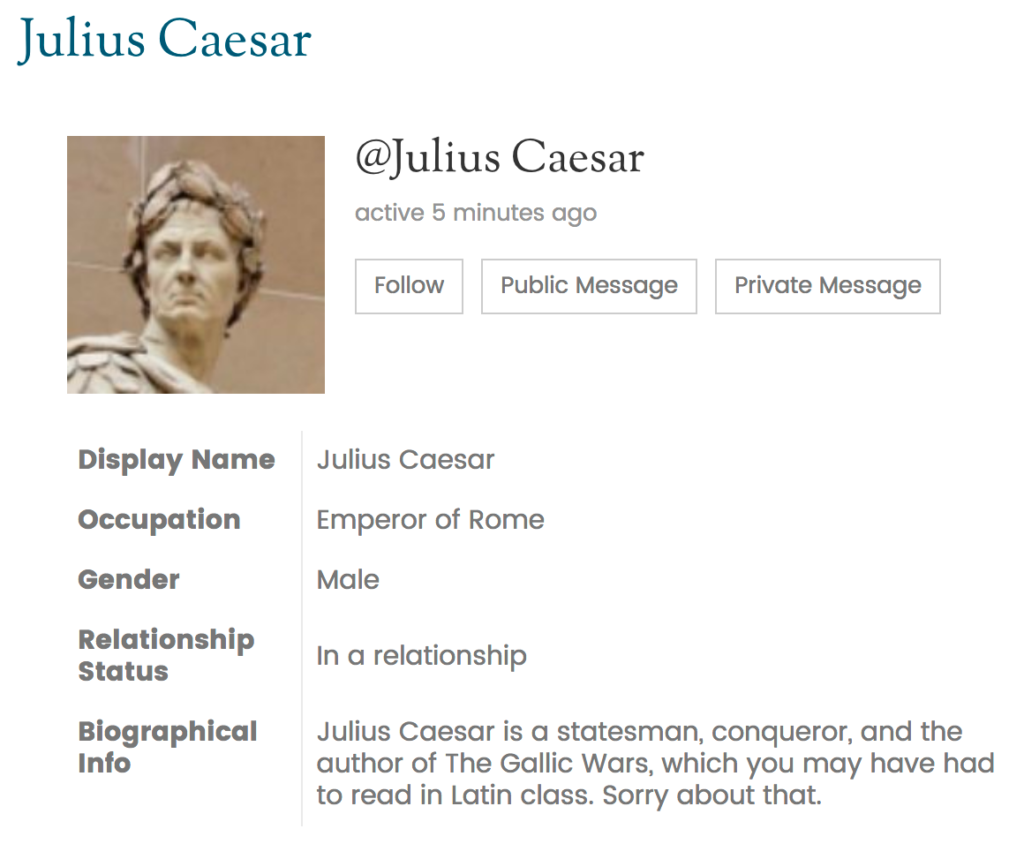 If you'd like to enter and share your own information, sign into Retrospect, pull down the menu from your name at the top right, and click My Profile. You'll see your public information along with a set of tabs.


Click Edit, fill in any fields you want to share, and click Save Changes when you're done. You can also add or change your profile photo. Your bio and your photo, if you have them, will appear at the bottom of all of your stories.
Elsewhere in your profile, you can change your email settings (which notifications you receive from Retrospect and how often), check your messages, and manage the lists of members you follow and who follow you.