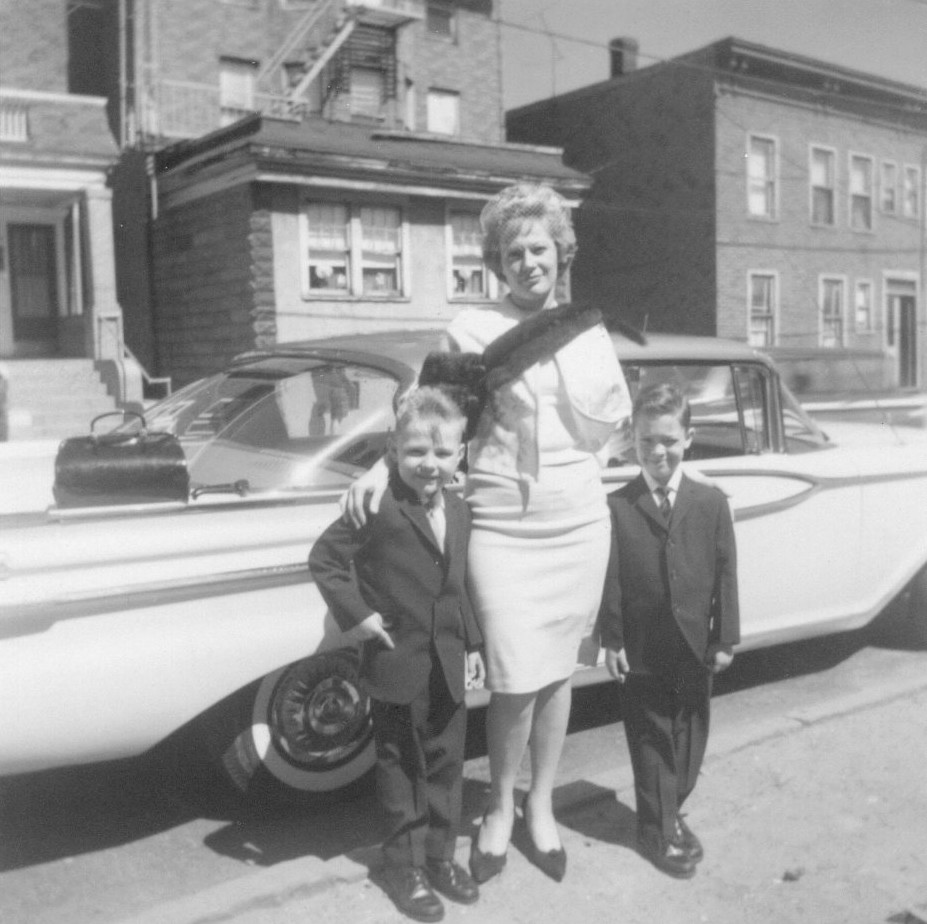 This is more about books and reading and being a weird little kid than about any single book.
I was a nerd. A geek. A prototypical Poindexter (a nickname I was actually saddled with for a time). Books didn't beat me up the way other kids did, so I loved them with all my heart and soul. I vaguely remember kiddie classics like "Dick and Jane" and "Curious George." I recall reading "The Little Engine That Could" by flashlight up in my bunk bed. I think Tuggy the Tugboat put in an appearance as well. A bit later, the Hardy Boys and Tom Swift were buds; I spent a summer devouring the Swift books alone in a sweltering backyard tent that I had dubbed "The Lab." But when I discovered the large collection of old science fiction anthologies (Asimov! Wyndham! Bradbury!) that hid in the back of the storefront branch library around the block….
After that it was third star to the left and straight on 'till morning!
But there was a problem. I was in third or fourth grade, and these were "adult" books. The librarian refused to let me check them out. She referred me instead to the children's and YP ("young people's") sections. Most of these I had already read, or seen and rejected. But she was unmoved. I was supposed to be content with bland pablum suitable for easily upset post-toddlers when there were alien invasions to foil, post-apocalyptic wastelands to survive and galactic empires to conquer or save?
I left the library crying tears of anger, humiliation and frustration. Not unfamiliar emotions to me even then, but always unpleasant.
I don't remember telling her, but Mom often asked me about what I was reading. She called me "Isaac" because of my love of Isaac Asimov. So I must have broken my personal code of silence and vented my frustration at being deprived of my chosen reads. All she said was "I'll go and talk to her." A few days later, she told me that it was all straightened out and that I could borrow any books that I wished.
I have never known what my Mom said to that librarian. Knowing Mom, it was said slowly, softly, with a slight smile and and laced with profanity. Mom was good at quiet intimidation. If that failed, it was undoubtedly repeated, but at a much greater volume.
I was a regular in the branch, and never had to be scolded or shushed (hell, I was in church!) so the librarian often chatted with me. But when I next approached the desk with my handful of forbidden books, she said nothing. Not a word. She inked her date stamp and checked me out in dead silence. I borrowed books from that branch until I went to high school and the Main library became convenient, but that librarian never spoke to me again.
A funny coda; years later, living at home on a summer break from college, I found myself in that library again. I went to the back, where my beloved science fiction anthologies had lived. They were there still. For some reason I took one down and checked the pocket in the back where the card that the librarian stamped was kept. I checked them all.
The last person to have read any of those books was me.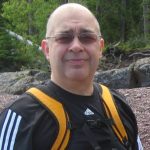 Dave Ventre
A hyper-annuated wannabee scientist with a lovely wife and a mountain biking problem.
Tags: books, library, kids, nerd
Characterizations: moving, well written