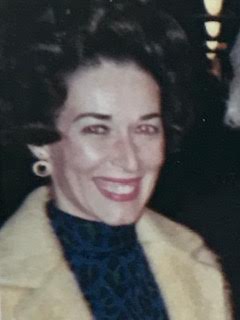 Because of the peculiarities of the Detroit school system, I had Mrs. Zeve for 2A and 3B, but a whole school year, which was unusual for the Pasteur Elementary School. (I think of her as my second grade teacher, though that wasn't technically true.) She was a 32 year old divorcée with a young daughter of her own, named Rhonda. She had been a Radio and Communications Major at the University of Michigan. Now she needed to earn a living and became an elementary school teacher. I absolutely adored her from the start.
And I know she loved me too. I was shy, starting into that gawky phase. I got glasses while I was her student. She also wore glasses and somehow made it seem alright for me. Even though everyone called me Betsy, she knew my real name was Elizabeth and asked if I'd been named for Elizabeth Taylor. This was 1959-60, when Elizabeth Taylor was the most beautiful woman on earth. Oh yeah, I thought Mrs. Zeve was terrific.
Of course she taught us all the subjects except art and PE, but her speciality was reading. She often read aloud to us, doing unique voices for each of the characters. I can still hear her reading "Charlotte's Web" to us, snarling as Templeton, a light voice for Charlotte, innocence for Wilbur. I refused to ever see the cartoon; I didn't want any other voices to ever erase Mrs. Zeve's in my head.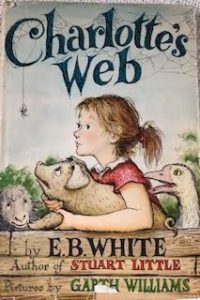 She had us act out stories too and soon learned that I had a good cackle (who knew?) so I frequently read the witch when we did fairy tales. This began my life-long ambition to be an actress, which she encouraged. I suspect she had harbored a similar dream.
A few years later, she was thrilled when I was cast as Gretel in the all-school production of "Hansel and Gretel". This was a huge coup, as my elementary school was K-8 and I was only a 5th grader. She was my biggest fan. I once visited her at her home on a Saturday and met Rhonda. We had her over for dinner one night some years later. I remember she had a delicate stomach; she couldn't eat tomatoes and certain other foods.
When I was in 11th grade, she came to see me in my high school play. I played Elaine in "Arsenic and Old Lace". I was thrilled that all those years later, she was still my biggest fan. Her birthday was two days before mine and for nine years we faithfully exchanged birthday cards, hers always addressed to "My Sweet Betsy"…until my senior year in high school. I found it odd that after all those years she didn't send me a card.
Two months later, my mother got a call from a friend who was Mrs. Zeve's cousin. She had died of stomach cancer. She was 42 years old. I was stricken; beyond grief. My mother took me to her funeral. I said goodbye a final time.
But I still carry her with me. She supported a shy little girl and encouraged her to get out of herself and become a character on the stage. She saw my potential. I will always love her.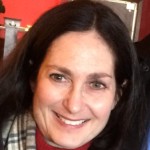 Betsy Pfau
Retired from software sales long ago, two grown children. Theater major in college. Singer still, arts lover, involved in art museums locally (Greater Boston area). Originally from Detroit area.
Characterizations: been there, moving, well written