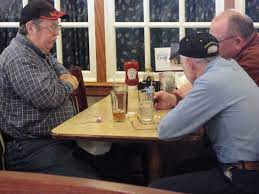 All of your stories remind me of the manners training I got growing up, starting at home. My training continued as a 7th grader in Phoenix where every week a few of us had to eat our lunches at "The Manners Table." There a teacher imparted and enforced the usual table manners. Friday was our "test" where they served a "fancy meal" so we could demonstrate all of our good manners. This was repeated in eighth grade.
Take off your hat!
When I went away to boarding school, we ate all of our meals in the dining hall. No one was allowed to skip a meal, ever. Each large round table was headed by a senior "Master" (teacher) with a junior faculty member opposite. Meals were served "family style" where all the food trays/bowls were passed for everyone to take their share. The Masters were expected to enforce manners, and most did so enthusiastically. This was easy for me after all my training!
When Masters missed meals, the seniors (Sixth Formers) at the table sat at the head and/or foot of the table and played the Masters' roles. Their thoroughness in enforcement varied wildly!
One area of manners that has disappeared regards hats. Men were supposed to take their hats off inside, and never ever wear them at the table. This was especially enforced aboard Navy ships, where we all wore hats long after the public stopped. And placing your hat on the Wardroom table, where the officers ate, was a terrible gaff. Now, we see (mostly) men wearing ball caps in even high-grade restaurants. I should have written about that under pet peeves!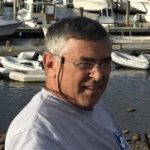 Joe Worth
Characterizations: right on!