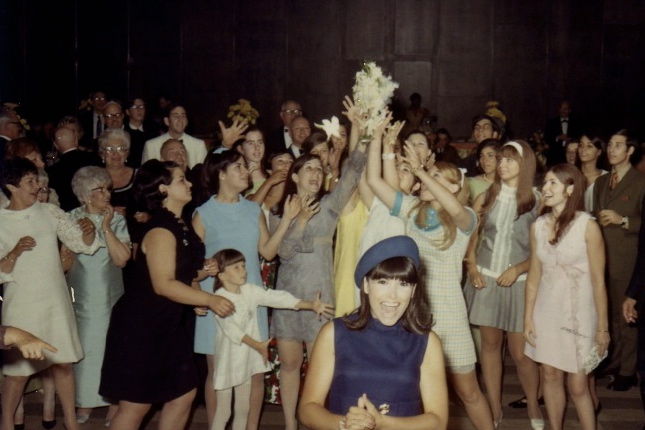 The last time I wore a hat, aside from ugly winter wear on below zero days, was the beret in my featured image. It was part of my "going away outfit" after my wedding 52 years ago. My husband avoids hats aside from the occasional baseball cap, although I can only picture that happening a couple of times when we were on vacation in the sun. As proof of why he eschews hats, check out this vacation photo in which Fred (right) and my cousin Richard actually bought these hats. He never wore it again.
The last time I wore a hat, aside from ugly winter wear on below zero days, was the beret in my featured image.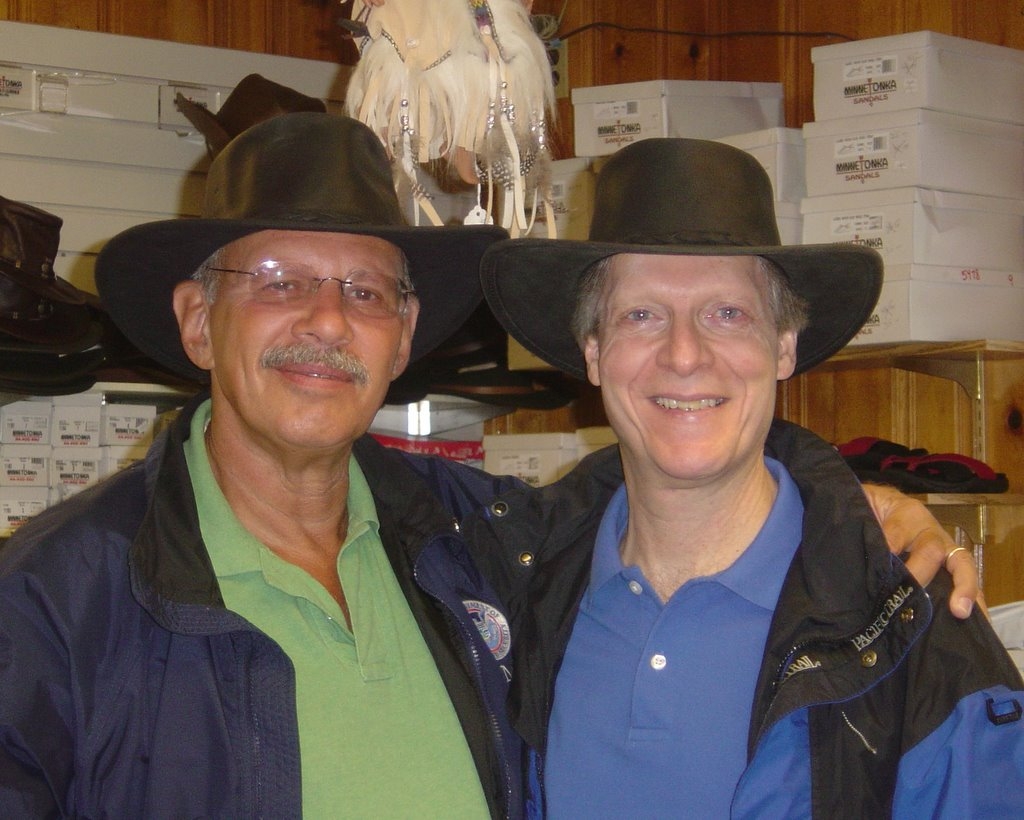 I'm not sure why we both hate the way we look in hats, as we were raised by parents who loved them. My mother adored hats and wore them with great elegance.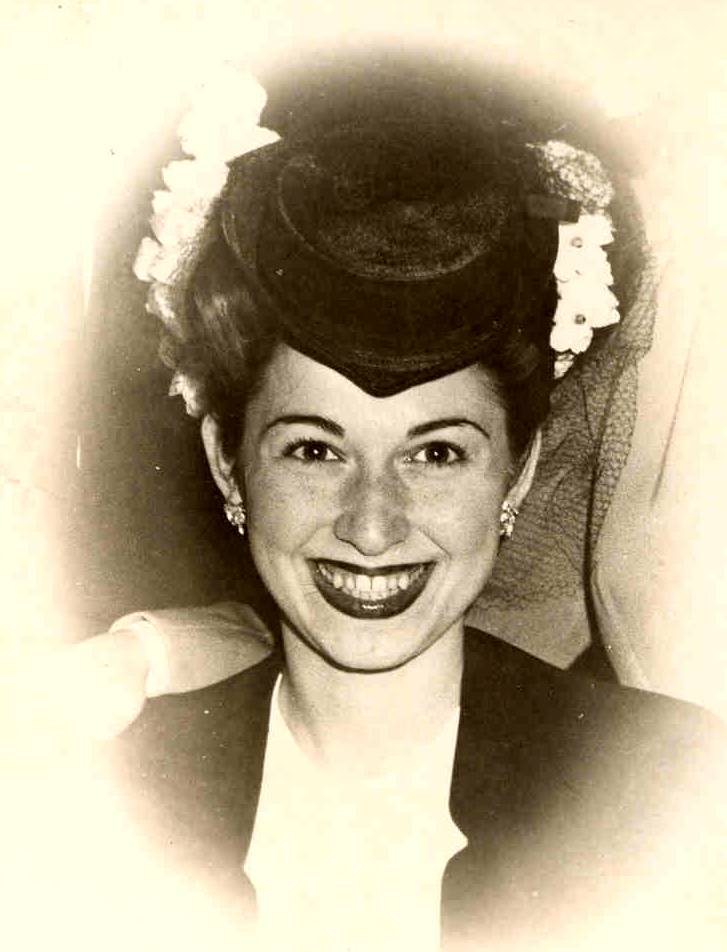 And yes, here she was celebrating her 80th birthday in a fun hat.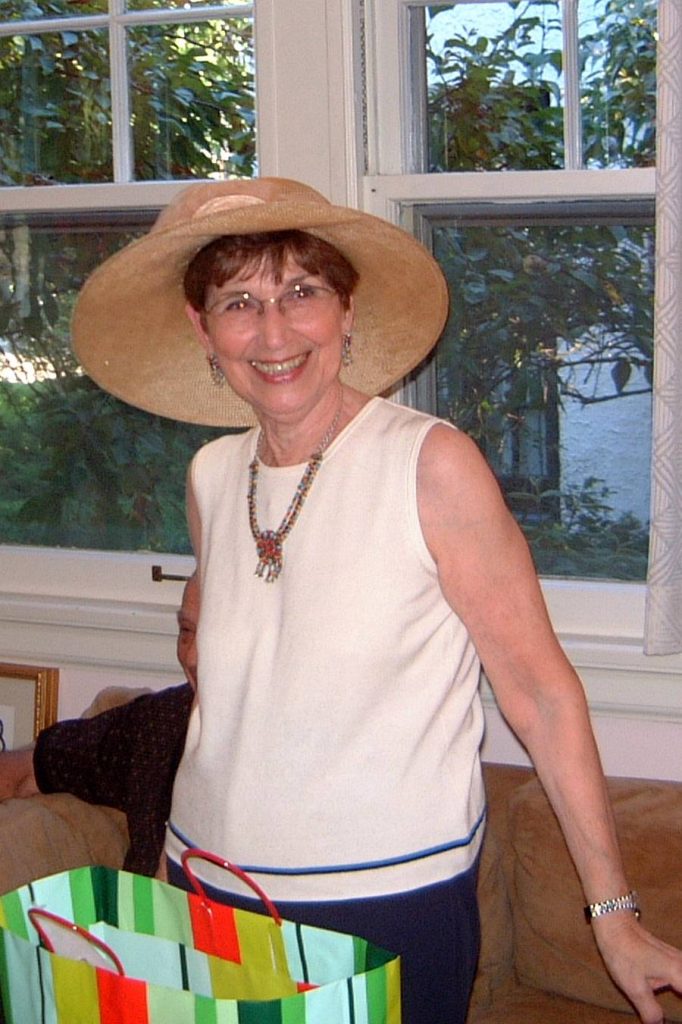 My father never went to work or to any special occasion without his Mad Men style fedora. As you can see in this photo of my parents with my mother's cousin and sister, even on an everyday outing, it was hats all around.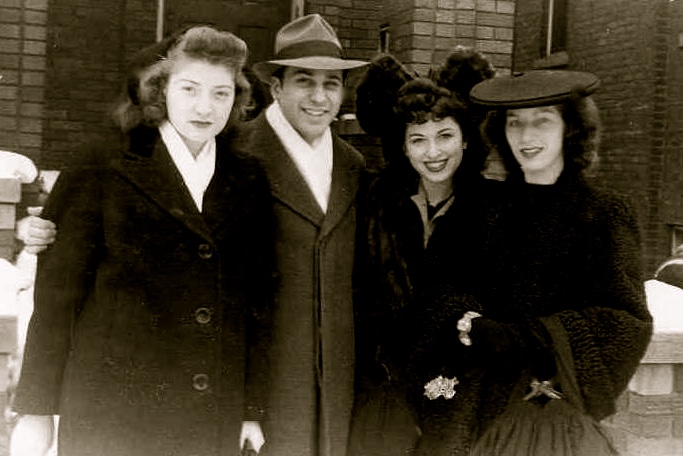 There are baby pictures of me in various bonnets, and eventually in berets not too dissimilar from the one my mother convinced me I should wear at my wedding.
I think the hat thing skipped a generation, only to be revived by the wearing of baseball caps, usually backwards, by guys of my kids' and grandkids' generations. But here's the thing. They wear them indoors, and pre-pandemic, to restaurants and social events. It used to be disrespectful for these hats to be worn indoors, but that's no longer true. I foolishly asked one of my grandsons to take off his hat at an event. His refusal was based on the fact that his hair didn't look good. Foolish grandmother.
Now, I must confess that I lied earlier. I did wear a hat once since that cute beret at my wedding. It was a pussy hat that I wore to one of the women's marches. I knew I looked awful, but it was for a good cause and to make a political statement. Once I had worn it for the march, I did keep it on in a restaurant because my hair looked awful. Now, it is relegated to basket at the top of my closet in case I ever want to be warm on a subzero day. Otherwise, it's hats off for me.
I invite you to read my book Terribly Strange and Wonderfully Real and join my Facebook community.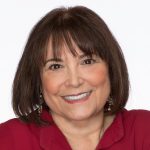 Laurie Levy
Boomer. Educator. Advocate. Eclectic topics: grandkids, special needs, values, aging, loss, & whatever. Author: Terribly Strange and Wonderfully Real.
Characterizations: funny, moving, well written