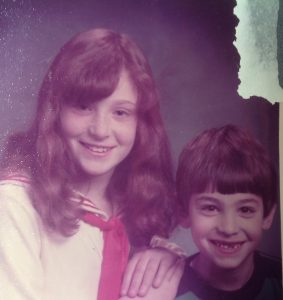 Too often I behave like a very overanxious  parent or grandparent, but it took me many years to develop this  neurotic condition.. When my kids were growing up I encouraged   them to cultivate  a good balance of risk taking and safety.  When they  broke a bone or needed stitches, I was pretty calm.  But there was one  memorable  incident when I lived in a space of full blown alarm and panic.
I left the big bad city for a safe haven.
In November, 1976 we moved from a 2 bedroom apartment in the Bronx, New York  to a  house in a Westchester suburb.  I had always been a "city girl" and eventually did return to the urban life  20 years later, but when my children were small I suddenly  had the  urge for more space and a yard.  And a washing machine.
I made a very good adjustment to the suburban way of life and was pretty content.  Alarming news of the increase in the  crime rate in New York City  made me feel  that we had made good  decision.
One beautiful summer day, we invited friends, who lived in Queens, to join us for a barbecue.  I  recall them pulling up in our driveway  and  my husband Lenny and I greeting  and chatting with them. I thought my children, Mindy age 5, and Josh, age 3  were in the house, and we all walked back in to prepare for the barbecue.. As we were getting ready, I called to the children, but only Mindy appeared.  I shouted Josh's name but he never came, so   I went  to look for him.   He wasn't in his room and my husband Lenny  joined me in the search.  We looked through the entire house, from  the attic fo the basement,, but Josh was nowhere to be found. I asked Mindy if she knew where Josh was, but she said she did not know.
I tried to keep calm and we  got the idea that perhaps he had gone  to the small park across the street.   Lenny and I went into the park and spoke to  a little girl  who knew Josh.  I asked her if she had seem him.  She told us she saw him walking in the opposite direction of our house and that's when  we started to be quite concerned.  We knocked on the doors of a few neighbors, without success.  We  then called the  local police  and they came quickly.  Lenny and I  got into the   patrol car,  and rode with them around the neighborhood .
After searching the area,  Josh was still  nowhere to be found. I was on the verge of hysteria and my husband, usually the calmer parent when it come to the children,  was also very anxious.  We came back to the house, and I started to think of the  possibilities, all of them not good:  he had been kidnapped, he was dead in a ditch somewhere or he had climbed  into the old refrigerator in our basement and suffocated.  (I checked that out immediately and eliminated that possibility.)  New York City suddenly seemed so much safer than this picturesque suburban village.
A few minutes later Mindy called to us that she  had found him!  And there he was, fast asleep,  completely  hidden behind an open door leading to a  small mud room.  The kids had been playing "hide and go seek"  and  when Mindy could not find him in this game, he had dozed off!! When I had asked her earlier  if if "she knew where Josh was", she was truthful.    Of course she didn't know where he was!   They had played  a game of "hide and seek" and he had found the best hiding spot in the house!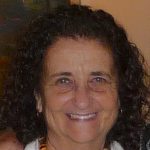 Sara Gootblatt
Characterizations: been there, funny, moving, well written