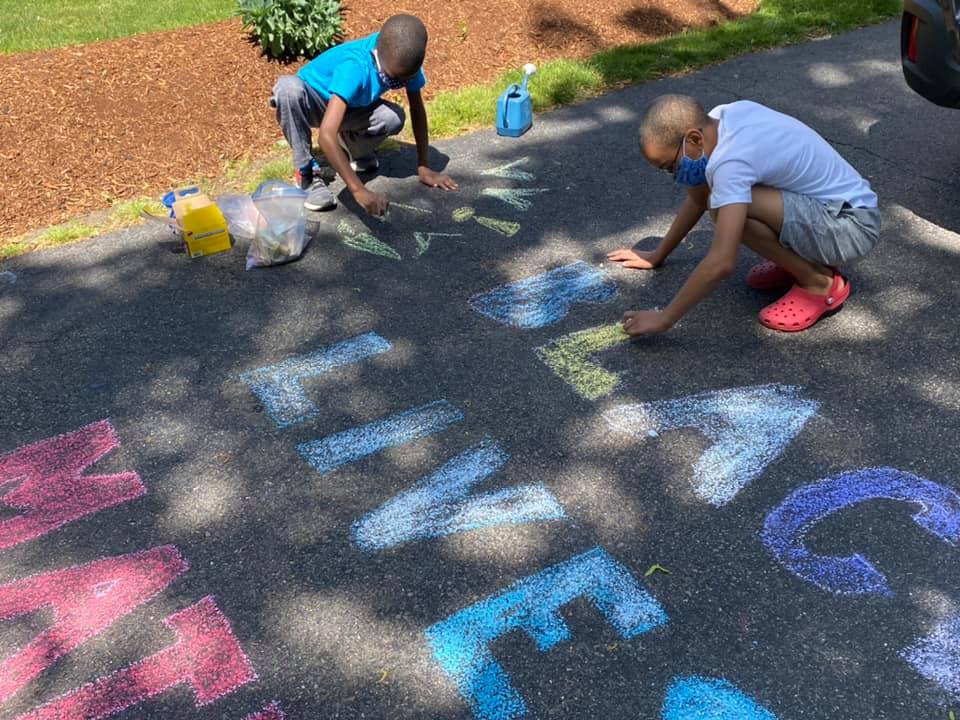 My 14-year-old granddaughter proclaimed the other day, "I will give COVID one year of my life. By March of 2021, I go back to my normal things – school, dance, friends, doing everything I used to do." Who can blame her? She never got a chance to graduate middle school, perform in the dance recital for which she had been preparing all year, or have any semblance of a normal summer. The high school she is slated to begin in late August will consist of remote learning, not even close to the experience she expected. None of the fun aspects of high school will take place. No orchestra, no plays, no sports, no school dances, nothing but online learning alone at home. Not anything that a typical teen would remotely (pardon the pun) enjoy.
Our country has failed this generation of children whose lives will be forever defined by their experiences during the pandemic.
My heart breaks for my grandkids and their peers, socially distanced from everything that makes life enjoyable. Masked and anxious, they worry about their health and the health of their parents and grandparents. Separated from the hugs of relatives who love them and outings with friends, they lead a lonely existence. Stuck in front of screens, either for remote learning, "summer camp," or entertainment, they become surly and scared. Yet, they are the lucky kids. They have screens, food security, and adults who are able to be with them. When I think about all of the children who don't have these things, I cry. Our country has failed this generation of children whose lives will be forever defined by their experiences during the pandemic.
And what about the next generation, their parents and my children? I am saddened by the huge burden they bear and the impossible choices they make every day. If they are called in to work, how do they provide care for their children? What can they do to protect themselves and their families from becoming sick? Even if they do everything by the book, wear their masks, wash their hands until they are raw, try to socially distance themselves – even then, they are likely to encounter people who don't believe they have to do these things. I see it on Facebook: Gatherings of too many unrelated, unmasked people partying. People much too close in bars or indoor restaurants. I see it when I try to venture out for a walk: Groups of unmasked people crowding the sidewalk or walking toward the beaches. People who think wearing a mask means only over the mouth. How can my kids be sure that their work environments are free of people who think the rules are for other people, until they get sick?
If they are lucky enough to be able to work remotely from home for now, how can they balance their job responsibilities with caring for their children and supervising their online lives? They can't, so everything is always short changed and their stress levels are at the breaking point. The misery and anxiety of their children eventually gets on their nerves. They want to be empathic and patient, but it becomes almost impossible. Tempers flare and tears are shed as everyone tries to make it through the day, only to rinse and repeat the next day.
Then there is my generation, those who are officially in the danger zone for this virus. We mostly stay home, visiting only outdoors and distanced from local family and friends. We sleep poorly and worry about the safety of shopping masked in drug or grocery stores with one-way aisles at odd hours when they will be uncrowded. We are anxious when we have to allow workers into our homes to fix something. Increasingly, we shop for essentials online. We find it difficult to concentrate on all of the books we dreamed we would read if we had the time. We have endless time now.
What will happen to us in November when the leaves fall, the weather turns cold, and we can no longer see people outdoors? What will happen when the seasonal flu mixes with COVID? The time we are losing is precious, as we realize there is not an infinite amount of time left to us. Zoom sessions and FaceTime are poor substitutes for not being able to be with our grandkids or hold the newborn grandchild several of my peers have yet to meet in person.
My husband and I try to stay positive as we muddle through endless days that are all the same. It is hard to remember the day of the week. We watch too much Netflix in an effort to distract ourselves from our isolation and fear. It's getting harder to concentrate enough to get though the Sunday New York Times and increasingly depressing to follow each day's news. Storm troopers in unmarked vans in Oregon snatching protestors from the streets and tear gassing mothers and the mayor. Continued discrimination and violence against people of color. Not enough help for essential workers' families. A rogue president who admits he may not leave office if he loses. Schools in a state of chaos. As I write this, coronavirus positive cases have crossed the four million mark, with over 145,000 deaths and counting.  I can't even.
I invite you to read my book Terribly Strange and Wonderfully Real and join my Facebook community.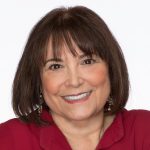 Laurie Levy
Boomer. Educator. Advocate. Eclectic topics: grandkids, special needs, values, aging, loss, & whatever. Author: Terribly Strange and Wonderfully Real.
Characterizations: moving, well written