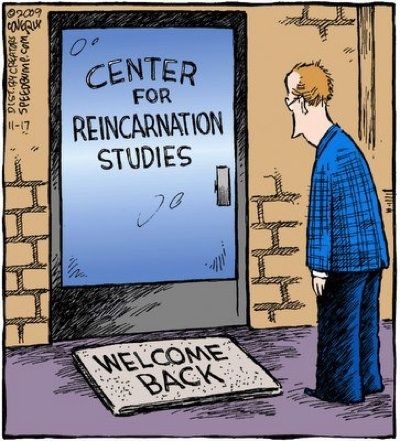 I am not exactly sure when I knew I would in fact live forever. Oh, not in the same body of course. "Reincarnation" I thought to myself, "yeah that's the ticket."
As for this body I feel like I have a responsibility to keep it in reasonably good shape and healthy and so I behave myself and treat others kindly so then I can sideslip Karma and have an even better life in my next life. What defines better? Trying different things; this life I seem to be focused on The Arts; music, writing, Playwright, stand up comedy, painting, sculpture and a stint as an Impresario.
Do I sometimes feel like I've met others in a previous time, a previous life? Yes. I was lucky enough to ride up the old World Trade center elevator once with Cameron Diaz where I tried to convince her that we were married to each other in a previous life (no really) but she could not remember. Her loss.
Knowing I have been here before, that I am here now and I will be here again has made me a very patient man.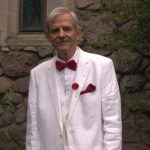 Kevin Driscoll
(Mostly) Vegetarian, Politically Progressive, Daily Runner, Spiritual, Helpful, Friendly, Kind, Warm Hearted and Forgiving. Resident of Braintree MA.
Characterizations: , funny