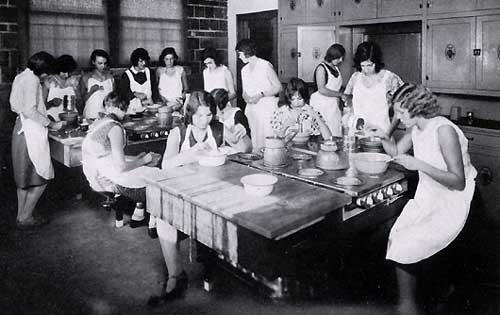 This story was first published on August 31, 2016 on the prompt Disasters.
On this particular November Friday, we were sitting in home ec class learning how to make salad dressing.
It was November of my eighth grade year. For our last period of the day, the girls had home economics and the boys had a free period. Needless to say, we were pretty annoyed about this unfairness, even in that pre-feminist era. The school required the girls to take TWO YEARS of home ec, in seventh and eighth grade, while the boys had one semester of Nutrition, and then a year and a half of free period. Not even a study hall. They could go home, or go to the snack bar, or do whatever they pleased, while we had to learn about cooking and sewing and childcare. But this is not the disaster I am writing about, this is just setting the stage.
On this particular November Friday, we were sitting in home ec class learning how to make salad dressing. I know that seems bizarre, but that was really what was on the schedule that day. Halfway through the class, a college student came running into our classroom. My school was a demonstration school on the campus of a state teachers college, and there were always college students running all over, as well as sitting in the back of all our classes as observers, while we were taught by the college professors. So a college student coming into the room wasn't unusual, but this guy burst into the room looking pretty frantic. Our teacher looked exasperatedly at him, annoyed by the interruption. He cried out, "President Kennedy has just been shot!" We all started buzzing about this, and he ran out again. The teacher then emphatically stated, "Pay no attention, I'm sure this is some kind of fraternity hazing stunt. We must finish this lesson about salad dressing." And somehow or other we did.
After class was over, we walked back to the main high school building, where we found out that it was true, the president had really been shot in Dallas. I think by that point he had already been pronounced dead. Who could imagine such a thing happening?! I started crying inconsolably, as did many of my friends. Nothing in our lives up to that point had prepared us for anything like this. We all went home, still in a state of shock. One of my classmates called me up because she was worried about me, I had been so hysterical. Even my father, when he came home from the office, was crying, and I had never seen him cry before. The world seemed topsy turvy. After dinner that night I remember thinking I wanted to do something to take my mind off this tragedy, so I turned on the TV to watch Burke's Law, an amusing show about a millionaire LA police officer who went around in his Rolls Royce solving crimes. The show wasn't on though — all programming on every channel had been pre-empted for coverage of the assassination. That was something that had never happened before either.
All weekend all three television networks were showing nothing but the assassination and its aftermath, and I watched it with my family. So it was that on Sunday, a little after noon, we saw Lee Harvey Oswald at the Dallas police headquarters, about to be transported to the county jail, get shot by Jack Ruby, and crumple up. While actors shot each other on TV shows all the time, it was clear to me even then that this was different, that it was a real gun with real bullets, and we had actually just watched Ruby kill Oswald. As we continued to watch, Ruby was immediately arrested and led away. This was almost as hard to comprehend as the killing of the president. My twelve-year-old mind didn't begin to know how to process it all. The whole three days seemed surreal. We went back to school on Monday, but nobody could concentrate on anything except the assassination.
For our generation I think that November 22, 1963 was the disaster that defined us. Everyone I know who is over 60 can tell you exactly where they were when they heard that John F. Kennedy had been shot. After that there were so many more disasters — more assassinations, riots, wars, terrorism — but this was the first one, at least in my lifetime. In 2013 numerous articles and documentaries on the 50th anniversary of the assassination (so hard to believe that it had been 50 years!) said that this event marked the end of innocence in America. Nothing would ever be the same again.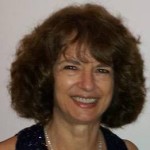 Suzy
Characterizations: been there, moving, well written