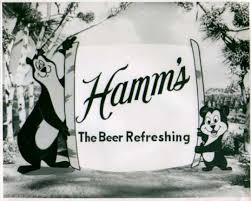 First, to set the scene: My dad and I are sitting on the couch on a Friday night (a Friday night that we don't go to the synagogue for Shabbat services), and it's time for the Gillette Cavalcade of Sports' Friday Night Fights on TV. My dad, first in his family to go to college and get his doctorate, lived a life immersed in theater and surrounded by actors. Did two guys in shiny trunks slugging it out in in the ring in front of a noisy crowd at Madison Square Garden represent just another kind of theater to him? I don't know the answer, but he watched the fights religiously, unless he was doing his other usual Friday night activity–also religiously, but in a different way. He may have studied the sweet science at some point, or at least he knew enough about it to call out the punches and "oof" appreciatively when a right cross or a left hook landed especially hard. Did he know the Marquess of Queensbury rules? I don't know. Maybe he just liked watching these fights the same way he liked watching baseball. It's a thing you can appreciate for what it is without ever having done it.
Since the biggest share of the Friday Night Fights audience was likely male, the commercials were about things for men: Brylcreem, Gillette razors, and Hamm's (the beer refreshing). The Hamm's commercial featured a steady tom-tom beat (DUM da da da, DUM da da da) that was the background for the jingle that began, "From the land of sky blue wa-a-ters…" One night as we sat at the dinner table, my sister and I started doing the back beat and my dad sang the jingle. We thought it was hilarious. My mom: not so much.
I think my favorite part of the Brylcreem commercial was when the male and female animated dolls appeared. I loved her long pony tail! (I cannot imagine what the real man's hair felt like when it was completely slicked down with grease! Who would want to run their fingers through that hair?) Was he also an Aqua Velva man, or did he use Old Spice like my dad? Little girls didn't really understand why people used some of these products if the end result meant getting your hair messed up or worse!
My other favorite commercials were for Gillette razors. There was a parrot involved, which always adds to the entertainment level. The theme song  ("To Look Sharp")  was stirring, as demonstrated here by no less than the Boston Pops Orchestra.
Looking at some of these old commercials, it's interesting how LONG they were. We're so accustomed to pop-up ads and quick, to-the-point messaging, some of these old ones seem endless! But even so, many of them were entertaining and went beyond just plugging a product. I do remember singing along with Dinah Shore when she sang "See the USA in a Chevrolet!"–especially after my parents bought our 1958 fire engine red Chevy station wagon, which we proceeded to drive cross country from Detroit to the Bay Area, which is a story for another time.
And to wrap this up with another boxing reference, complete with Farfel the dog, I leave you with Nestle's Quick. N-E-S-T-L-E-S…Nestle's makes the very best….chocolate!
Risa Nye
Characterizations: funny, moving, well written