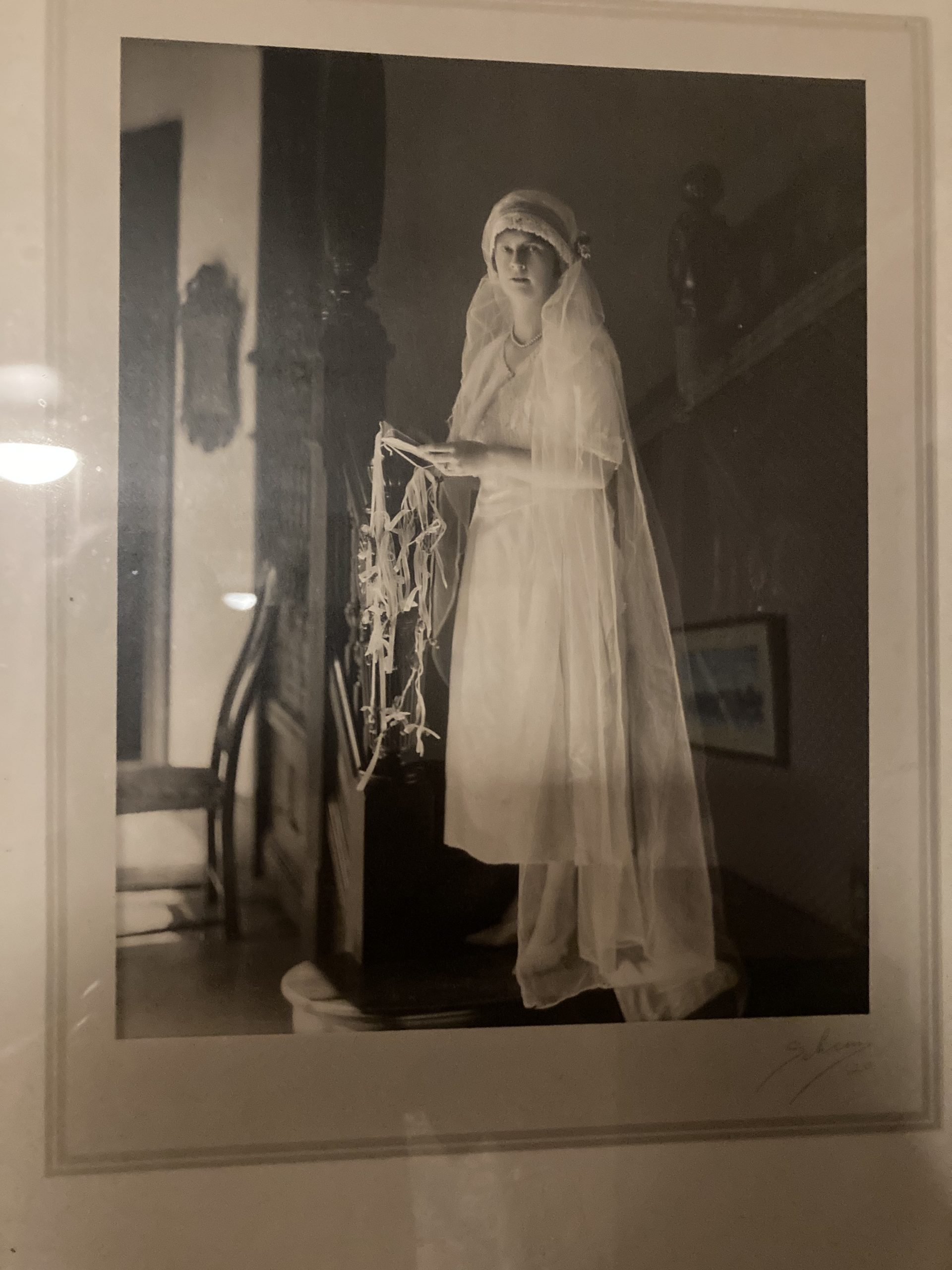 A picture, a mirror, and a copper plate attest to my grandparents' anniversary.
They were married 101 years ago June 2. I know this because I have a picture of my grandmother in her wedding dress.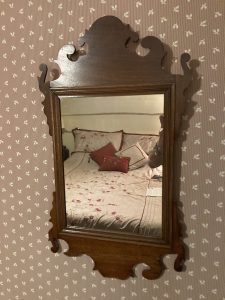 There's a mirror behind her, now hanging in our bedroom, although a bit worse for wear. The copper plate, originally used to make engraved invitations, attests to the date of the wedding.  The paper invitations are gone, but the plate has survived. It's now folded up at the edges – I think they were given to newlyweds to use as a place for guests to leave their calling cards. I suppose if the marriage didn't go well, it could be used as an ashtray, but there's no evidence that was done here. The plate was necessarily a mirror image of the card stock for the printing process. You can now read it normally through the magic of iPhone editing.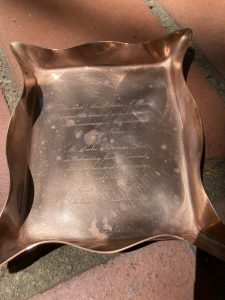 It's hard to read here — the text is "Mr. and Mrs Edwin [hence the "Ed" in "Mr. Ed"] F. Peirce request the honor of your presence at the marriage of their daughter Mary Ellen to Mr. Leslie Norman Leet on Wednesday June the second nineteen hundred and twenty at eight o'clock St. Luke's Church, Chelsea Massachusetts."
Looking at and writing about these things now, I wonder what my grandparents would think if they were to know that over a century later these objects would still exist, and be a reminder of a particular day at the beginning of June in 1920. Would they look back and remember the day fondly? Would they chuckle at the attention they're getting? Or would they take some satisfaction that they set in motion lives not then existing who would look back and wonder about them?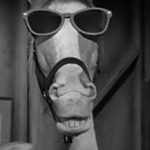 Mister Ed
Characterizations: moving, well written