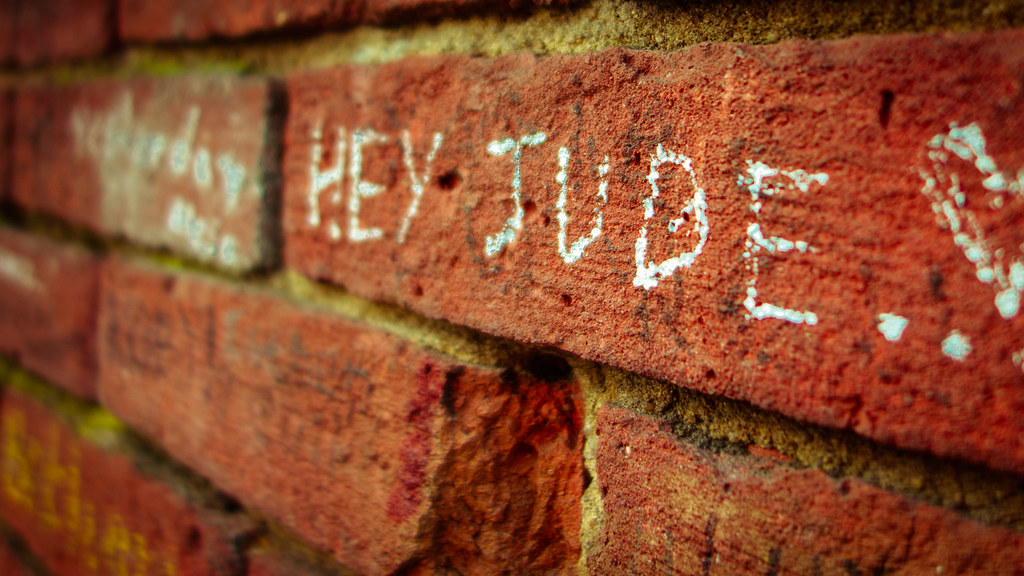 No matter how many times I hear Hey Jude, I am always moved to tears. What is it about this song Paul McCartney wrote to cheer up John's son, Julian Lennon, in 1968 when John was divorcing his mother to marry Yoko Ono that moves me in this way? During a visit to see Jules and Cynthia, Paul thought of the song as a way of encouraging Jules and empathizing with his pain. I think the song's backstory touches me as much as the song itself. I always liked Paul the best.
No matter how many times I hear Hey Jude, I am always moved to tears.
Five years ago, I wrote about getting an MRI while listening to Beatles music. "I hoped the random assortment of tunes would not include Hey Jude, but that popped up next. The song always makes me cry but I was sure that was forbidden for a woman getting an MRI. I hoped the procedure would end before the song's final chorus, but no such luck. In my mind, my arms swayed in the air while I sang the endless chorus of Na na na nananana, nannana, hey Jude. In reality, my left arm wouldn't be able to do that even after it was released from MRI prison. Meanwhile, I was still pinned down in this infernal machine."
In his book The Lyrics* (which is a must for any Beatles fan), Paul recounts playing the song for John and Yoko, who didn't realize Jude was actually Julian. When Paul sang, "the movement you need is on your shoulder," he apologized to John saying he would change that line later. John's reaction was that he would leave it because it is the best line in the song. As Paul often recounts in The Lyrics, it was not unusual for lyrics to evolve and somewhat change his original intent. Thus, Jules became Jude and the song's connection to John's divorce became opaquer. John even believed the line, "You have found her, now go and get her," was giving him permission to be with Yoko.
The song's refrain became a cult-like experiences for live audiences as they chanted Na na na nananana, nannana, hey Jude over and over. Hands swayed, lighters and later smart phones brightened the sky, and the audience became an integral part of the performance. As Paul describes it, "When people ask me why I still tour, I tell them it's because of communal moments like this. There can be crowds of tens, if not hundreds, of thousands all singing, and it's joyous." For a sentimental woman who values the power of community, I'm always up for taking a sad song and making it better. Rather than carrying the weight of the world on my shoulder, I can carry the movement I need. There's a big difference there.
In The Lyrics, Paul goes on to say, "I've let the song go. It's yours now. Now you make of it what you will. It's as if you get to carry the song on your own shoulder." Thanks, Paul. I will always carry this song on my shoulder and in my heart.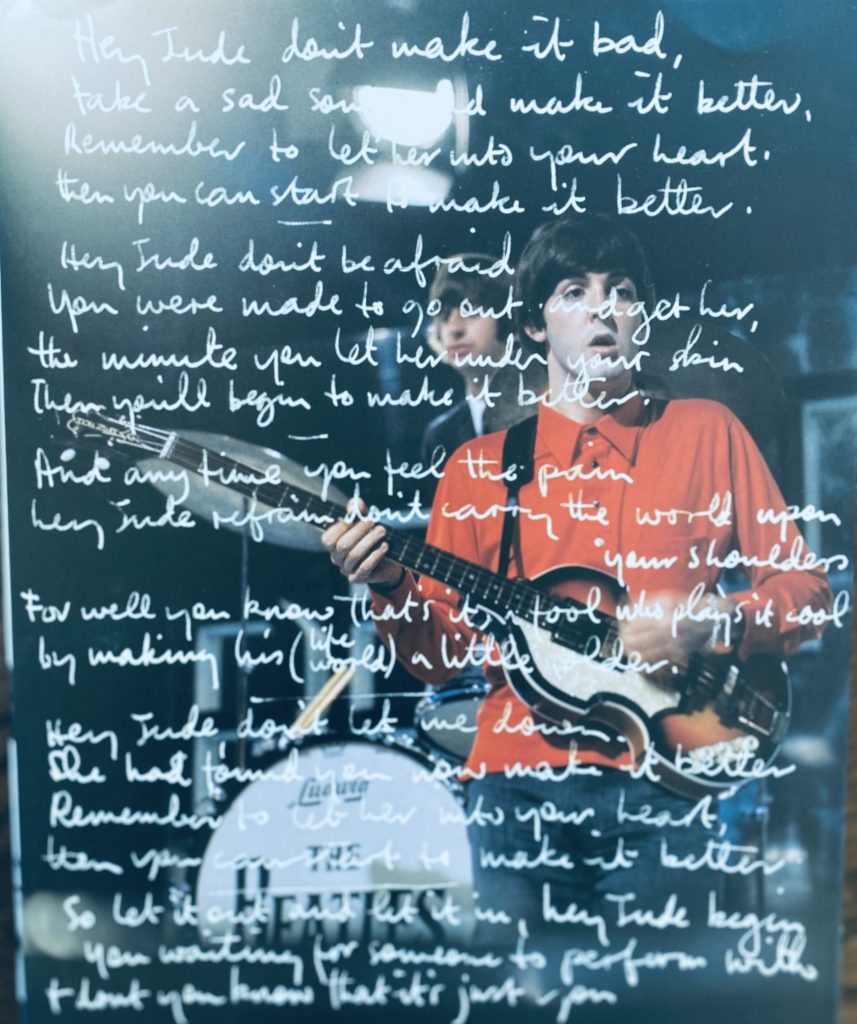 *Photos and background story are from my copy of The Lyrics (hope that's kosher)
If you also love this song, here's a seven-minute YouTube version from Paul's concert in Hyde Park, 2013.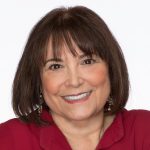 Laurie Levy
Boomer. Educator. Advocate. Eclectic topics: grandkids, special needs, values, aging, loss, & whatever. Author: Terribly Strange and Wonderfully Real.
Characterizations: right on!, well written