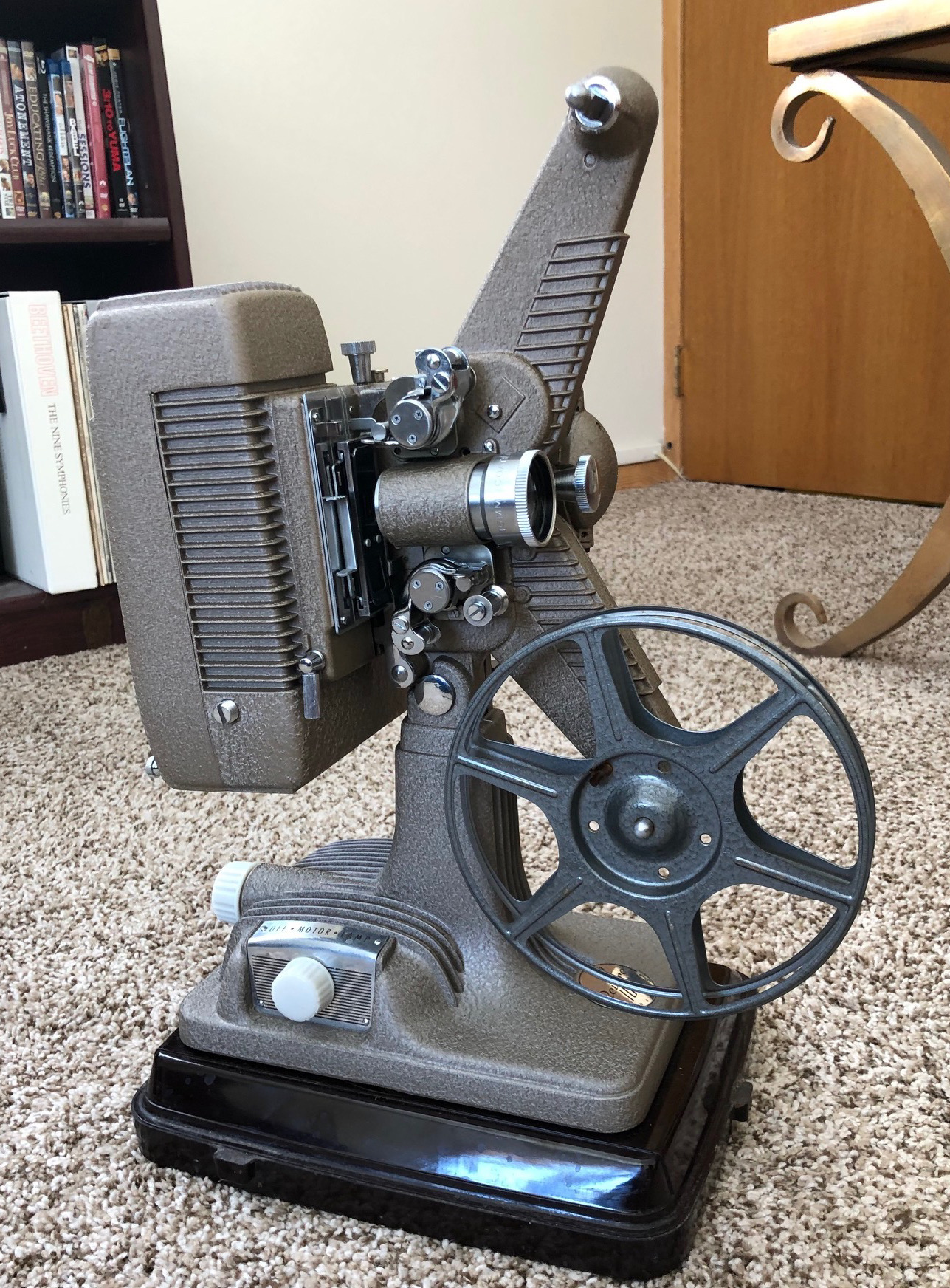 Is it Real, or is it Memorex?*
I'm sure that among the filmed "memories" are some that I truly recall, but after so many viewings of the home movies I can't be sure. Is it real or is it Kodachrome II?
Remember the iconic ads for cassette tape, of all things?  Ella Fitzgerald breaking a glass in a live performance recorded on Memorex tape and upon playback the recorded bit also breaks a glass?  The recording medium was of such high quality that it faithfully rendered the actual pitch and intensity of her scatting.**  Of what relevance this?  My family was big on home movies.  Birthday parties.  Christmas mornings.  Various excursions were filmed, often in color, with Dad's 16mm camera.  Memorable moments all.  The family watched these classics dozens of times over the years; they were very familiar.  And there's the rub: when I remember the filmed sequences, am I remembering the actual event or only the home movie of the event?
I think many of us have experienced a related phenomenon.  A friend, family member or other loved one brings up a treasured memory that he/she knows involved us but that we don't recall.  The narrator describes the event in vivid detail – setting, action, even specific dialogue – that creates a vision in real time that recaptures the event such that we can almost feel ourselves involved, Zelig-like, in the scene.  Almost.  Our early home movies do that in spades:
The October outing when I was four or five and the family visited "Pumpkin Village" to pick out Halloween pumpkins and enjoy the fall.  The movie was in color and the bright day and angle of the sun at the time of our visit make for a most vivid visual.  I can almost feel myself there, but . . .
And countless Christmas mornings, including one where I was no more than 3, descending the stairs from the second floor in my Tartan robe, a bit groggy as I found my way down the stairs, "smoking" a small plastic replica of a briar pipe.  The excitement of the moment is almost palpable . . .
I'm sure that among the filmed "memories" are some that I truly recall, but after so many viewings of the home movies I can't be sure.  Is it real or is it Kodachrome II?
Fortunately, I do have at least two vivid memories stored only in my mental archive.  By coincidence they are similar in nature.
My story from last week's prompt on Reconnecting, "Prompt and Circumstance", highlighted my childhood home. Actually, that was my second childhood home, where I lived from July 1953 forward.  My true early memories are from our tenure in my first childhood home.
The house was modest, to be sure.  It was the first house my parents owned.  When Dad mustered out of the service in 1946, he had not completed his surgical residency, so money was tight early on.  By the time I was born three years later they were homeowners, courtesy of a VA loan and associated minimal down payment.  The house was on a pleasant street with concrete steps leading from the sidewalk to a short flight of wooden porch steps.
One day while playing I tripped on the sidewalk right in front of the concrete steps, fell forward, and smashed my front teeth into the edge of a concrete step. I remember falling, the step seeming to come up to meet me. Ouch.  I didn't lose any teeth, but I certainly loosened a few.  No permanent damage, but for a few days my mom had to take me to the corner drug store to get lunches and dinners in liquid form.  Real milkshakes, the kind with ice cream, the way most of America knows them.  Poor baby.
The second memory, notably sharper, actually predates the first by a bit.  Our family went to a lake for a picnic one summer day.  Forest Lake.  We went as a group with a handful of other families.  By coincidence there is a home movie of a small portion of that day, one of my Dad swimming in the lake.  Noteworthy because Dad was the cameraman for almost all of our movies, not the "star".  I don't remember him swimming, but I have a sharp memory of the lake.
I was playing by the water's edge.  Probably with a boat or similar toy.  I was wearing my "choo choo" sweater.  And I must have leaned over too far . . . Splash.  I was falling forward, just the same as the incident with the concrete steps, and the water seemed to be rising up to meet me.  Almost certainly an adult was nearby, and I was snatched from the water.  No trauma whatsoever, before or after.  Only the memory, and sensation, of the "oncoming" water.
All of our old home movies, along with a vintage 16mm projector and Dad's original camera, are in my possession.  I've not looked at them in a long, long time. As the years have gone by and those films erode my actual memory of the events they've become just movies.  Treasured, perhaps, but just movies.  I prefer my real memories over those memory reels.
– – – –
* I thought of this before I noticed next week's prompt.  Honest.
** Was gonna say "her scat" but realized it denoted something altogether different.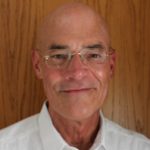 Tom Steenburg
Retired attorney and investment management executive. I believe in life, liberty with accountability and the relentless pursuit of whimsy.
Characterizations: funny, right on!, well written