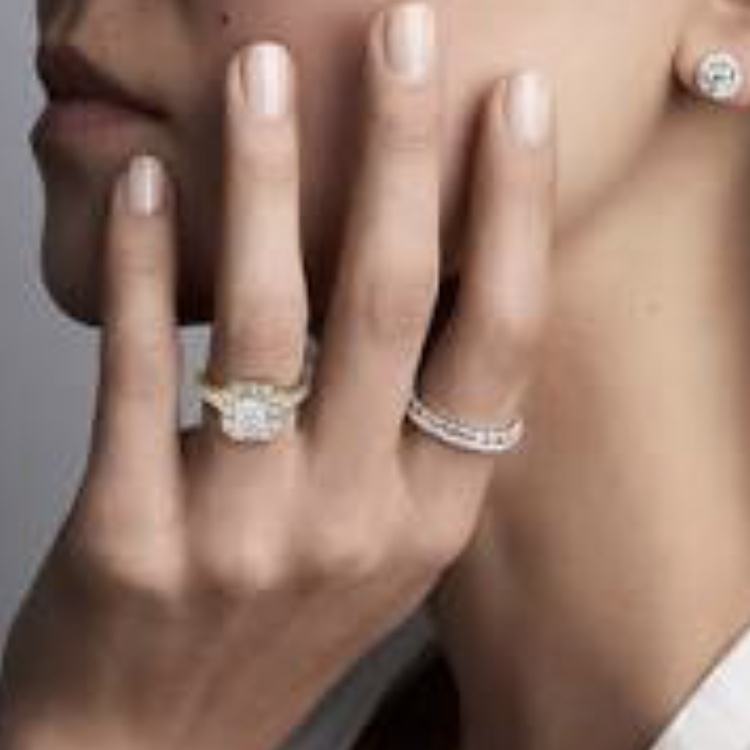 I'm not superstitious or especially sentimental,  and that's a good thing because over the years I've lost some precious pieces of jewelry –  two or three watches,  innumerable earrings,  and even a few wedding rings.
When we married my husband gave me a simple band – not of gold or silver but of jade.   I lost it.
He also once gave me a ring set with a lovely pink opal.   One day I looked down at my hand and although the ring was still on my finger,   I saw that the opal had fallen out.  I searched,  but it was nowhere to be found.
And once in an antique shop in London we bought a beautiful diamond cocktail ring for me.   I lost that one too.
Then one summer at the beach I took off my wedding ring to put on suntan lotion.   Apparently the ring fell off my lap onto the sand,  and I forgot about it until we got home.   We went back to the beach to search but it was like looking for a needle in the proverbial haystack.
And once we were having a marital dispute in the car,.  As we approached the Brooklyn Bridge I threw my wedding ring out the window onto the FDR Drive.   Did we even try to find that one?   Fuhgeddaboudit.
But here's a story with a happier ending.   At work one day I was in the teachers'  bathroom and took off my wedding ring to wash my hands.   I didn't realize I'd forgotten to put it back on until later that night.
The first thing In the morning I called the school and left a message for John our school custodian asking him to look on the sink in the bathroom for my wedding ring.
I got to school about an hour later and went straight to John's office.   When he saw me,  without a word he dropped to one knee.   I put out my left hand and John slipped the ring on my finger.
Dana Susan Lehrman
Dana Susan Lehrman
This retired librarian loves big city bustle and cozy country weekends, friends and family, good books and theatre, movies and jazz, travel, tennis, Yankee baseball, and writing about life as she sees it on her blog World Thru Brown Eyes!
www.WorldThruBrownEyes.com
Characterizations: , funny