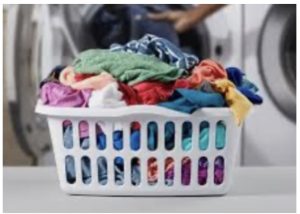 Most of us do it,  maybe we do it regularly,  or maybe we haven't done it since college.  Maybe we do it at home,  or maybe we do it at the laundromat.
But whatever your laundry situation is,  do you find it a burdensome chore,  or do you find it relaxing or even pleasurable?
Have you had some funny laundry experiences?  Or some laundry catastrophes?  And have you ever aired any dirty laundry?
Think back about 
Laundry
 and share forward!
Start Writing