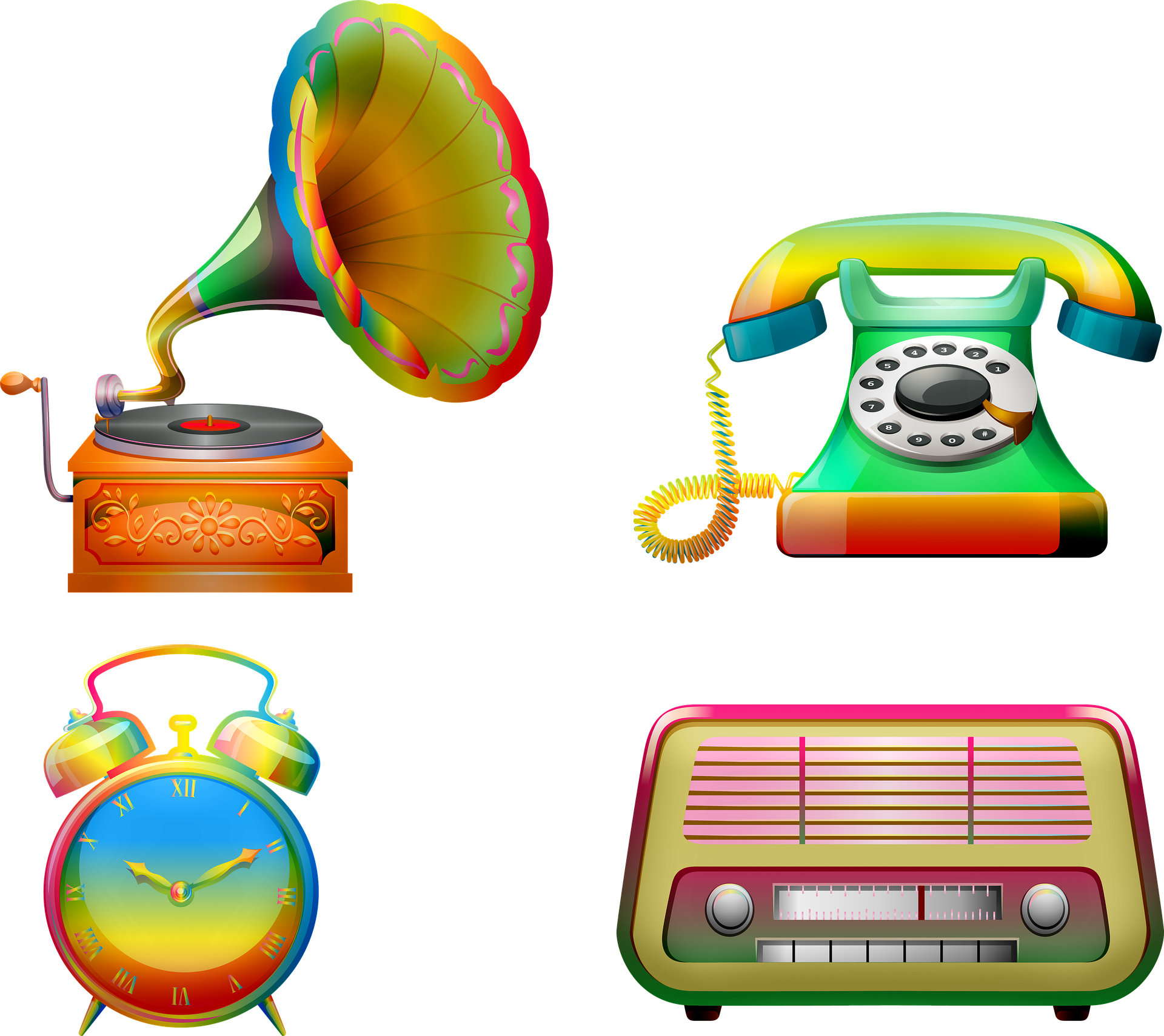 Author's note: Computers, or more accurately, computing power, is everywhere in 2020. With powerful microchips, artificial intelligence, and the Internet of Things, most of what we touch can be considered a computer, or is driven by one. During this pandemic, our new communication tools have been a godsend. There is much to appreciate in this time "after" computers, but there are a few obsolete things I miss. When we can congregate and travel, I'd encourage anyone coming to the San Francisco Bay Area to stop in at the Computer History Museum in Mountain View, for a fascinating look at all aspects of computing and software. You'll enjoy the trip!
Our phone number was CE9-2609. CE stood for the Center exchange. No area code.
I was about five years old. "Mrs. Comisky's talking, Mom," I shouted, after having lifted the phone receiver. My mother was putting dinner in the oven, having lit the gas with a match. I kept looking at the grandfather clock, with its pendulum swinging, and the hands slowly moving. Mrs. Comisky was a prolific talker, so I gave up on the phone and put a yellow 78 rpm record on my record player. My dad was outside working on our car, a 1952 Ford. He could tell what was wrong by looking at the mechanical parts under the hood. A few years later, he'd have a little red transistor radio in his shirt pocket and listen to the baseball game while he worked.
In the late 1950s, we had a party line with our neighbor and used one black phone attached to the kitchen wall. Sometimes my little fingers had difficulty dialing it. Our phone number was CE9-2609. CE stood for the Center exchange. No area code. I don't miss the party line or the dialing, but I loved that phone number, so simple. Now, I can't fathom how we operated without voicemail, with just a message note if we were lucky and someone happened to answer the phone. It seems miraculous that anyone connected at all, but we did! The downside now? We are always connected and reachable; no escape from our mobile phones.
Today's digital clocks and watches are convenient, but I understand that many children don't know how to tell time on a clock with hands, and I'm not sure that's a good thing. While I still use my oven occasionally, I'd gladly pick a microwave over it if forced to choose, perhaps because I'm domestically challenged.
In college I spent a weekend with a few classmates taking apart the engine of our RA's husband's Ford pickup truck. It was terrifying and very greasy, but I learned enough about how cars operate to put me in a better position with the (male) auto mechanics of that era. Today's cars thankfully are a lot more reliable (my niece looked at me quizzically when I mentioned that cars used to break down often), but are close to impossible to maintain, let alone repair, without hooking them up to the auto shop's computer. This has leveled the playing field between women and men, since the guys no longer have a big advantage when it comes to cars.
The biggest impact of computers for me was the transition from typewriters to word processing. In the eighth grade I took a required typing class on a manual typewriter, and although I hated practicing, I'm eternally grateful for my touch typing ability. In my sophomore year of high school, I received a portable Smith Corona typewriter. It was big and heavy for a portable by today's standards, but robust enough to last for almost 15 years. One of my difficult experiences was having to type a term paper that required footnotes on the bottom. A lot of guesswork and retyping went into it!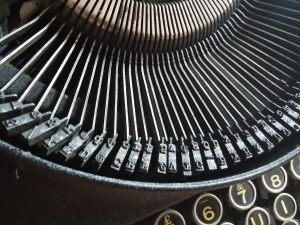 Remember when the keys got tangled?
The ultimate typewriter trauma occurred in my junior year of high school when I worked for a CPA after school and tried to master a special machine for accounting. It had rows of ruler-like strips and levers for setting decimal tabs so that columns of numbers aligned. Try as I might, I just couldn't get it, and the CPA put me back on doing ledger work with a fountain pen. I'll take Excel, despite my novice ability, any day. And, while I no longer use a fountain pen, my boomer colleagues at work have joked that we are the only ones who can write with a pen. And, once we retire for good, no one will edit with a red pen anymore, and I'll miss that a bit.
When I started working after college, I used an IBM Executive model typewriter. Everyone hated them because, although the proportional spacing looked great, errors were maddening to correct–backspacing by whole spaces and halves, inserting correction tape or using wite-out, and then retyping. So, when I went to my next job and had an IBM Correcting Selectric, I was in heaven. Proportional spacing was gone, and the keys replaced by a typing ball. The correction tape was incorporated, so no more fumbling with tapes or liquids.
In 1983 I got my first PC when I started my freelance business, a portable that I called a luggable, and despite how primitive it seems today, at the time I was thrilled to leave typewriters behind. But last year, before the pandemic, I walked into a store in an upscale shopping area called Beta. The store was really a showcase to allow companies to display new products to consumers.
A young man was standing next to a tablet-style computer that had a typewriter-like keyboard that made clacking noises when you pressed the keys. I had to smile when I saw the carriage return lever, placed just for show. In conversation with the young man, I discovered that he didn't know what it was for, so I went into a detailed explanation of how a typewriter actually worked. He had no idea how you would insert paper (remember the platen?) or how to advance the lines, or that a bell dinged a warning at the end of the line. I laughed for days afterward!
Marian
I have recently retired from a marketing and technical writing and editing career and am thoroughly enjoying writing for myself and others.
Characterizations: funny, well written