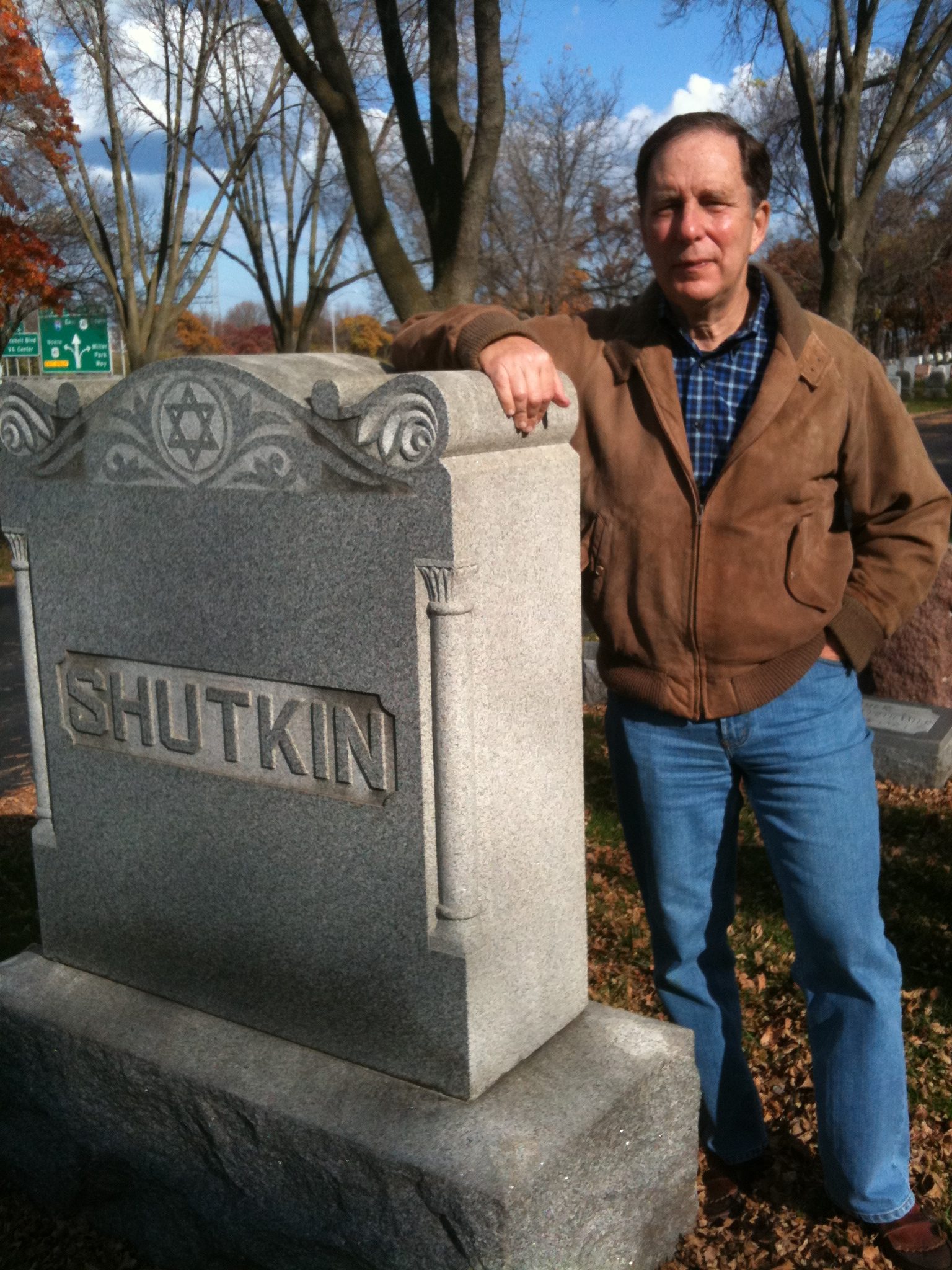 I'm not big on DNA as destiny and have never bothered taking 23andme, though my wife has.  And, amusingly, the only time I had to look up my genealogy a bit was for my wife's application to be a member of the Colonial Dames. (She is from a storied old Connecticut family, the Griswolds, as in the Griswold Inn, A. Whitney Griswold (a Yale President) and, proudly, Griswold vs. Connnecticut (landmark SCOTUS birth control case).  But, no, not the Griswolds of "National Lampoon" vacation fame.)  This made absolutely no sense, since, to state the (hopefully) obvious, my own lineage has nothing to do with my wife's.  Still, I checked back a few generations and confirmed that my father's family came from Ukraine and my mother's from Austria.  And I am pretty sure that the Mayflower didn't swing through Kiev or Vienna en route to Plymouth Rock.
I have no interest in being buried in this cemetery. I'm thinking that cremation sounds warm and cozy.
My cousin, who grew up in Milwaukee (where my father was born), has more interest in this stuff. He even unearthed a deposition transcript of our grandfather's 1926 lawsuit whereby he successfully annulled his marriage to a pretty young gold digger from Chicago who (apparently along with her still-husband) lured him into a whirlwind courtship and marriage after his first wife — our grandmother — had died.  The transcript confirmed that my grandfather was born in Kiev and emigrated to Milwaukee in1908.
When my wife and I were living in Milwaukee a few years ago and my cousin and his wife visited, he said he was pretty sure that there was a family burial plot somewhere in the area. So we checked out the Jewish cemeteries — only the upscale ones, of course —  and, without too much trouble, found the plot, which houses our common grandparents and his mother/my aunt.  My father, for various reasons, opted to have his ashes scattered over the Pacific. The featured image is yours truly at this happy family reunion.
I have no particular interest in being buried in this cemetery, especially since, in a bit of charming religious irony, my cousin informed me that, under its rules (or maybe it's in the Old Testament), my patrician WASP wife couldn't be buried there too.  No real loss; I'm thinking that cremation sounds warm and cozy. Though the cemetery is right next to Miller Park, the Milwaukee Brewers' home stadium, and it would be pretty cool to be able to listen to ballgames for the rest of eternity.
John Shutkin
Characterizations: funny, well written