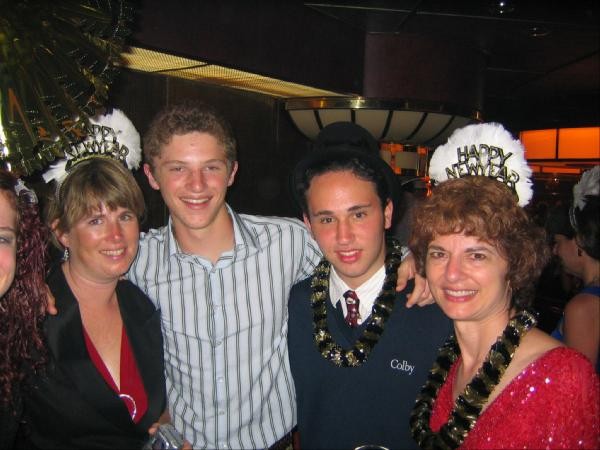 New Year's Eve is one of my favorite times. Saying good-bye to the old year, however good or bad it may have been, and ushering in the new one, with all of its promise. Making resolutions, and possibly even keeping them. Drinking champagne and watching the ball go down in Times Square. (For years I wanted to go to Times Square for New Year's Eve instead of just watching it on TV, but I never made it, and now that my blood has thinned from living in California for so long, it looks much too cold to be appealing.)
One of my favorite things about New Year's Eve now is the fireworks. I don't remember fireworks being associated with New Year's Eve when I was a kid. Back then it seems as if they were reserved for the Fourth of July. But now it has definitely become part of the New Year's Eve tradition. In Sacramento, they have two fireworks shows, a shorter one at 9 pm for families with children, and a longer one at midnight. Truth be told, we generally go to the 9:00 show, because the parking and the drive home are easier then, and that way we can still watch the ball go down at midnight.
The best fireworks I ever saw were on a New Year's Eve about a dozen years ago in Ixtapa, Mexico. We had gone there for a weeklong vacation with my sister's family and two other families. Everything was amazing that week. The weather was perfect, the food was delicious, and the resort we were staying at had three pools, including one with a swim-up bar. It was right on the beach so we could swim in the ocean as well.
On New Year's Eve, there was a particularly elaborate dinner and a show, which was great fun. There were musicians, and magicians, and an audience participation bit where my husband was called up on stage to perform. After the show ended, around 11:00, we wandered over to the beach. I think we must have been told there would be fireworks at midnight, so we were just hanging out on the beach enjoying the night air – some of us may have been a little tipsy – and waiting for them to start. Suddenly, with a boom, there they were,
exploding directly over our heads! We stretched out on our backs in the sand and looked up above us as magnificent explosions of color appeared one after another. It was the most beautiful and mesmerizing thing I have ever seen.
Undoubtedly it was unsafe, and would never be allowed in the US. Some flaming bit could have fallen down right on top of us. But the danger made it even more exciting and memorable. The arriving year was off to an amazing start, and I knew it would be a good year!
I only wish I could feel as optimistic about the year that is about to come. Even those Ixtapa fireworks would probably not be enough to make me feel good about 2017. This will be a new beginning certainly, but it may be a pretty terrible one. Or it may somehow turn out okay. I only hope our nation makes it to 2018.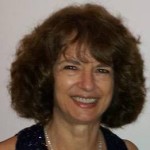 Suzy
Characterizations: been there