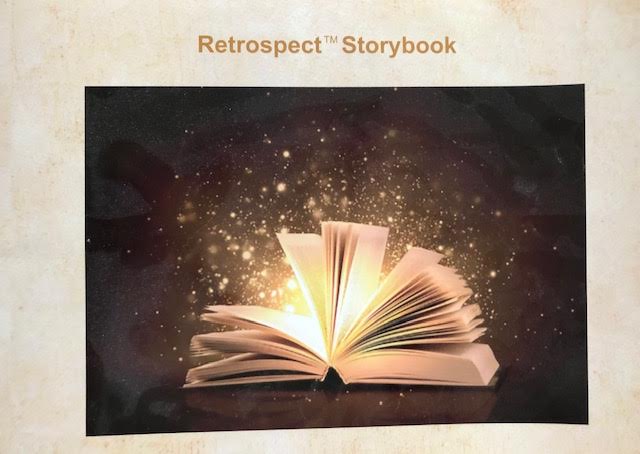 I love art, music (mostly singing, but listening as well) and now spend much of my time writing for Retrospect; a cultural triple threat.
I have written over 250 stories on everything from my first job; Posing in 3-D, to the harrowing story of my grandparents' escape from the 1906 Russian pogroms to their trip across the Atlantic Ocean, arriving on Ellis Island and making their way to Toledo , Ohio where Grandpa opened a jewelry store and flourished; My Grandparents' Story .Thinking of him, I am truly moved and grateful when I exercise my constitutional freedoms of religion and the right to vote. Both seem increasingly imperiled at the moment.
I recently read a long, interesting article by Timothy Snyder in The New York Times Magazine about those (particularly in southern states) who are trying to dictate how history is taught, making it illegal to teach "critical race theory". He calls these "memory laws" and the article is entitled "The War on History is a War on Democracy". He likened it to Stalin during the post-war famine in Ukraine, and Nazi Germany. We cannot re-write history. It does not bode well for our country. I WANT to know about my own history and that of my country. The more informed I am, the better citizen I can be.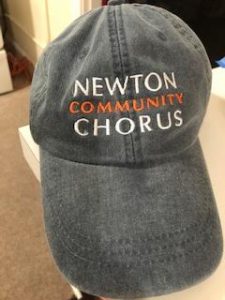 I began singing with the Newton Community Chorus in 2003, once my husband retired and could stay home on Monday nights so I could practice. We've sung everything from Bach to Mozart to spirituals. Of course COVID kept us apart these past 18 months.  Some tried the electronic programs available, but I didn't, for various reasons.
I miss my friends in chorus very much (we number between 60 and 90, depending on the popularity of the music we are performing that semester; Mozart and Brahms always gets a great turnout). There has been one email that seems to indicate we will try to gather again, even wearing masks, but much is up in the air. Will we be allowed into the parochial school where we rehearsed before? Will we be able to perform in January? Who will return (Newton has one of the highest vaccination rates in the country, so I'm sure we are all vaccinated, but still…singing in close quarters). Much remains to be seen, but I am hopeful. Now the Delta variant has raised its ugly head, so who knows.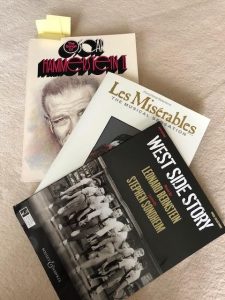 I began singing as a small child – the classic Broadway musicals. Though my mother has been gone over a decade now, when she moved into the skilled nursing section of her retirement community, I got to know the music director, who invited me to work up a musical routine with her and we performed familiar Broadway show tunes for the residents a few times a year. Most were truly out of it, but some would sing along and my mother just beamed. The songs were always upbeat. I'd encourage participation on "Do, a Deer", usually began with "Put on a Happy Face" and end with "Let Me Entertain You" (but only brandishing a scarf). Even after my mother died, I continued to go and entertain for five more years, until the music director retired. I felt like I was doing something good for the community and the staff really appreciated me. It feels good to be appreciated doing something I enjoy.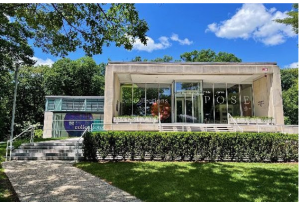 As I wrote in the "art and art museums" prompt earlier this year, I am a life-long devotee of both art and museums, but the Rose Art Museum (as seem above) at Brandeis has attracted my time and attention for over 30 years. I became an active member when Vicki was seven months old and a Board member 24 years ago (with a few gaps along the way). One could say it is an all-consuming hobby. In addition to loving the shows and learning about the art, I thoroughly enjoy being part of the acquisition process. My husband and I are no longer very active in the art market, so this is the way I can stay active and continue to learn about what is going on there. I keep current and alive. I am involved in two collections committees there.
One, the Sam Hunter Emerging Artist Committee, only considers work of "emerging artists" (a term we constantly debate), but what fun to look at. The committee works on a annual basis, looking at work in depth for about seven months, then going through another in-depth dive on the final candidates and a ballot selection process, until finally, by the end of the year, we determine a single work to add to the Rose's collection. We have made some memorable purchases; several now on display in the 60th anniversary show. It is a fun activity every year.
I am a life-long learner. Whether being active at the Rose, writing for pleasure or singing new music, these are all ways to use my brain; fun hobbies that keep me moving forward.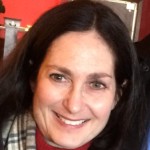 Betsy Pfau
Retired from software sales long ago, two grown children. Theater major in college. Singer still, arts lover, involved in art museums locally (Greater Boston area). Originally from Detroit area.
Characterizations: been there, moving, right on!, well written