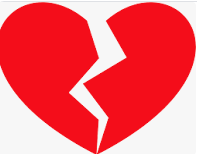 I hung out with a group of guys who lived in an apartment in Waltham during my first semester at Brandeis. I liked one in particular, but he was only mildly interested. While hanging in his room one evening, a tall redhead, friendly with many of them, wandered in; a junior named Gordon. He was a big guy who lived in an apartment nearby. He offered to sell them some pot. I barely took notice.
A week or so later, he asked me out, but it was Kol Nidre, the beginning of Yom Kippur. I was going to services that evening, so I declined. For the first and last time, I attended Conservative Services. I didn't know they started and ended early, so I could have met up with him later, but didn't know how to reach him. I didn't even know his last name.
Reed, a senior who lived in my quad, said a group of them were driving to his parents' house in Stockbridge later that evening. It was across the state, a two hour drive, but why not go? I said I'd join them. Upon opening the car door, my eyes landed on Gordon. I was mortified; he didn't say a word. The group drove west for two hours and were greeted warmly by Reed's parents who put out a large spread of food. I was fasting; obligatory for Yom Kippur. The others, all upperclassmen whom I barely knew, mocked me. Reed's parents came to my defense. "Respect her. She has principles." I liked that. We drove back to Brandeis very late.
A week or so later, Gordon showed up outside my dorm just as I headed out for my required PE class. I took modern dance to meet the requirement. I had my hip hugger blue jeans pulled on over my black leotard and footless tights. I told him when the class would end, in case he wanted to meet me then. Sure enough, he showed up. I guess he pursued me in a nonchalant way.
It was a beautiful autumn day. Gordon drove a huge pig of a Buick. He decided we'd go to Drumlin Farm, an Audubon Preserve in Lincoln, west of Waltham. We just wandered around, a nice thing to do on such a beautiful day. We walked past the farm animals and down a path to a campfire site where we sat on some logs, taking in the fresh air and the view.
Suddenly, he jumped up, towering over me, peering down. "What do you know about me?"
It was a fair question. I knew very little and here we were, alone, far from any other human being. This felt really creepy. He leaned down, grabbing my shoulders, pressing them together. He could have snapped me like a twig. (5′ tall, I weighed all of 89 pounds, he was well over 6′ tall, I have no idea what he weighed, but a lot more than I did.) I am sure I looked like the lamb about to be slaughtered. But I summoned up some courage and clapped back with a bit of bravado, "Look, if you are going to rape me, would you hurry up and get it over!"
Somehow, he liked that reply. I had faced him down, shown courage. He released me. I had passed some weird test. We got up, walked back to his car and went back to Brandeis. Looking back, that should have been a warning, but I was too stupid or needy, or something. That was the beginning of our relationship. We dated for several months after that, without any further incident. I knew he yearned for a girl who had taken a year off from Brandeis and lived in Cambridge. He made due with me. We went to dances together. Those were loads of fun. I stayed over at his apartment. But I was still 17 years old and I didn't want to mess around with statutory rape, so we didn't go "all the way"; he found other ways to satisfy himself. I was SO young and inexperienced. I liked the attention and the idea of having a steady guy.
We often hung out in Reed's room. They both played guitar and we all sang the folk/pop songs of the day, which I really enjoyed. I got stoned with them. But Gordon was strange. He would come up to me and challenge me: "Are you cool?" I didn't understand. Finally I would just say, "Yes, I'm cool" (hardly). Very weird. But those were strange times, I think. Gordon was an extreme manifestation of them. Perhaps, I was drawn to how exotic he was, not like anyone I had ever dated. It was not a love affair, but there was mutual attraction.
He also liked to hang out in the Student Union game room. He played pin ball and pool. I was bored. I'd read my homework while all the bells pinged. Finally it was exam week. I knew I did fine on all my lit courses. I sweated out Math 10 – Calculus. I took it Pass/Fail, but put in a postcard to find out my actual grade. I heaved a huge sigh of relief when I got my B- (even though it didn't count). I had turned 18 the month before and run out of excuses to postpone the inevitable with Gordon. This was the night.
We stopped by the drug store at the end of his street and he bought some contraceptive foam. I was embarrassed. Everyone knew what we were about to do. We went back to his apartment and consummated our relationship. When we were done he said, "You'll probably be pretty good once you relax." Yeah, romance was not part of this relationship. And I am a huge romantic.
I spent Intersession with Emily in NYC. Gordon was heading to Florida by car. I got a lift as far as NYC driving with a group who stopped overnight in New York. Gordon and I stayed on a little daybed in Em's apartment. It wasn't even big enough for me, much less "Big Red".
He, George (the driver, whom I knew from that first Waltham apartment where Gordon and I had met) and Jessie, a junior who was involved in the theater and wasn't at all friendly to me, would continue south the next day. They got into a serious car accident somewhere along the way, I believe North Carolina. Gordon, in the backseat, was not hurt. George and Jessie both had serious head injuries. This was 1971, before shoulder restraints were standard in cars. As Gordon held Jessie along the side of the road, bleeding in his arms, he felt he had to get to know her better.
When we all returned to campus, he told me he felt he had to be with Jessie. He had saved her life. Really? Of course I was devastated. I looked to my roommate for solace; she offered some wisdom and sympathy. I dated others for the rest of second semester, but no one special. Gordon would drop by my dorm room from time to time, just to check in, usually at inconvenient times. I never saw him after that school year.
I came back to school early sophomore year. Along with suite mates Nettsie and Rozie, I was in the Orientation Show.
We were busy rehearsing in the theatre, which was at the opposite end of campus from East Quad, where we lived. We had to hike up a rather steep hill, which crested by the library, before descending to our quad. We did that several times a day, going back and forth to rehearsals, which were really fun. It was a great show; sardonic and funny.
The two others were slightly ahead of me one day and gave a huge greeting to a tall guy with dark hair, mutton chop sideburns, wearing tube socks and shorts. I didn't look terribly closely and thought it was our classmate and center of our basketball team, Al Klein, so I scurried up to say hi too. It wasn't, but they greeted him so warmly that I did too. That's how I met Bob. There was an immediate spark.
I was typecast as the "sexy one" in the show. The second act opened with a Day-Glo Frisbee number. We all wore tee shirts with slogans on the back that became visible under the black light as we each turned to expose the slogans. The person next to me's tee read, "If you got it…" Mine read:
We had a lot of fun! What I didn't know was that Bob and another guy (with whom I would become friends) were sitting in the front row, taking bets on who would go out with me first. Needless to say, Bob won. Within six days we were a couple, on and off for a year and a half. We had white-hot chemistry between us.
He was the first guy I was totally over the moon about. He was smart, curious, into everything. We both enjoyed all sorts of music. I introduced him to the "New World Symphony". He took me to our little on-campus coffee shop, where we listened to Joe Val & the New England Bluegrass Boys. Who could have predicted that I would really enjoy Blue Grass music? We took an art history class together. We went to all the dances, and all the movies (Wednesday nights were for old classics, Fridays were first runs). I became friendly with all the guys he lived with. In fact, I'm still friendly with many of them. In 2016, I was invited to made a "guest appearance" at one of their annual dinners. We had a blast. The left-most one was the fellow Bob had the bet with at the Orientation Show in 1971.
I was always in Bob's suite, so they all knew me well. After homework was finished, we'd get stoned and play hearts with two decks. The look on someone's face if they got two Queens of Spades dropped on them in one hand was priceless! I tried to learn to play chess, since he loved it, but that was beyond me. I enjoyed going to our basketball games, with or without him.
Bob slept in my room. My roommate loved him and was a very sound sleeper. We took turns waking her in the morning. She dropped out of Brandeis at the semester break. Then I had a double-single, which I protected fiercely. I confess, I was obnoxious to the various candidates who were sent as potential roommates. Bob and I scared them away and I kept the room to myself for the remainder of the year; such a precious commodity. Bob and I took full advantage of it. He was IT for me. But he wasn't Jewish, so my parents seriously DID NOT approve.
One might think that life was ideal. I was so happy with him, but Bob had a wandering eye, and more. He just couldn't settle down. He would wander off with some other woman for a short period, just to check her out. Was she of Greek heritage? Great! Did she play chess? So much better. In talking to some of my classmates recently, I learned that the one of Greek heritage had a serious heroin problem. Her roommates would check her pulse each morning. Depending on her level of toxicity, they'd either call 911, or leave her alone. I had no idea. I doubt Bob did either. Another earned extra spending money as a Playboy Bunny in the club in Boston. She waited on Dan and me at our first anniversary dinner, as described in the "anniversary" prompt. Bob craved those extracurricular bouts.
I'd be crushed (I truly loved this guy), would lose an incredible amount of weight in a short period of time, mope around, but didn't sit still. Other guys were interested in me and I would accept their offers (never sleeping with anyone else, just going out on dates). Eventually, Bob would come back and all would be right in the universe again.
My savvier girlfriends asked why I put up with this nonsense. It is a fair question. I asked myself that question too. I guess the heart wants what the heart wants. I had never before had feelings for anyone like I had for this guy. So I put up with his peregrinations (which were short) and he did always come back. I found him fascinating.
As I have discussed in other stories, I also have deep-seated feelings of poor self-worth; my mother really did a number on me. Yes, it is easy to blame one's parents, but my mother wasn't capable of instilling self-confidence in her off-spring. Quite the opposite, nothing I did was good enough. That takes a toll. My father was a love, but wasn't home much when I was a kid. As someone in retail, he worked six days and two nights a week. We became close once I left for college and he switched careers. Then, he became my rock.
I managed to see Bob a few times over the summer of '72 and we remained together throughout the first semester of his senior, my junior year, when he now had a single in a dorm dominated by freshman. I became their "den mother".
He graduated at the end of December, 1972, half-way through his senior year. He and a close friend went off to tour Europe. But we always stayed in touch. We exchange greetings at Christmas. Since he's a classmate of Dan's, I see him at their reunion every five years. He is always pleasant. Even during Dan's health crisis last month, he sent me an email, wishing Dan a speedy recovery. During reunions, I enjoy hanging out with that group of guys. I truly became good friends with all of them; a nice group of friends.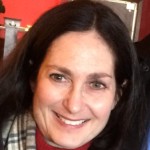 Betsy Pfau
Retired from software sales long ago, two grown children. Theater major in college. Singer still, arts lover, involved in art museums locally (Greater Boston area). Originally from Detroit area.
Characterizations: funny, moving, well written