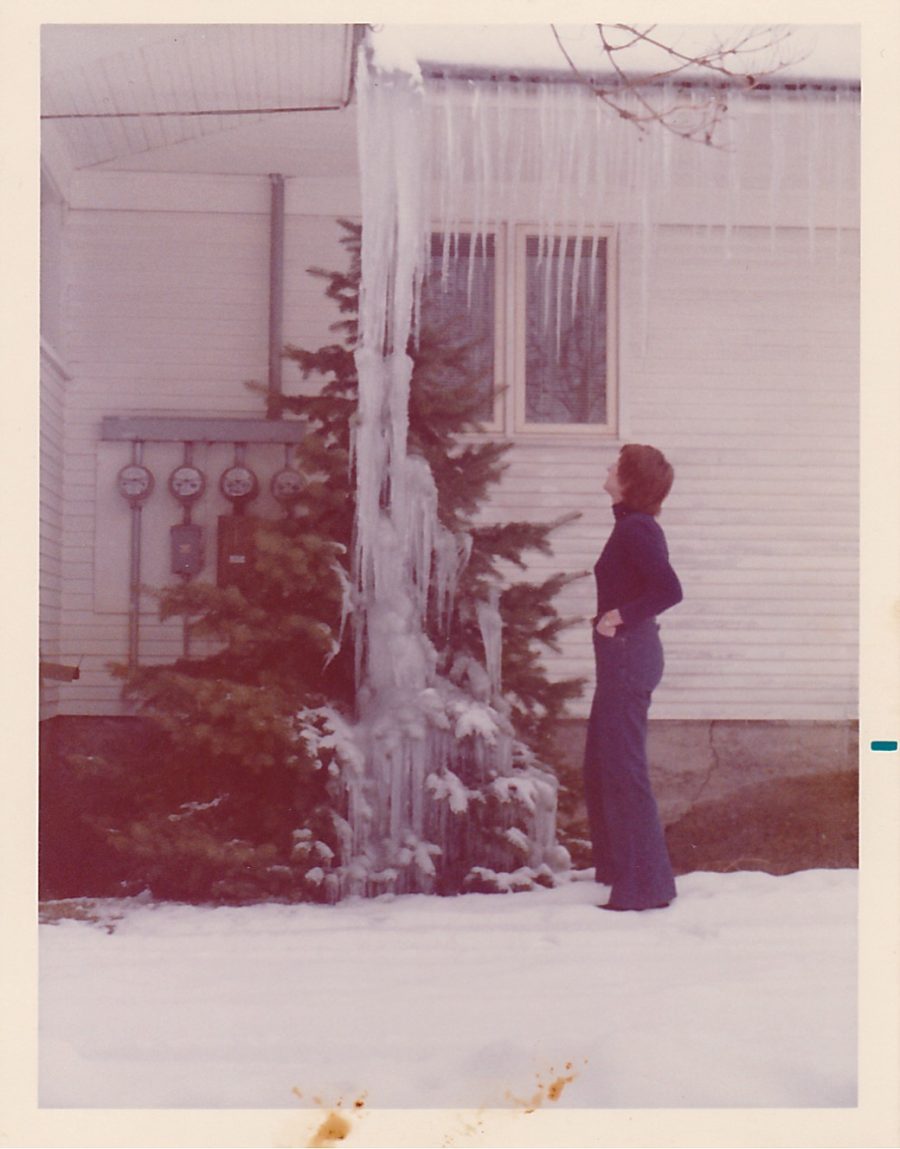 Winter in Spokane is an unpredictable thing.  There is usually at least one really good snowfall each year, and months of cold weather.  But there are some years where there can be a serious snow accumulation, followed by a warming trend to get things melting, then another cold snap.  And that could result in epic icicles.
Our old house had a "daylight basement", meaning the main floor was several feet above ground level.  Added to that, the ceilings inside were tall.  So the deep eaves that wrapped all around the house were nearly ten feet off the ground.  My sister and I would sometimes amuse ourselves by taking a shovel and knocking the icicles off the edges of the eaves. It's a wonder we didn't take portions of the roof off with this maneuver.
This photo is from 1974. My mom is gazing up at the icicle that got away from us, from the edge of the roof and down through the tree to the ground. At that point there was nothing to do but wait for the warm weather to melt the whole thing.
Dad took a break one day and we made a snowman. He used to spend hours in what would now be called his "man cave."  Pretty primitive — it was the last bay in the four-car garage, to the right of that classy blue '57 Chevy. He put a potbellied stove in there and burned trash to keep it warm enough in winter to escape a houseful of women for a few hours.  On this particular day he ventured out and we spent some fun times putting together a snowman and as I recall capping the day with a good snowball fight.
I went to college in California, and have lived here ever since. And very glad I am not to have the challenges of the homeowner who has to deal with ice and snow.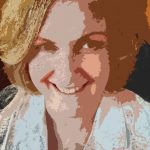 Susan
Characterizations: right on!