Experiences in volunteering in, especially in youth soccer and Kiwanis.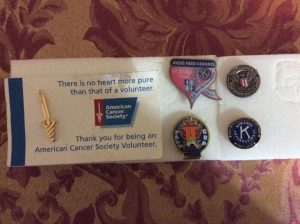 Volunteering became a two way street for me. Not only did I help others, I learned many things that I would not have been exposed to without these experiences. I grew in maturity and knowledge, and even got a job when I was unemployed.  Here are a few of my experiences.
I started volunteering in college.  Both Cal Poly SLO and San Jose State offered volunteer tutoring classes. You got a 1 unit credit even though I did not need it.  The class paired you with a middle or high school student. In addition to helping them with their class work, we did a few recreational activities such as hiking in the local area.  I learned later that the man coordinating this activity was doing this work as alternative service to the draft. I had a few mixed feelings about this, since I was against the Vietnam War, but knew peers that were in the military or had been killed in action.
Marriage and family initially slowed down my volunteerism. However, when my older son was seven, he joined a youth soccer team. He loved it.  The next year, they needed a coach, and I finally stepped up to the role. Part of the reason I took the coaching job was I was unemployed from my paying job.  I told them my soccer experience was limited to a few PE classes in high school and college.  They immediately offered training, which I took. It was taught by a local high school coach, and he could fake you out when he dribbled the ball and shoot it by you as it curved into the goal.  He was great, but his best piece of advice was "You don't need to be an expert to teach it, just good enough to demonstrate it to the kids".  It turned out to be very true.  In the end, I enjoyed the experience and soccer.  Also, one of the players on the team knew a man whose company was looking for a chemist.  I ended up working at that company.
Later, I took the referee class.  Refereeing has its own set of experiences.  Nobody likes the referee, but that did not bother me.  I told both coaches that I would do my best, and they accepted that.  It was the parents that I had a few problems with.  One game, a parent threatened a coach after the game ended.  I knew that coach and could only see trouble since this coach had a quick temper.  He wisely said the game was over, and he was going home now and did not want to engage in any other discussion.  This parent's wife came on the scene and told her husband he could come home with her or have the police bring him home. Meanwhile, the other referee called the Milpitas Police.  By the time the police arrived, he had left.  Later, we banned him for the next three games.
Coaching later led to being on the local Milpitas soccer board and finally being the president of the San Jose soccer area board.  I learned that I could administer approximately 75 teams, and speak in front of all of them with confidence. Part of my success was most of the people I worked with were good people interested in the organization's success.  Of course, there were the standard problems with such an organization. I got some practical lessons in politics, something that is true in all organizations. One must find a good compromise between many competing interests.
My younger son also played soccer, and I coached some of his teams.  However, the bulk of the experiences were with the high school he attended.  He was in a special academy, the computer academy.  Some parents like me volunteered to mentor a student in the academy.  I would take them to various museums, outdoor activities, etc.  I also took them to the laboratory at Lockheed where I worked.  This lab was the best lab I ever worked at, and had about 75 scientists and engineers.  Most of the mentees had never seen much of a laboratory. I still remember the student I took to the mechanical engineering lab where structures and parts like bolts were tested until they broke.  He remarked that he could not believe we were paid to "break things".
There was one student I still keep in touch with from this program.  He came to America when he was ten, and only spoke Vietnamese.  His father had left the family, so his uncle and I filled this role.  Today, he is a junior at San Jose State University majoring in biochemistry. He hopes to go to graduate school, and I expect he will since he has done some research there and his GPA is 3.8.  While I helped him with some chemistry classes, I spent most of my time helping him with his English classes.
My wife did a significant amount of work for the American Cancer Society. Most of the work was their annual Relay for Life fundraiser.  I assisted her, but she deservedly got most of the credit.
Shortly before I retired, I joined the Milpitas Kiwanis Club.  Its emphases children.  While it is a small club of 23 members, it does a lot.  For example, we take approximately 100 kids to Kohl's for back to school clothing shopping in August each year. Each member and some volunteers we recruit help a student pick out clothes, and we end up giving about $130 of clothes plus a back pack with supplies per child.  Some of these kids have never been in a department store. This year, we could only give out gift cards and back packs due to Covid-19. As a note for the future, 20 of the 23 club members are white, but the community is only 20 % white. I hope it recruits more members and becomes more diverse in the future.  It would strengthen both the club and the community.
Finally, I think these experiences added to my life.  Without them, my life would have been different, and not as satisfying. I thank all the people I have helped.  Lastly, the company I worked for would give awards for volunteering.  The award was tied into the Presidents Volunteer Award, fortunately President Obama.   I got a pin and a free lunch, but the rewards far exceeded a pin and lunch!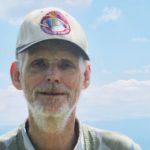 Joe Lowry
I was a child that moved so often, (8 elementary/middle schools) and finally went to to high school in Arroyo Grande California. I ended up at San Jose State University graduating in Chemistry, minor in Biology. Got married, and had two sons. Unfortunately, my wife passed 35 years later. I worked initially in the pharmaceutical industry. After being down-sized, I ended up in the aerospace field, working on satellites. I still live in the San Francisco Bay Area.
Tags: Volunteer Computer Academy, Youth Soccer, Kiwanis
Characterizations: right on!