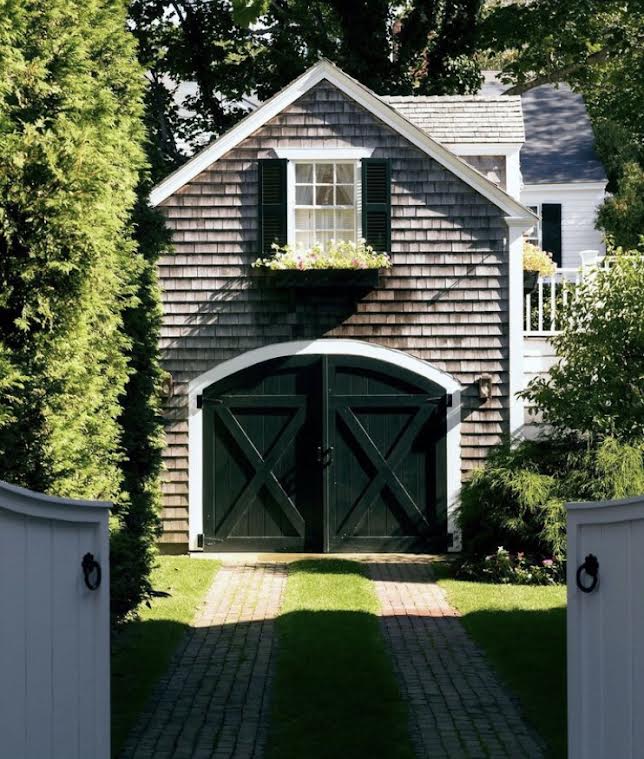 We are fortunate to own a historic home in the village of Edgartown on Martha's Vineyard. Holmes Coffin House. It has a plaque above the door and for many years, was down the block from the Martha's Vineyard Museum, which has since moved to a large campus in Vineyard Haven, but the street retains the "Cooke Legacy Garden" with the oldest house on the island still in its original location, surrounded by lovely, historic gardens. People seem to enjoy the view over the fence to the carriage house (the Featured photo, a professional photo, used by our architect on his Instagram site, web page and print ads) and I frequently come home to find people snapping photos of my property.
I will stop and engage these strangers in conversation – "Do you like the view?" "Do you want to know more about the house?" "Yes, it IS my house, aren't I lucky?" Then, if I have time, and the people seem interested, I may launch into a little history lesson about Holmes Coffin, the stone mason, who laid the curb stone at their feet, the foundation for this house and his brother Jared's house across the street. Jared, who was the master builder of Edgartown, built his house six years earlier than mine, in the same style as ours. We are quite friendly with those owners, which is lovely for all concerned.
We are very close to the commercial district, just a block and a half from Main Street. At the end of the block is the court house, and on one corner is St. Elizabeth's Catholic Church, where I love to watch all the beautiful weddings.
The original Baptist Church, built in 1839, designed by Frederick Baylies, Jr, son of the last missionary to the Indigenous people of the island, who also designed the Federated Church around the corner, and the Old Whaling Church (originally a Methodist Church) on Main Street, the three landmark churches of Edgartown, is across the street. After this church congregation joined with the Congregational, the building became a Masonic Temple, but has been a private residence since 1979. We have known the past two owners, as well as the current and have been in it many times. This is also a much-photographed building that draws many comments from those wandering down the street, so I add commentary about it as well, telling how there are multiple staircases leading to the four bedrooms which occupy the four corners upstairs. Everyone seems intrigued that it is a private residence, as it is an imposing building.
A few weeks ago, as we were all preparing for the coming of Hurricane Lee, which turned out to be a bust, I stepped outside to get some food and take photos for an upcoming Retro story. I ran into a nice young man, who noticed that I stumbled out the door. I muttered something about what a klutz I am and we laughed. I went around the corner for my first errand and lost sight of him. I ran into him again about 15 minutes later as I wandered up North Water Street (a main street in town). He seemed flustered. I asked if I could help. I introduced myself. He told me his name. It was unusual (and I've forgotten it). He said it is Chinese; he is half Chinese. He was in town for a cousin's wedding, but people couldn't fly in that Friday because of the storm – all the flights had been canceled (and by later that day, the ferry had stopped running as well). He seemed quite upset. I asked where the ceremony and reception would be. The ceremony was at St. Andrew's Episcopal Church on North Summer Street (the church that had welcomed the Venezuelan refugees that Ron DeSantis had illegally flown up to us a year ago). The reception was at the Edgartown Yacht Club. Both nice, close, easy-to-walk-to locations. I tried to reassure him that all would be fine. I didn't want to alarm him that EYC is on the harbor and can flood during a big storm with high tides and large ocean swells, but I did not share that information with him. The storm was still hours away, though the winds had already kicked up. I tried to reassure him. I told him that he knew where I lived, that I'd be in all day and the next, if I could do anything to help him, just knock on my door. I did not hear from him, the storm wasn't bad at all but I hoped that by talking to him, I calmed him down.
Strangers are only that until we introduce ourselves. Then we can get to know them and just maybe, have a bit to add to their day.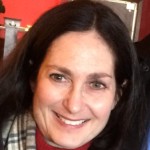 Betsy Pfau
Retired from software sales long ago, two grown children. Theater major in college. Singer still, arts lover, involved in art museums locally (Greater Boston area). Originally from Detroit area.
Characterizations: well written