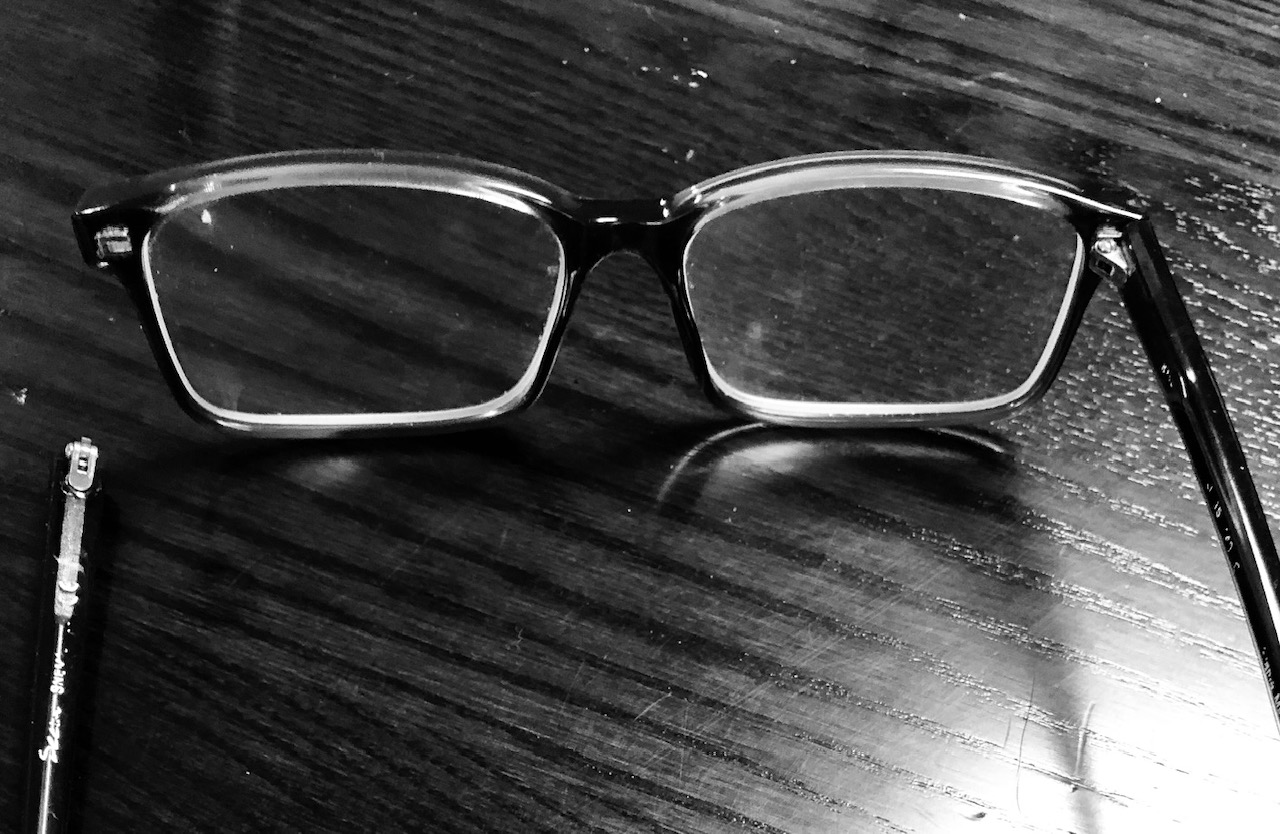 My big eye-news is my cataract surgery (I was going to say my "recent" cataract surgery, but lo and behold the time has flown by since the laser beamed me last August, flipping enough pages off the calendar to take the event out of the range of "recent", although I acknowledge some things remain "recent" for years if not forever).
My small eye-news is my continuing search for my glasses, my multiple pairs of glasses, reading glasses, computer glasses, distance glasses, the sunglass attachment to my distance glasses, and bi-focals which I don't like but resort to in a pinch, all of them adept at getting lost.
Almost all are found, often after long and frustrating searches, searches that preempt the day, wild goose searches, compulsive searches, trash barrel searches, return to the parking garage stairway searches, pulling apart the couch searches, screaming at everybody else searches.
Sometimes they're not found until shortly after I've ordered a replacement pair, and sometimes not until I step on them (see Featured Image).  But one way or another, sooner or later, most are found, but not the pair of distance glasses that I wore on my drive to my shrink appointment early one snowy winter morning a few years back.  I parked in the designated spot, walked the snow-covered walkway to the shrink door, entered and got shrunk, then walked back to my car and buckled up.
I reached into my parka pockets for my glasses for the drive home.  Not there. And not in my zipper vest pockets, my pants pockets, or my shirt breast pocket.  Not under the seat, under the other seat, in the console, in the glove compartment. I got out of the car and looked around and under it. I retraced my steps to the shrink door, and looked all around the door area.  I surveyed the surrounding snow-covered lawn area.  I rechecked my pockets.  I re-checked my memory, which was already making up stories of when the glasses were last seen.
Then I bit the bullet and re-entered the shrink door.
"Hello," I said loudly.  "It's me, Jonathan, again."
He poked his head out from his inner office, with an expressive raised eyebrow.  I explained.  He said he hadn't seen them.  I asked if I might look in the waiting room where I had waited, and under the chair in his inner office where I had sat (in his earlier office, going back into the dim recesses of primordial time, he had a big Freudian-style leather couch which with his assent, or possibly under the auspices of another of his expressive raised eyebrows, I once laid upon to see how it felt, not unlike Goldilocks testing the bears' beds for comfort; it was not comfortable to me, but possibly it would have provided comfort in the fullness of time, like if Goldilocks had only one uncomfortable bed to sleep in, and adjusted to it).
I crawled around the floor of his waiting room and looked under the pile of his New York Review of Books, and into the pot of his yucca tree. I grew frenetic. I wondered (to myself) where he might have hid my glasses.  I set back my therapeutic progress by months, if not longer, which is the kind of damage a pair of lost glasses will cause.
No glasses found there.
"Thank you, doctor," I said via my own expressive raised eyebrow, accented by genuflection.  I went back outside.
Once out, I breathed deeply of the cold air, and micro-inspected the walkway from the shrink door to my car, with particular attention to irregularities in the snow cover. After a while, cold and concerned that I might be observed turning circles and seeming to drift, every neighbor's concern if a shrink lives next door, I quit the search, and drove home, harboring the remote hope that the glasses did not leave home with me, and were snugly at home awaiting my return.
The glasses were never seen again.
"Thank you, doctor," I said via my own expressive raised eyebrow, accented by genuflection.  I went back outside.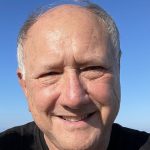 jonathancanter
Here is what I said about myself on the back page of my 2020 humor/drama/politico novel "The Debutante (and the Bomb Factory)" (edited here, for clarity):
"Jonathan Canter Is a retIred attorney; widower; devoted father and grandfather (sounds like my obit); lifelong resident of Greater Boston; graduate of Harvard College (where he was an editor of The Harvard Lampoon); fan of waves and wolves; sporadic writer of dry and sometimes dark humor (see "Lucky Leonardo" (Sourcebooks, 2004), funny to the edge of tears); gamesman (see "A Crapshooter's Companion"(2019), existential thriller and life manual); and part-time student of various ephemeral things."
The Deb and Lucky are available on Amazon. The Crapshooter is available by request to the author in exchange for a dinner invitation.
Characterizations: been there, funny, well written