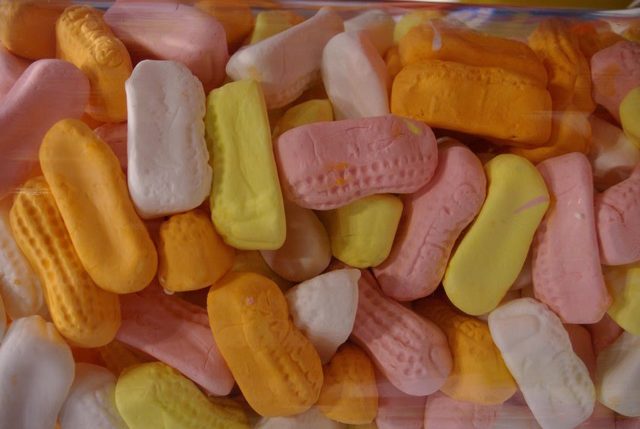 My favorite candy?   Sugar Babies. Circus peanuts a close second.
Apples? Bah humbug.
My least favorite treat?  Apples.  Bah humbug.
My best costume?  Went out with two other friends and the three of us were dressed as Three Blind Mice.  Sunglasses; black leotards, tights, and tutus; canes; and candy sacks.
Trick or treating?  We lived outside of town and houses were far apart, so my mom drove us.
How long to eat my candy?  My mom wasn't one of those who made us ration our take, so the good stuff was often gone the next day.  The clunkers (Good and Plenty) eventually got thrown out.
What's different for my kids?  Living "in town" they could go house to house and collect a pillowcase full of loot in a short period of time! And there doesn't seem to be an upward age limit to trick-or-treating.  Teens come to our house now, but we would have been mortified to be participating after about age ten.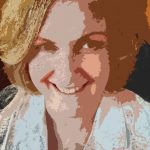 Susan
Tags: Trick or treating, candy, costumes
Characterizations: been there, funny, well written