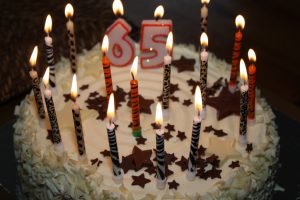 We famously told ourselves, "Don't trust anyone over 30." Now many of our
children
are over 30. Baby boomers,
think back
... remember when we were proud of each birthday and couldn't wait for the next? How old do you think of yourself, compared to how old you are? How old do you feel and look? Do you cringe when offered an AARP discount? Where did the years go?
Share your aging stories forward.
Start Writing