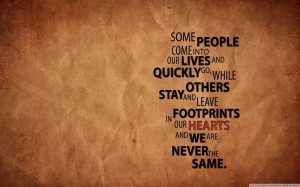 There probably was someone in our lives whom we just can't forget. Whether lover, teacher, friend, celebrity, or even a stranger whom we encountered, that someone made a lasting impression, for better or for worse.
Think back …
Who was your unforgettable person? What made them unforgettable? How might they have influenced your life?
Share your story of an unforgettable person forward.
Start Writing