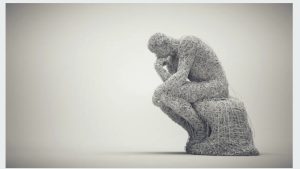 IQ is a deeply flawed and problematic concept.  Artificial intelligence doesn't make matters simpler. Successfully navigating our world can involve intelligence, luck or being in the right place at the right time.  We all know people we KNOW are smart, others, not so much.  But what makes a person intelligent?
In the 1964
Jacobellis v. Ohio
case, Justice Potter Stewart admitted that obscenity is hard to pin down but, "I know it when I see it."  A similar point might be made about intelligence.
Think back about Intelligence and share forward!
Start Writing