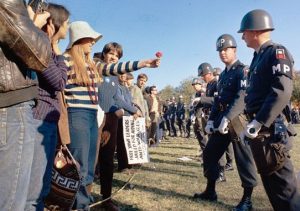 The Vietnam War divided the nation, made real to us (or our brothers or boyfriends) by the draft. Some embraced military service, while others chanted "Hell no! We won't go!" or fled to Canada.
Think back
... Where did you stand on the war? What was your draft lottery number? Did you watch the Ken Burns documentary? What lessons should America have learned? On this Veterans' Day,
share your draft and Vietnam stories forward
.
Start Writing